Day 2 - Seaside, Cannon Beach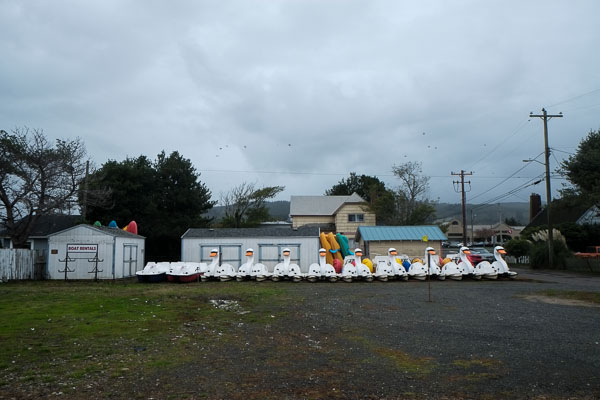 Duck fleet 1, on standby for action at a moment's notice.
So, are we having funyet?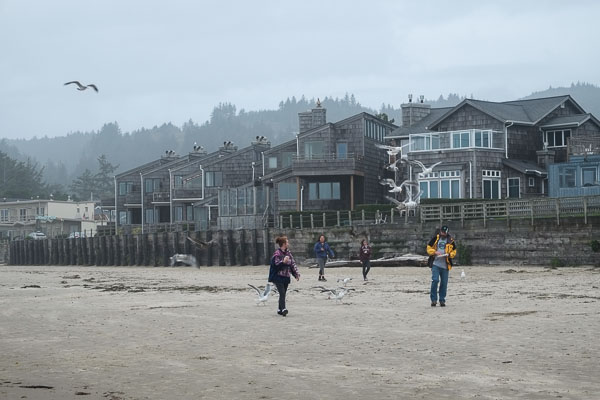 These folks thought it would be kinda' fun to feed the gulls. Never feed the gulls.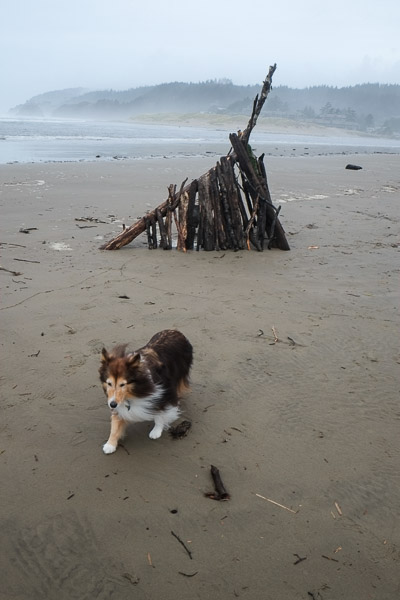 Yesterday was crazy - but it's all worth it for this.
Emma Brown Sock hits the beach.
That's Emma's new friends and the world-famous Haystack Rock in the distance.
It is warm enough today to play in the surf. If you are an idiot.
Post storm sink hole.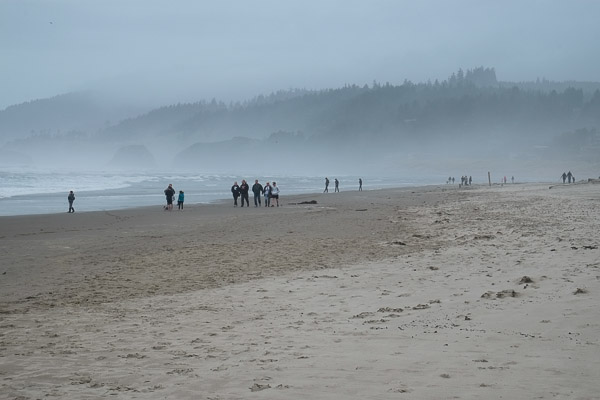 Just another Sunday afternoon on Cannon Beach.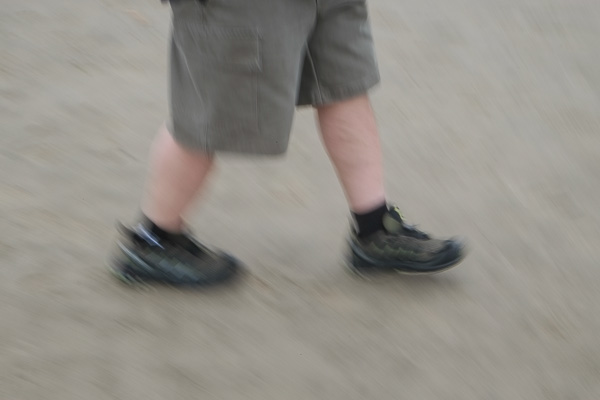 Russ sports his brand new hiking shoes, and socks.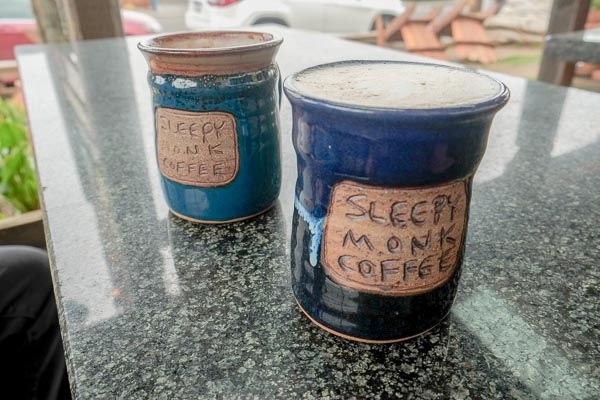 Our traditional afternoon coffee in Cannon Beach. Everybody loves the Sleepy Monk. Everybody hates their early closing time.