Day 4 - Bandon - Table Rock
First rule in Bandon - go to Bandon Fish 'n Chips.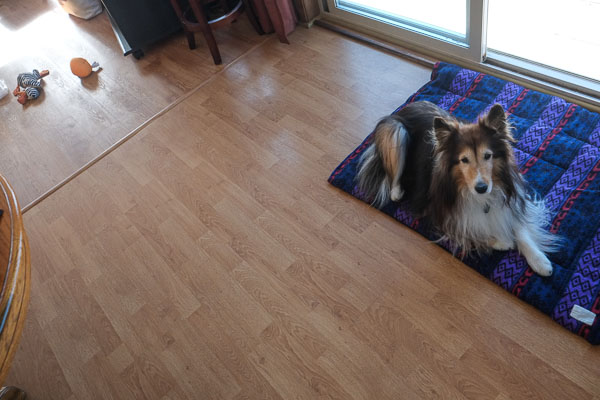 Emma has claimed her space.
Emma Brown Sock might be getting a little old, but the beach at Bandon will never be old to her.
We think this is the world-famous Face Rock, but the official signs say otherwise.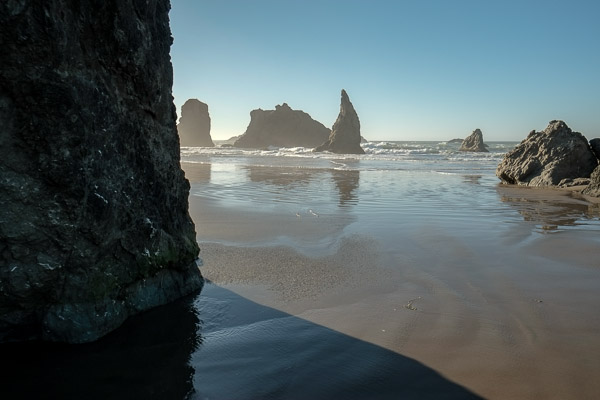 That is definitely the world-famous Great White Rock.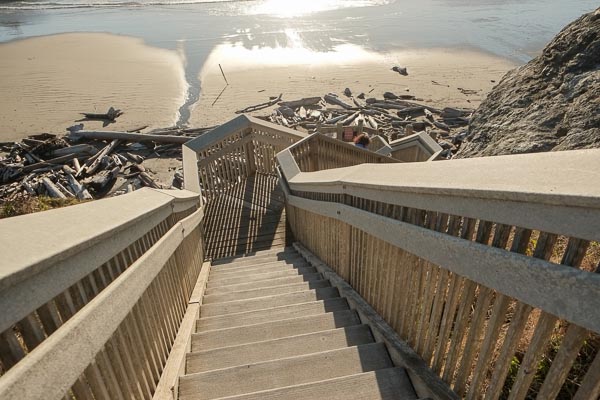 Once again, we face up to The Most Dangerous Stairway In The World. Experienced climbers liken it to the Khumbu Icefall, and train here for that very reason.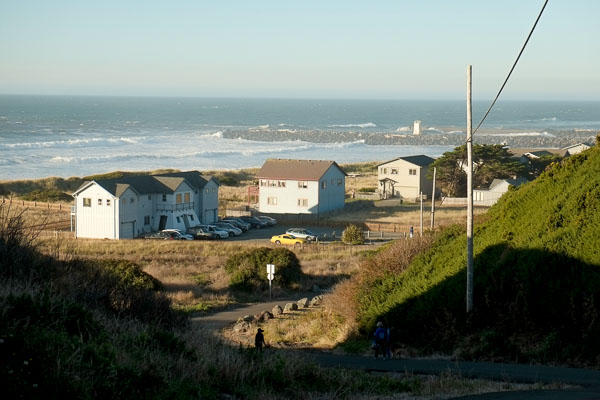 The house in the middle is ours for the week. The little white building in the distance is the local foghorn, a prominent sound in the area. We both grew up with the sound of foghorns in Vancouver, so its call is comforting.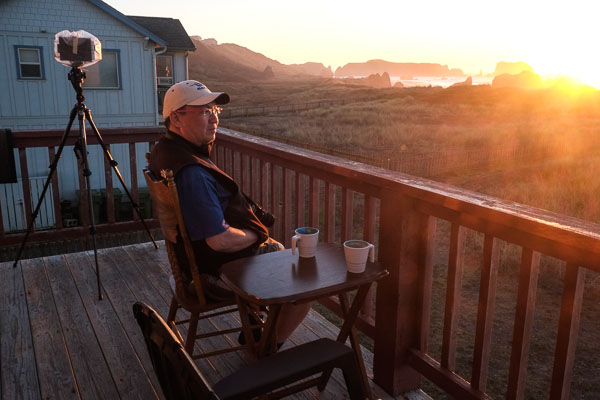 Sunstreaks in progress - check. Sunset in full swing - check. Afternoon espresso on the deck - check. What more does one need?
Bandon's sunsets are justifiably World-Famous. Forget about the pictures - you have to experience this in person - and it never gets old.
Tonight is not an angry sunset night.