Day 9 - Bandon - Flora's Lake
The run in to Flora's lake has many critters to investigate.
The fabled misty lands of Flora's Lake.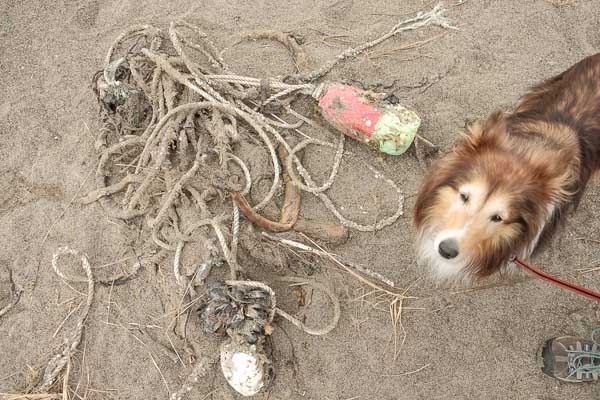 Today's Flotsam of the Day. According to the tags, this float came off the mighty F/V Top Gun. We were hoping for F/V Time Bandit.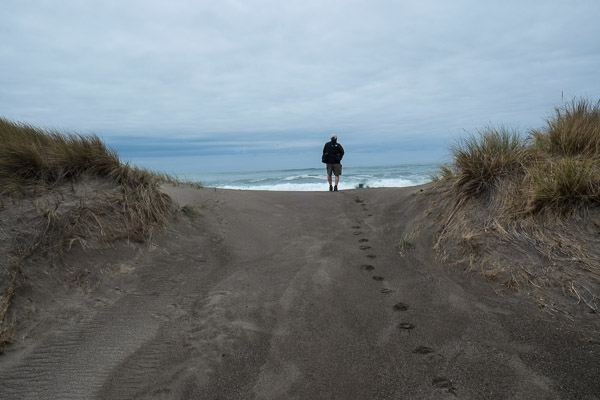 Russ discovers the escape hatch from Floras Lake to the roaring ocean beyond.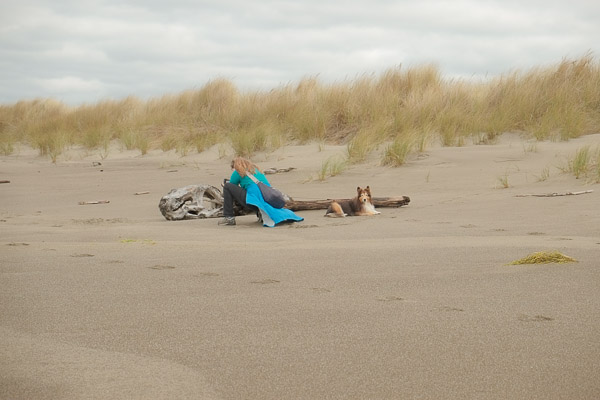 This again.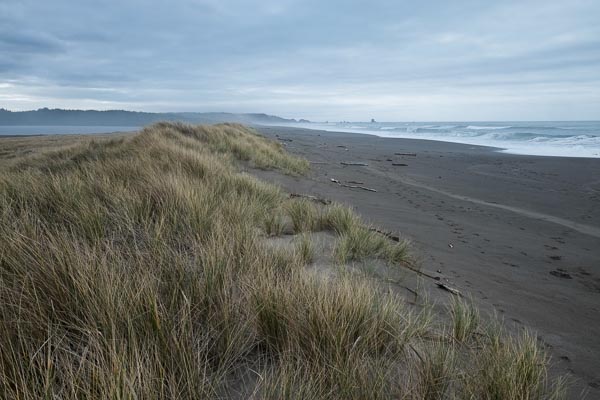 The dunes nicely divide lakeside and oceanside at Floras.
Beachside provides a comfy resting place for a number of sea creatures. This one's a kind of pushmepullya.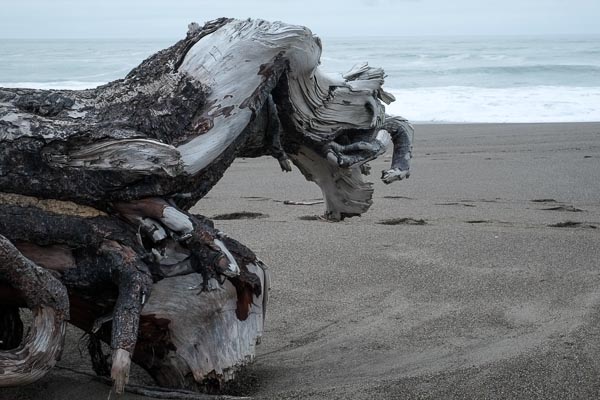 This dragonlike character keeps a watchful eye to sea. Never turn your back on the ocean.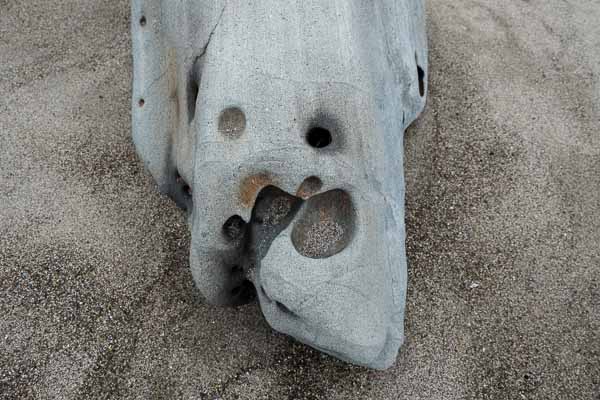 I've wasshed up just in time for Halloween festivities.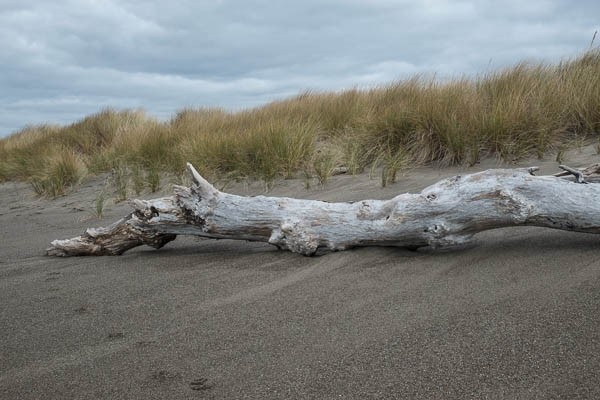 A tired sea serpent happily lounges, resting her substantial chin on a high beach dune.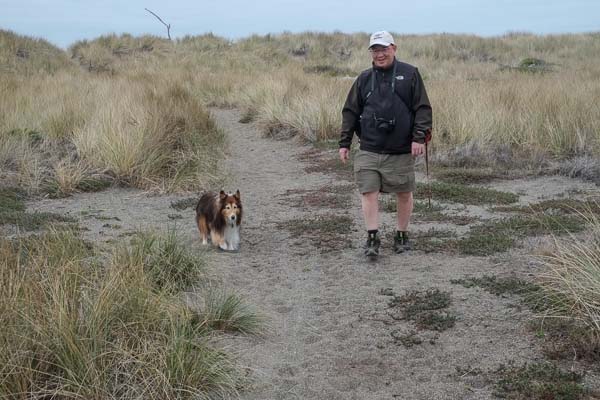 Russ and Emma retreat - they've seen enough sea creatures for one day.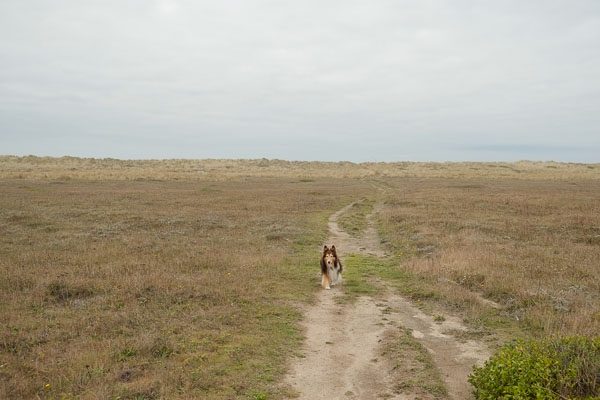 The run out from the seashore.
I will always follow my boy.