Day 18 - Yucca Valley - Lay Day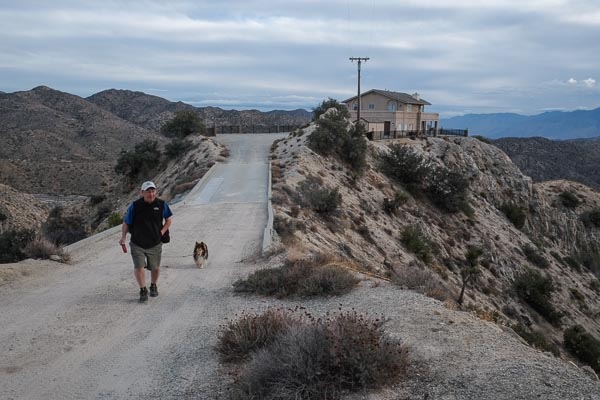 We strike out from our digs for a neighbourhood prowl.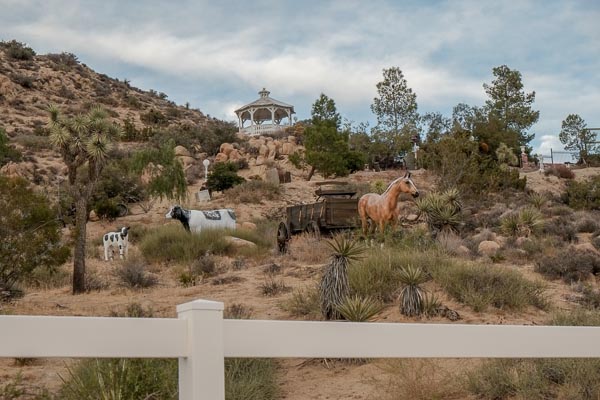 The locals have way too much land.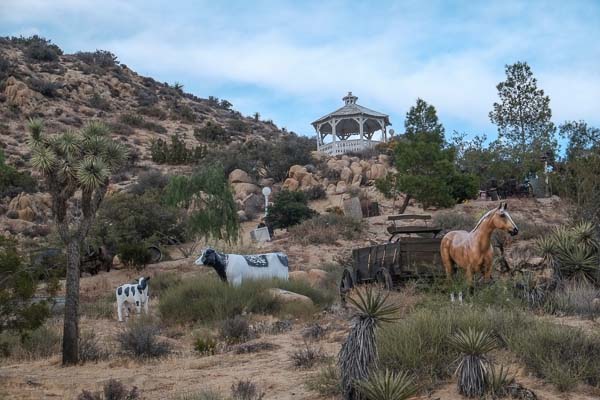 We had no idea there was a land art project right above our house.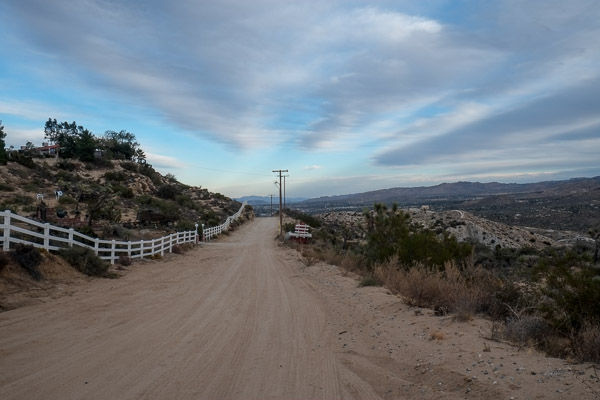 Back country - Yucca Valley.
I believe that is Michelangelo's original marble, life-sized "Postal Worker Pointing". Incredible they just leave it outdoors.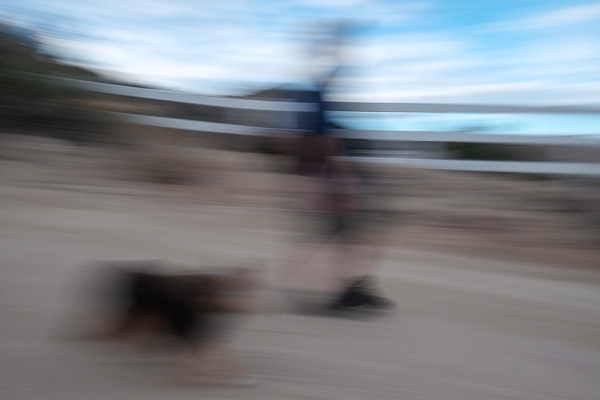 Russ and Emma break a hasty retreat from the land art.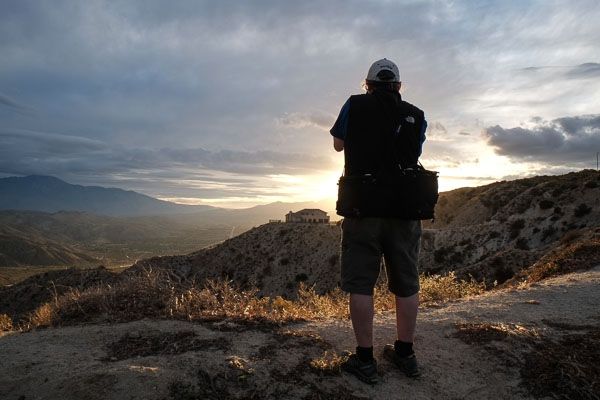 Foto Man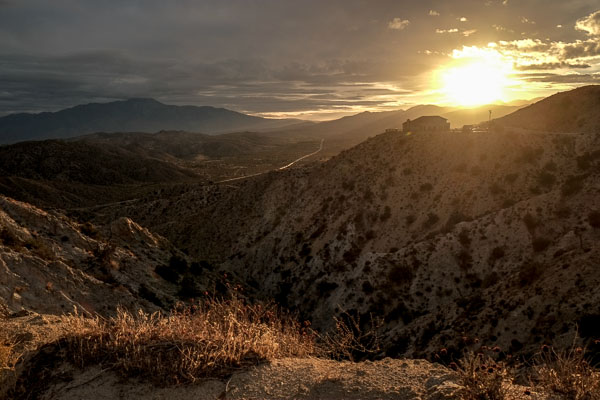 That's our house under the sunset.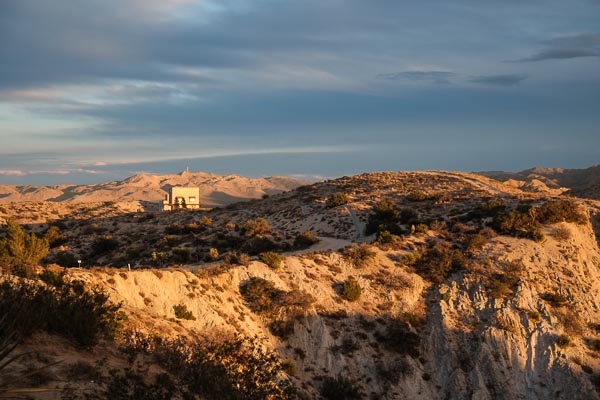 Embedded cube house.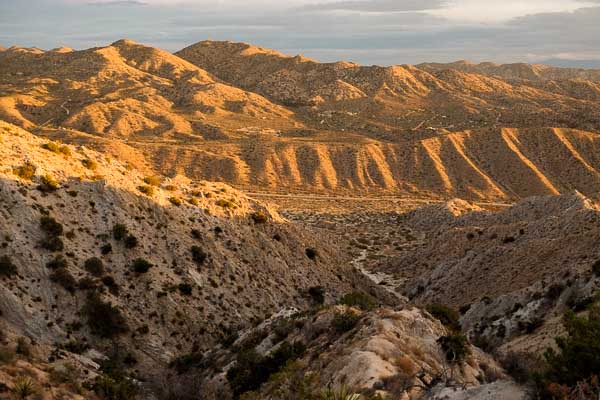 The canyon behind our house.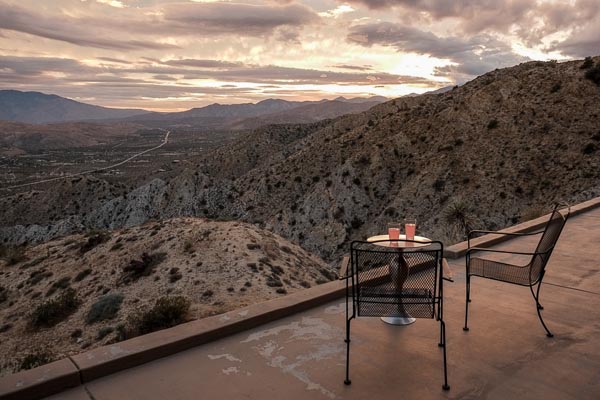 Our spot for enjoying the sunset.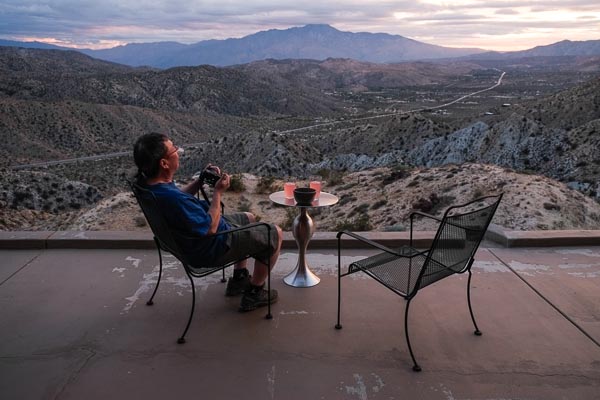 Drinks and snacks are at hand for the coming sunset show.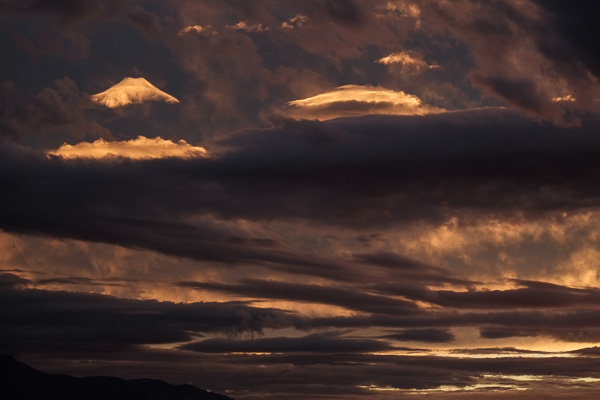 We could not have anticipated how fabulous it was going to be.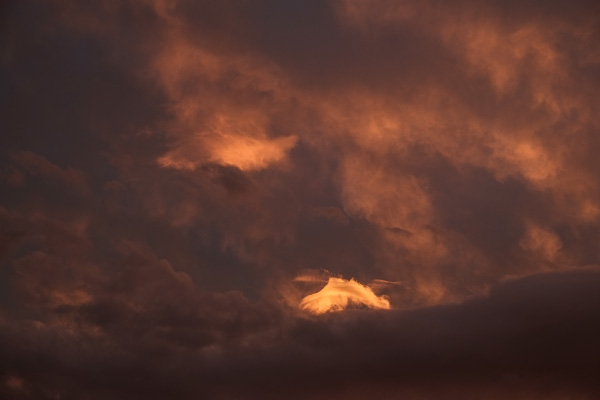 Cloud animation.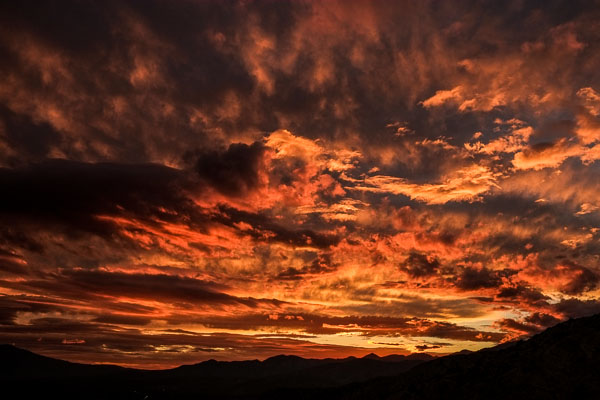 Sometimes, the sunset picture is worth the effort.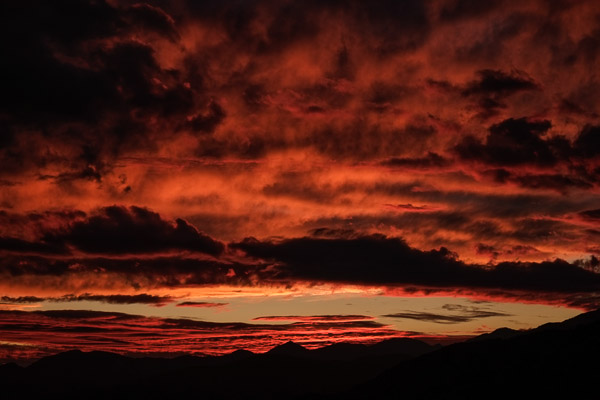 Fire sky.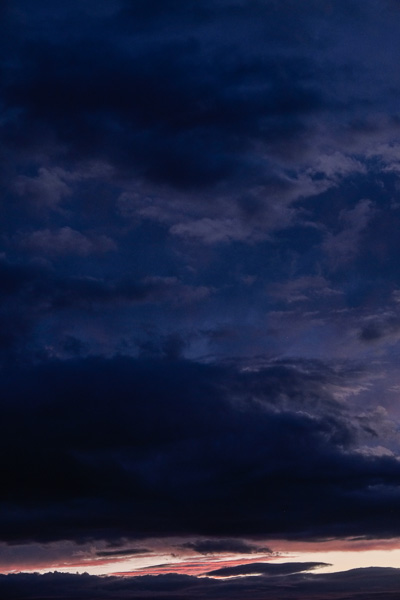 The entrant for most evil.