Day 30 - Chapel of the Holy Cross, Chapel Trail, Chicken Point
The chapel is ablaze with light.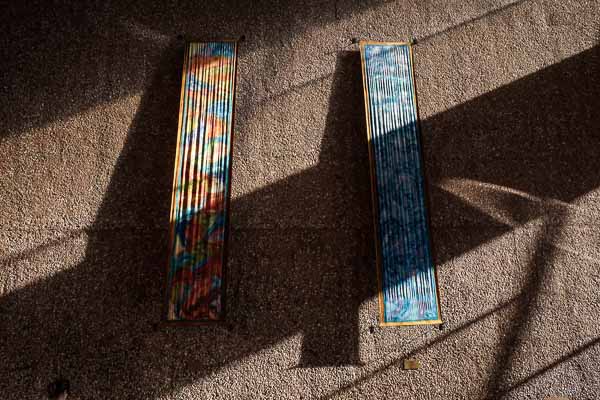 Finely made original fabric panels adorn the side walls.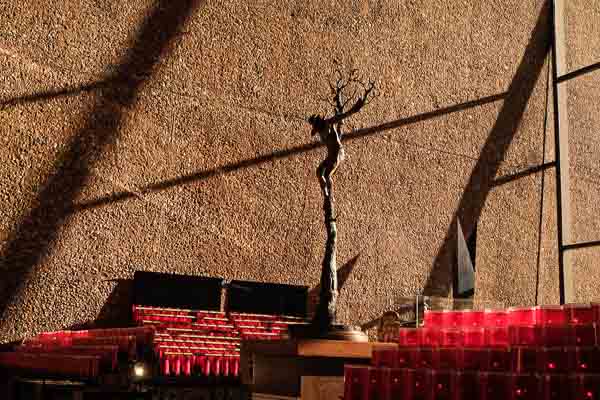 The maquette for an enormous piece that will eventually hang on the cross in the glass fronted windows.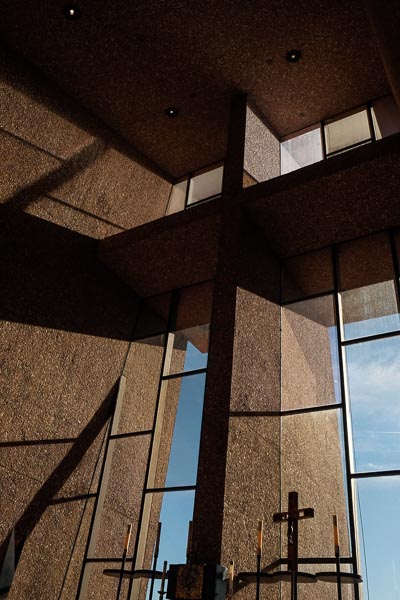 Front altar.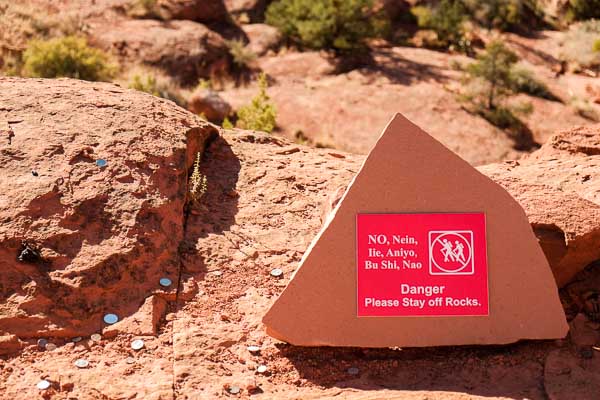 The Rules and Regulations. In many languages.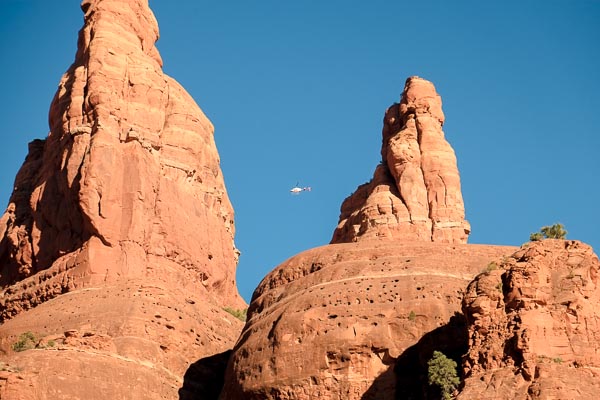 Today, the helicopters are white. They are still watching us, though.
We find further evidence of the alien spores that give rise to the alien pods that are creating a slave race of human clones.
Meanwhile, at Chicken Point, motorized tourists are oblivious to the danger.
Do not be fooled - most of these folks did not hike or bike to get here.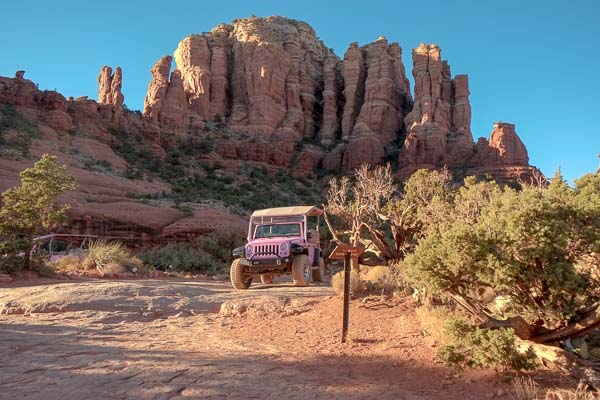 The pesky Pink Jeep, which is everywhere you want to be.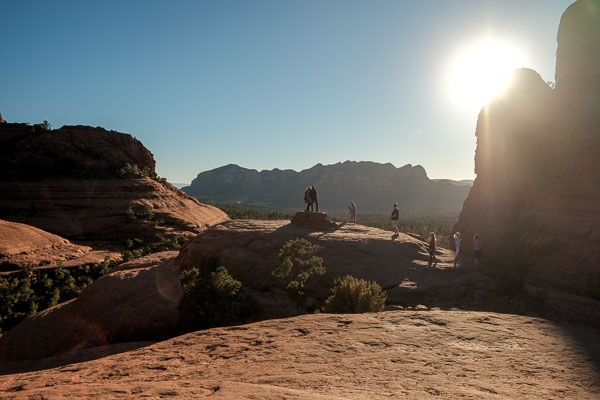 Pink Jeep tourists line up for their opportunity for selfies on the pedestal at Chicken Point. Come to think of it, the aliens have gone to a lot of trouble for nuthin'. Humans are self-zombifying.
I don't think this qualifies as a decisive moment.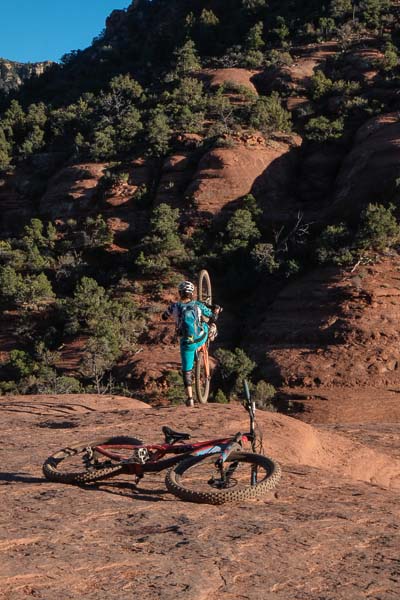 We're not sure what she's doing - but she really did ride all the way to the top.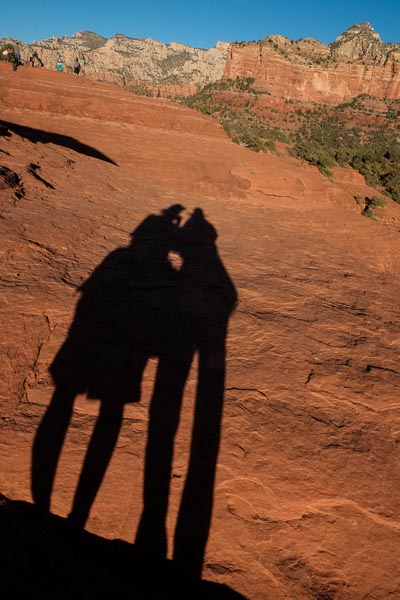 No we did not take the pink Jeep to get here.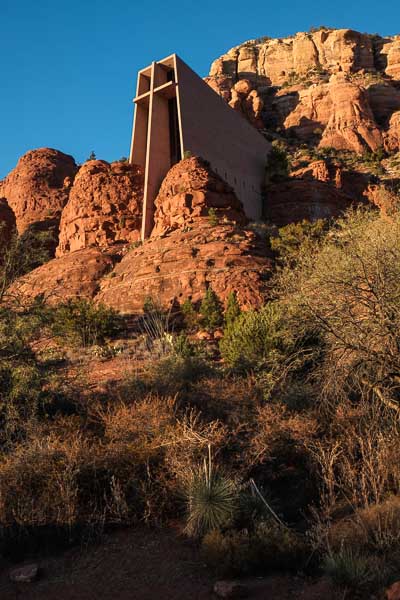 The obvious tourist shot of the Chapel - but it is truly an amazing piece of architecture.
Back at Tlaquepaque, the festival lights are going up.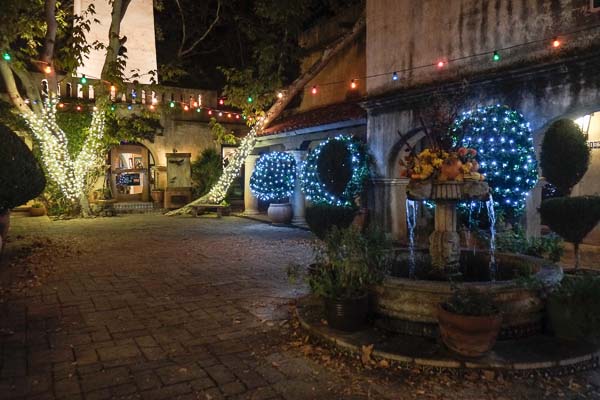 The courtyards are becoming resplendent in the spirit of the season.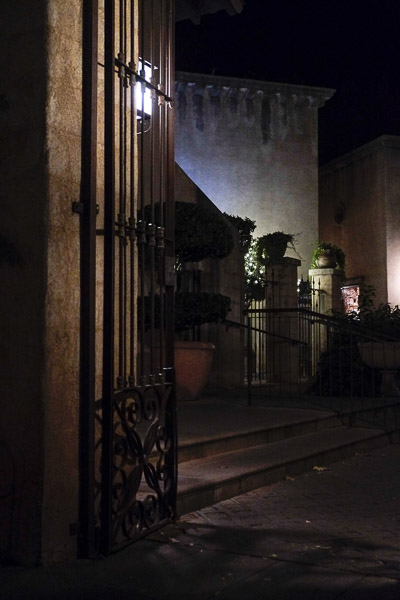 A few quiet corners have not yet been touched by the decor.
I wonder what their plan is for Black Friday?