Day 50 - Sedona to Victorville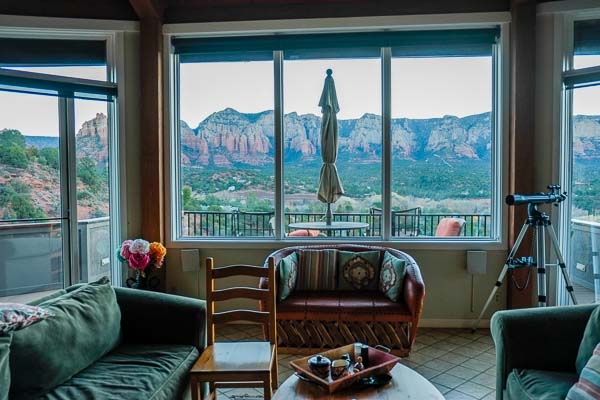 One last sunrise in Sedona.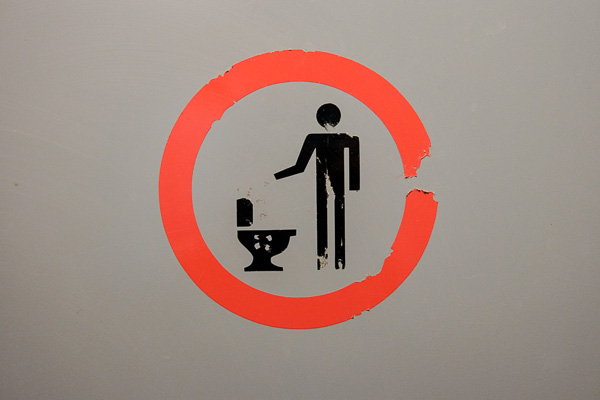 washroom icons are strange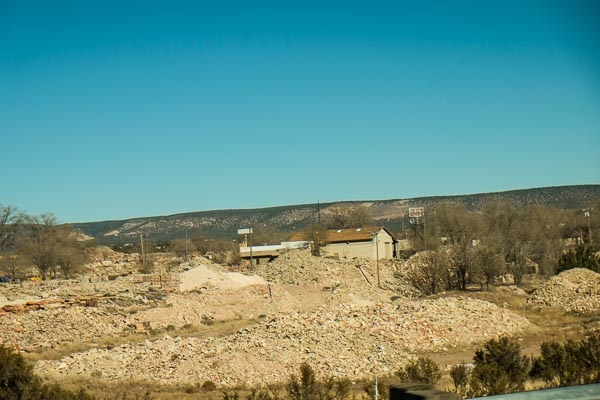 Barely legible, but the new leader in the cheap motel contest - $29 in Ash Fork.
That is Route 66 heading off over the hills. You can own part of it.
I later found a note on my windshield that said, "help me".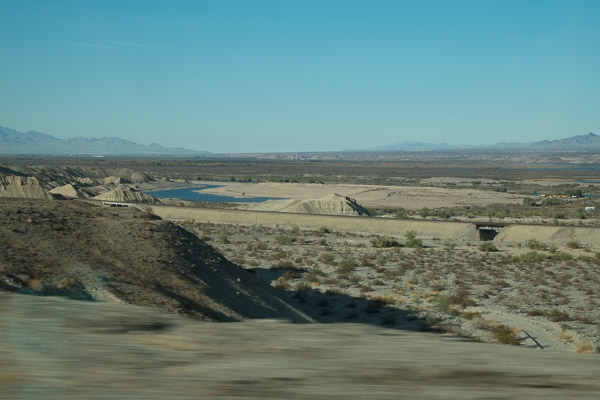 That down there would be the Colorado River. It is powerfully low.
Deep in Needles, California.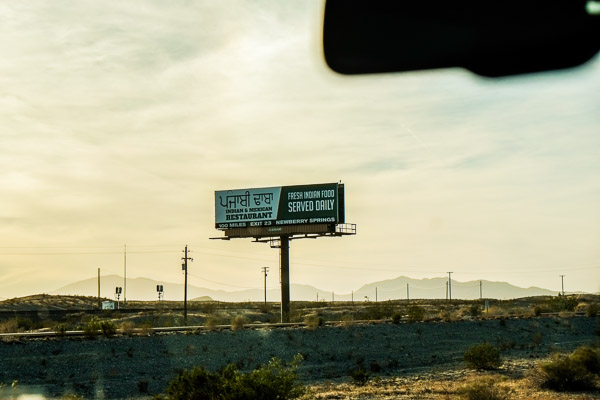 The latest in fusion food - IndiMex.
As the sun sets there is a tear in the fabric of space.
Yeah it looks pretty cool - but it's smoke from the Ventura California wildfires.
The slowest Starbucks on the face of the planet in Barstow. It took 25 minutes to get our coffee.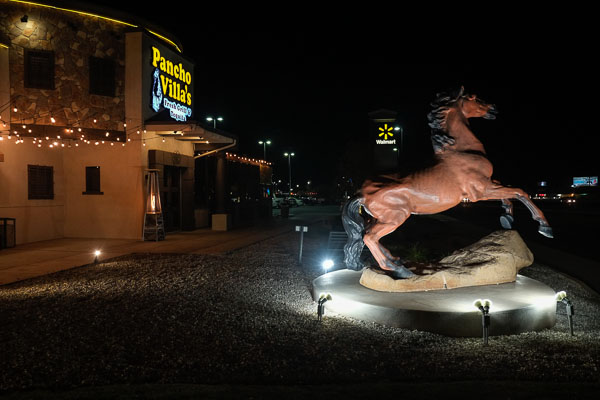 It was all worth the long day drive and extra detour south to get to this place in Victorville. Incredible Mexican - watch out Elote!!