Day 52 - Sacramento Lay Day, Emma's 13th Birthday
Hanging out in the square for morning coffee. Don't I get something special for my 13th B Day?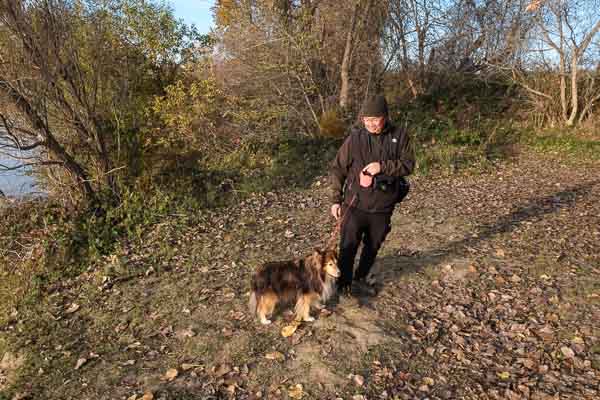 Afternoon walk along the American River.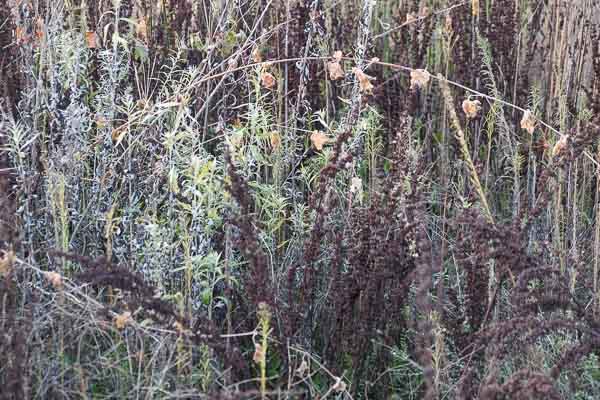 An amazing array of dried foliage.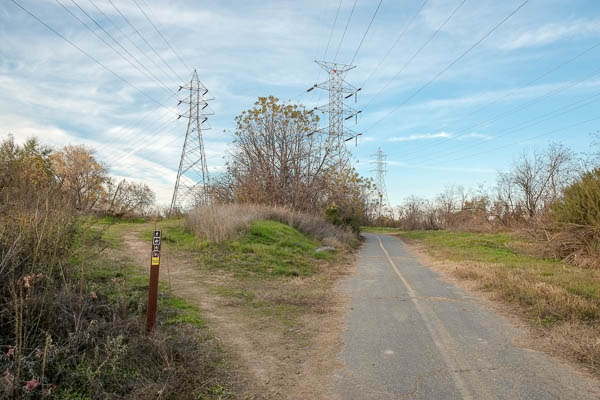 That is the World-Famous Path Less Traveled to the left.
The Giant Sucking Sound you hear is not the San Francisco 49ers.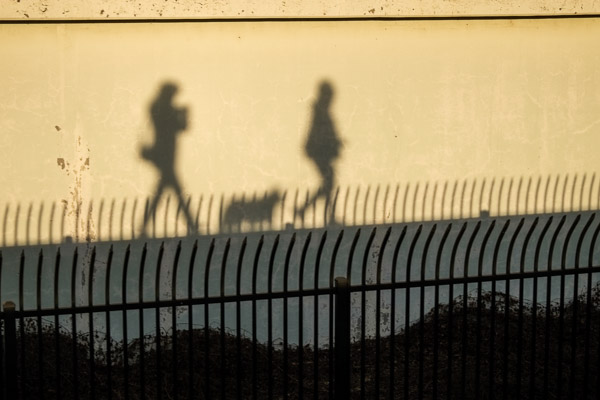 Walking the prickly path.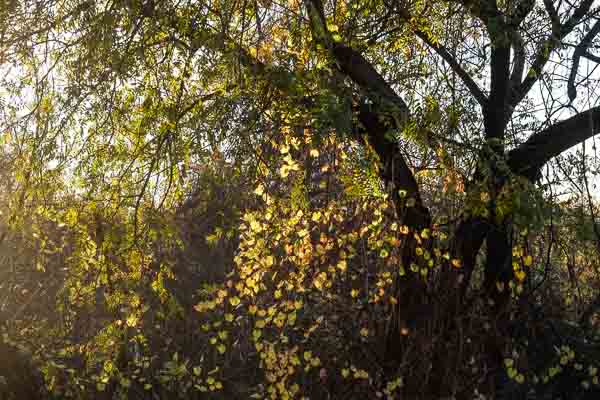 Last leaves.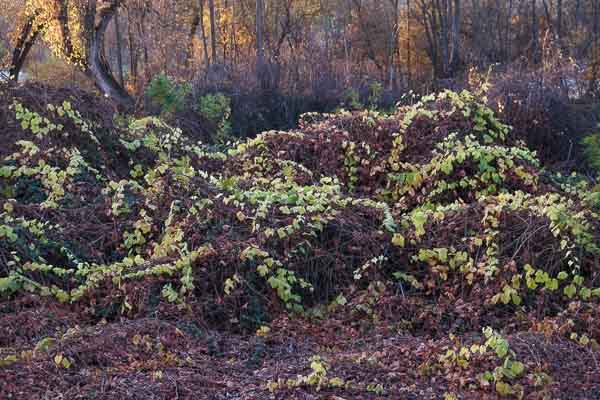 Mother Nature's Christmas garlands.
As a very special B Day treat - Emma goes for golf lessons.