Day 7 - Boyd Cave, Newberry Lava Fields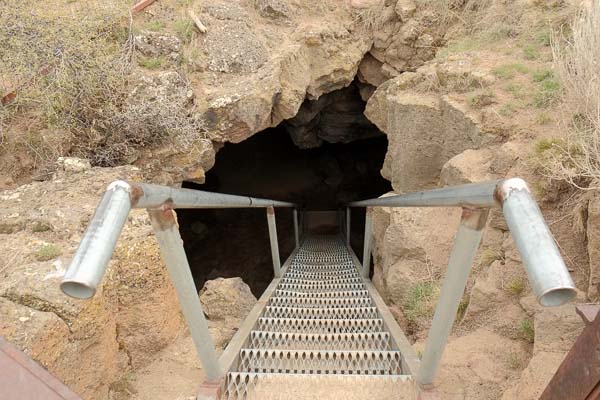 The secret entrance to the Boyd Cave. It used to be more secret - there is now a sign out at the main road.
A few days ago we were looking for bats - now we're trying to save the bats.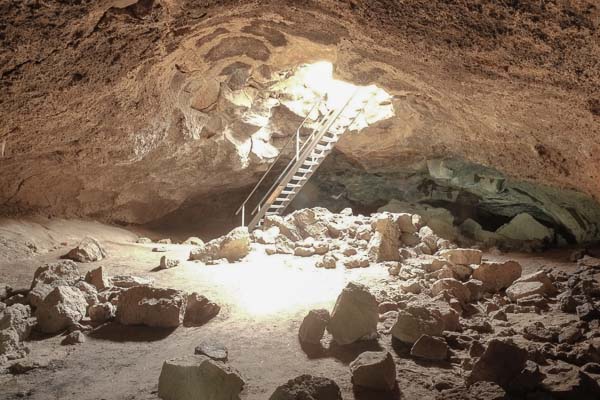 Boyd cave. This is my paint with light test - the blue area in the background is lit by flashlight.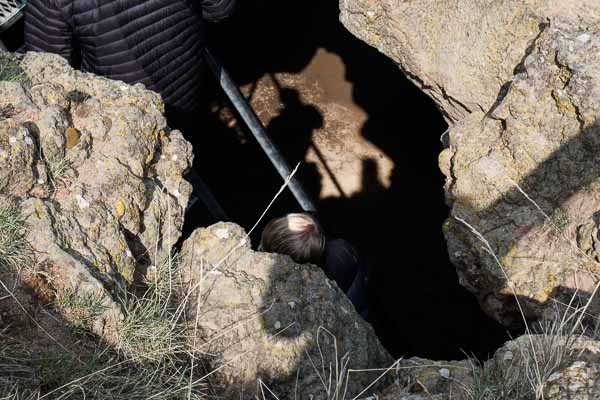 emergence
Emma poses for the cover of her newest publishing venture - Sock Box Life. She will also take on the role of lead editor. Note the picnic bag and snack container accessories. Emma thinks she'll have those tiny house folks beat hands down.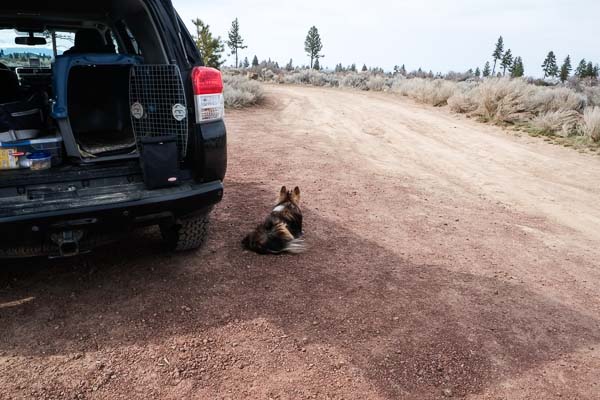 Out of the box and waiting for her boy - who is currently down in the bat cave. Really.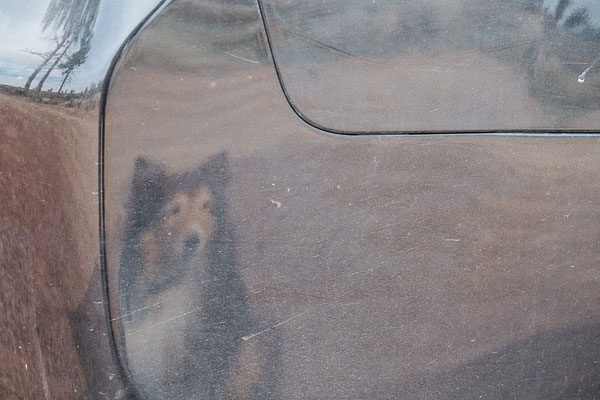 Emma ponders how busy her life will become once the new magazine is up and trotting.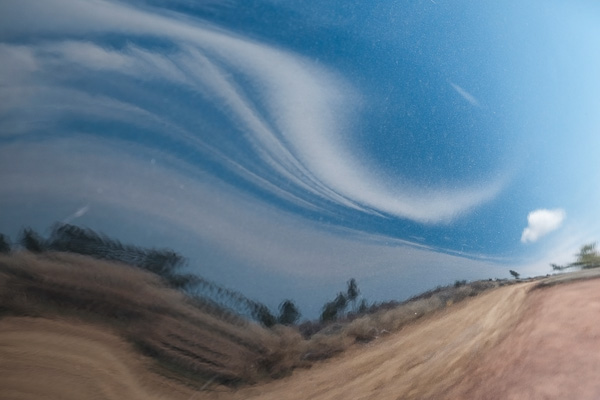 We keep noticing just how bent things are here in Bend.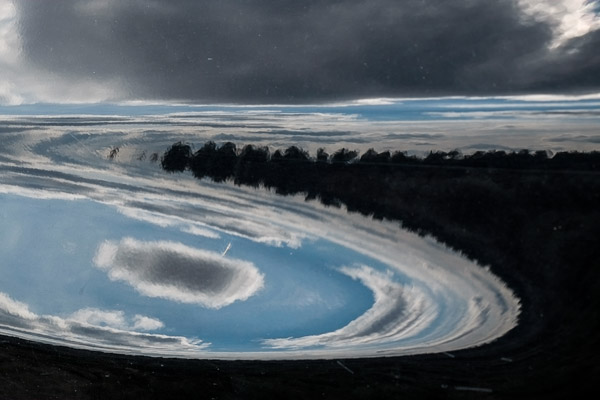 Suddenly in a gust of Cascade air we are transported out to the coast. No! No! We're not supposed to be there for another 3 days!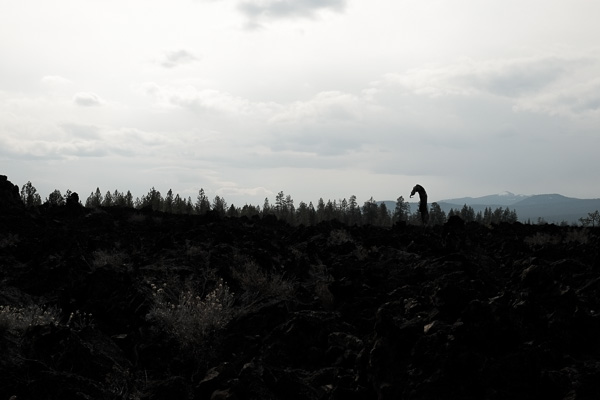 Everybody's picture of Nessie pretty much looks like this. However, this one is real.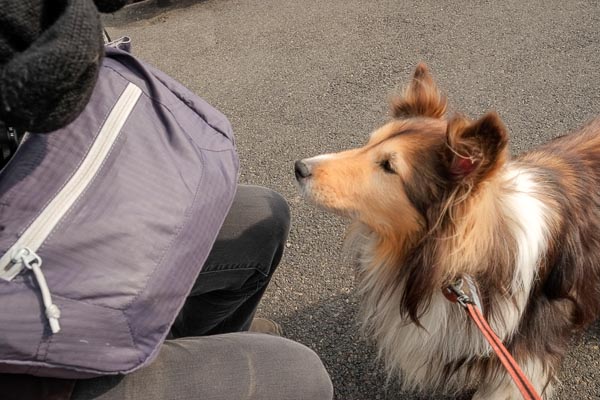 Anticipating the Summit Snack.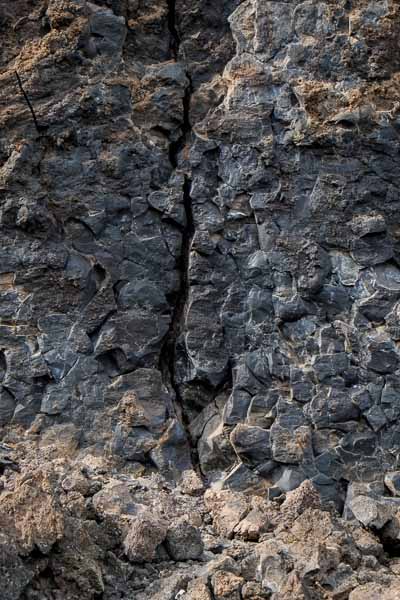 Patterning and channeling the lava rocks. Almost as crazy as Parrot Yoga. Except there really is going to be Parrot Yoga - with 100 + live parrots in attendance. Really. See Greyhaven for details.