Day 18 - Hug Point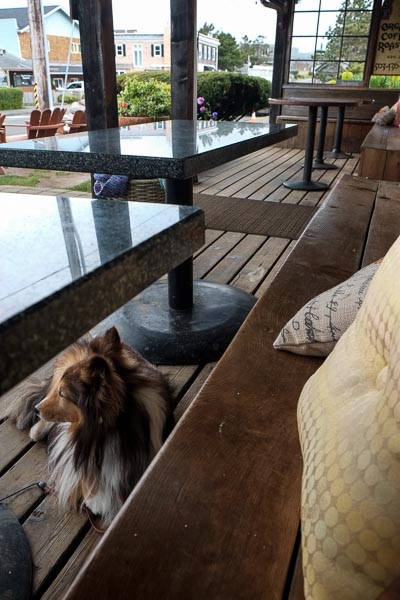 Emma settles in on the deck at Sleepy Monk - she knows there is no point in resisting.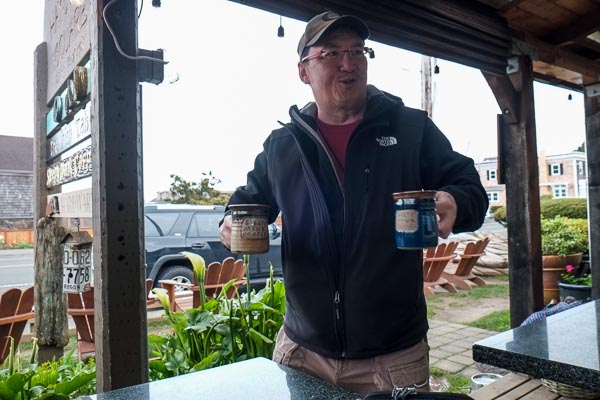 Ahhhh - the prize arrives! That would be the coffee.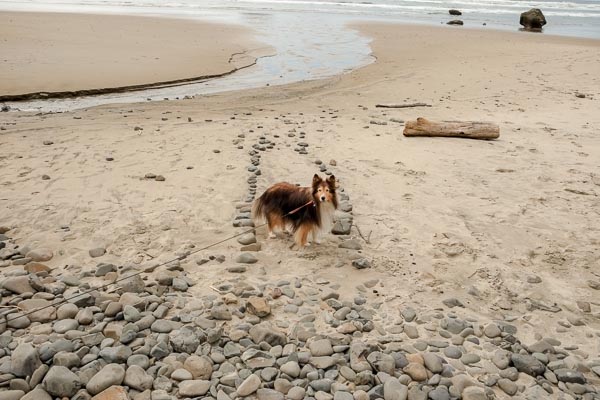 Today's trailhead, the World-Famous Trail to Nowhere.
There is, however plenty of space for a game of ball.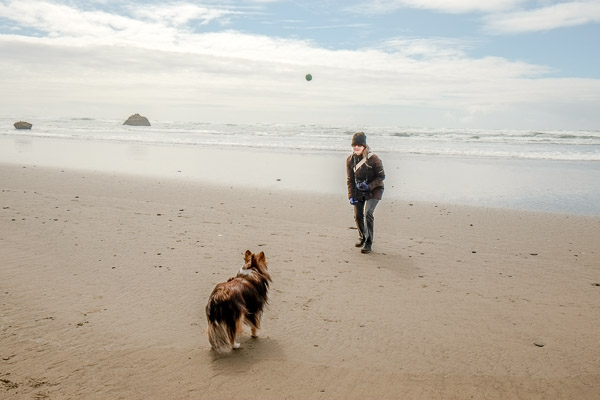 And a really intense game of Leviball.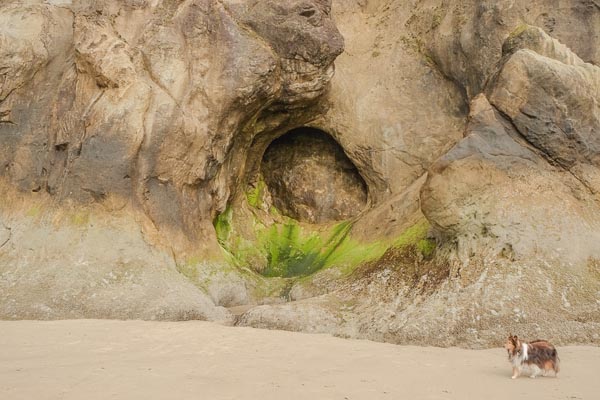 This boulder was placed in this seacave by the military to hide yet another landing site.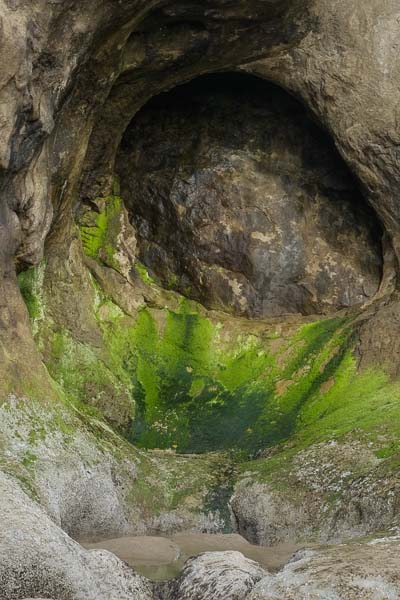 The tide is very low today - it's the first time we've ever been able to get to these cliff formations.
............ and an entrance to a secret cave.
This exact spot causes a 10 minute loss of time for everyone that stands there.
The secret cave runs deep - and reveals many mysteries.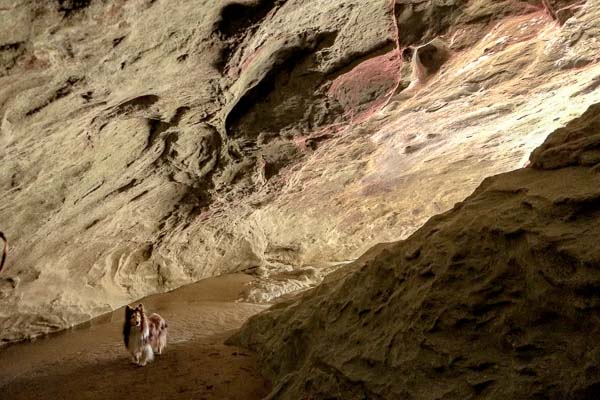 Given the weirdnesses of the last couple of seacaves, Emma is less keen to explore this one.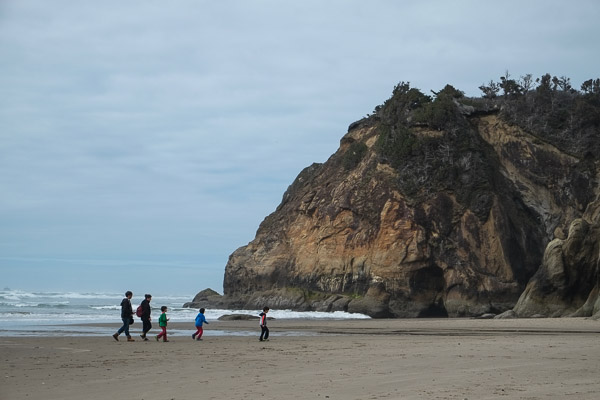 A family beach march.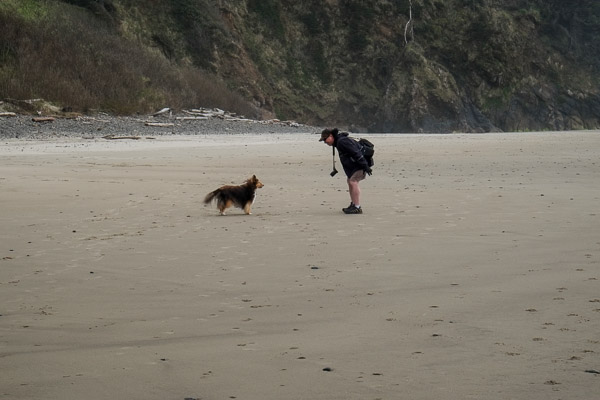 Russ and Emma converse about the amount of time being spent photographing.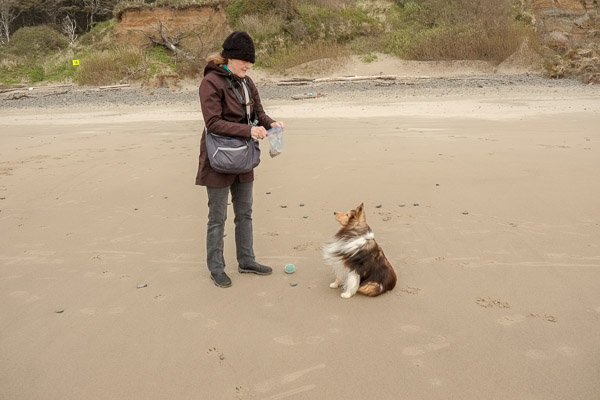 After the seacaves, the summit snack.
A relic from the past. Wrong - a current bridge on the Oregon Coast Highway. Donald better get those shovels full of money out here soon!