Day 6 - Lone Pine: Bristlecone Pine Forest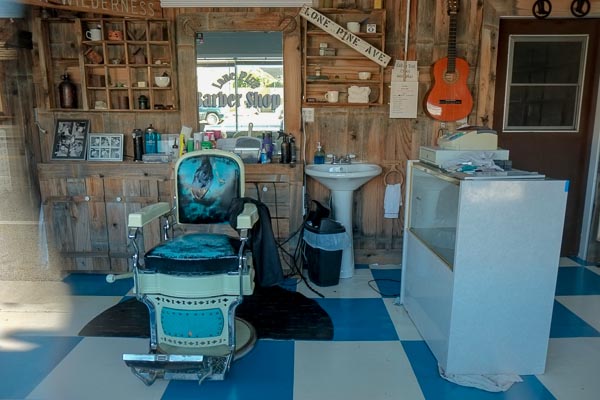 The Lone Pine Barber Shop is closed today.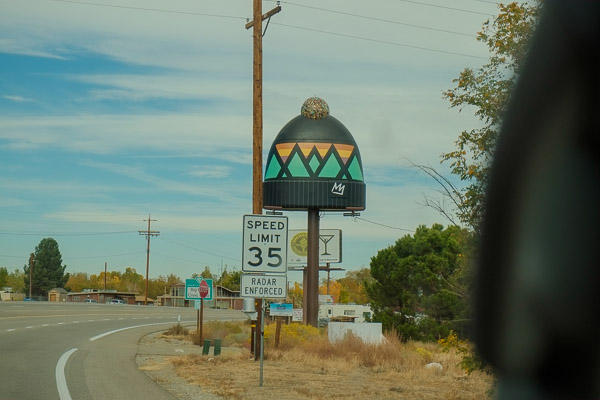 Just up the road, you know you're in Big Pine when you spot the giant toque on a stick.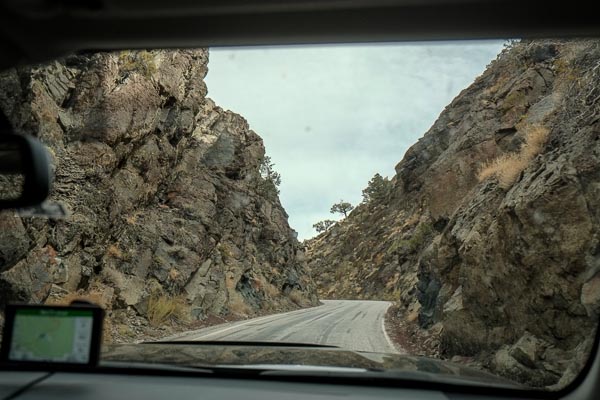 The approach to the Bristlecones is up a narrow winding mountain road.
We're not at the Bristlecones quite yet, but the view off this trail is incredible.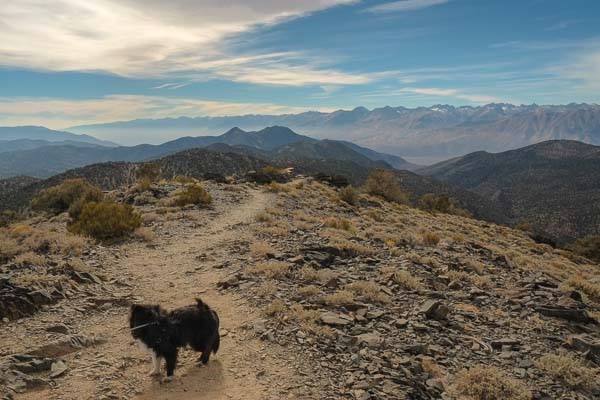 Ellie takes in a hike overlooking the Sierras across the Owens Valley.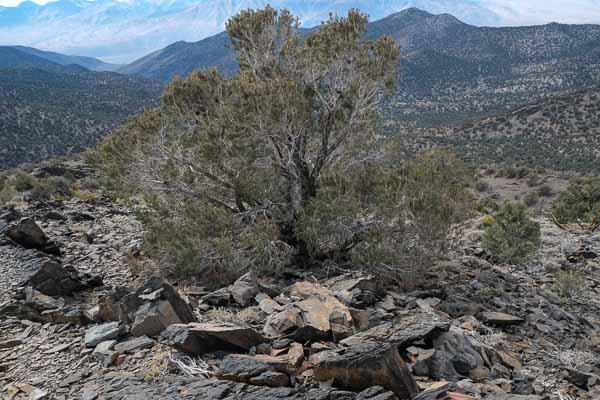 A pinon pine settles nicely into it's environs.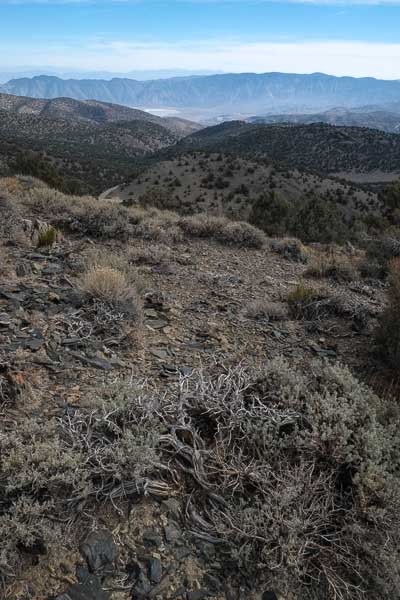 You've got to be one tough plant to survive this climate and altitiude.

This is likely our truck's high point for this trip: 3065m = 10,055ft. Our second hike today starts at this altitude - and feels like it.
These idiots are the reason travelling with dogs can be difficult. We encountered them, and their unruly, aggressive dogs three times today. The first time, we met on a narrow trail, and they made no effort to hold back their larger, snarling dogs so we could pass. Their response was entirely "sorry, sorry, sorry...", like they actually care. The second time, they caught up with us as we were setting up our picnic, and they stood six feet away and let their dogs bark incessantly at us for several minutes until I asked them to leave. Finally, they returned after about 30 minutes, this time their big dog was off leash and actually jumped onto our picnic table. We shouted at them to call their dog, and they were at least a minute responding, they were so far away. Again, their response was "sorry, sorry, sorry..." like they cared at all. After making sure my family was safe, I chased them down the trail to make sure I could out them as the obnoxious, oblivious, insensitive louts they are. Oh yeah, they were crazy angry I was taking their picture. It's ok for their dogs to run completely amok, but it's not ok for me to take their picture in a public place. Sorry, sorry, sorry...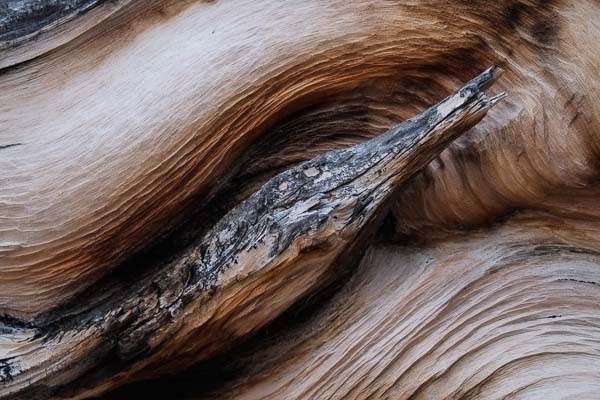 If you look closely, Bristlecone snags transform into many other things.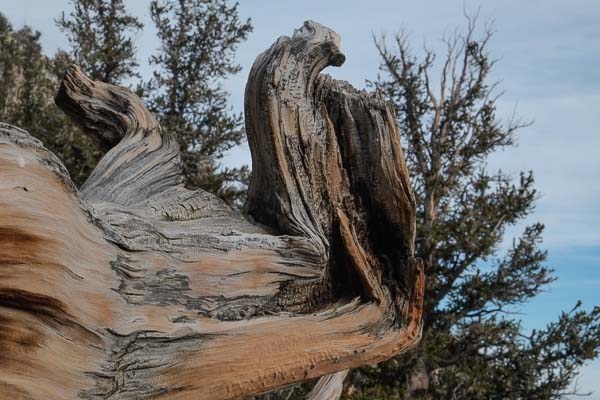 We have found a high perch.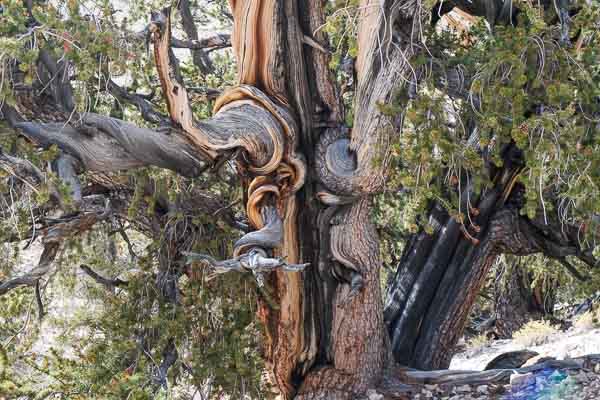 Bristlecones do surrealism too.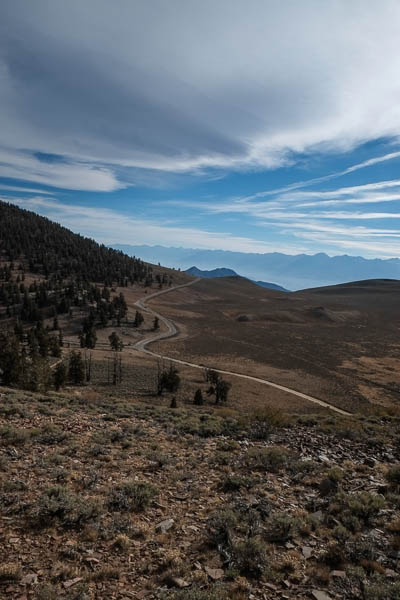 Even a short hike is tough at 10,000+ feet!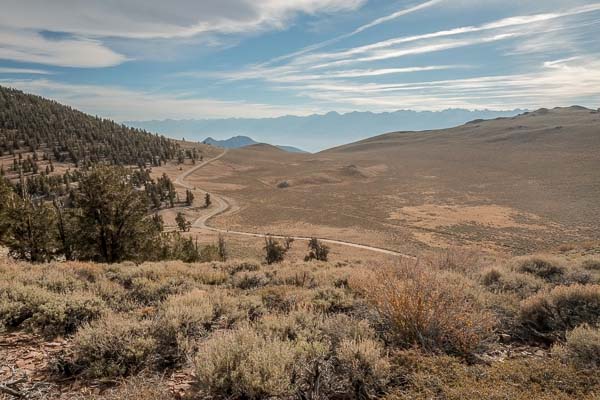 That's the road at 10,000 feet below and we hiked to this point, wheezing mightily. The ridge of the Sierras is in the distance.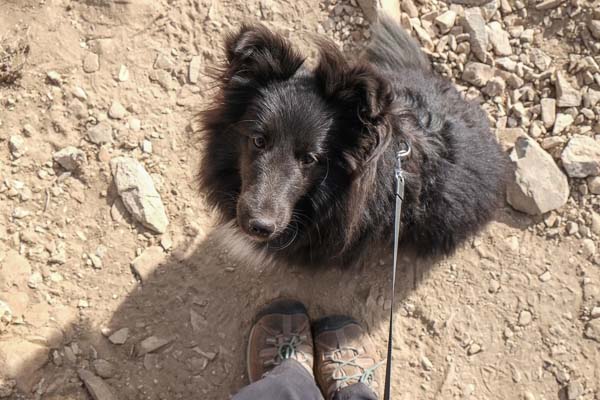 I did this hike with no troubles whatsoever. Don't know what they're talking about.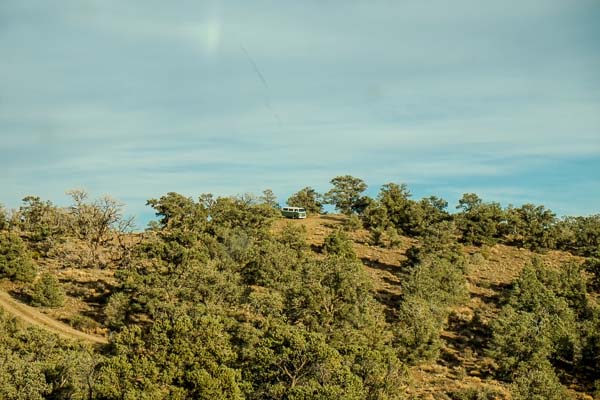 This is the over-wintering habitat of v. wagonis bussus. I had no idea they like it so high, but it is clearly out of range of most large predators.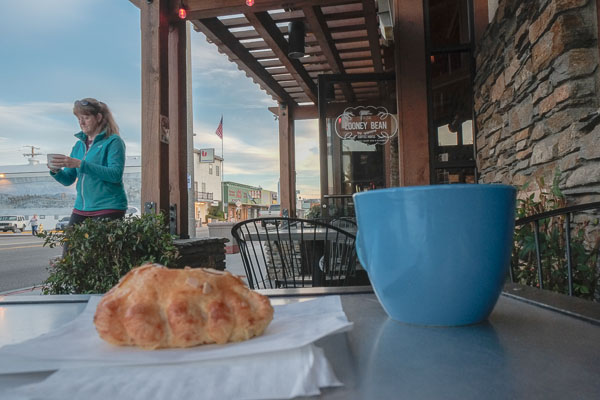 We drive a full 20 minutes out of our way for another hit of Looney Bean in Bishop.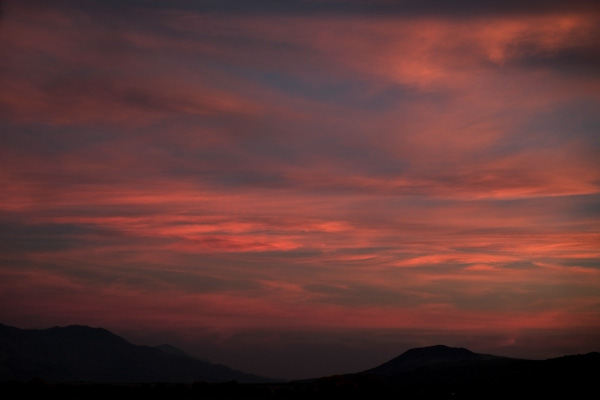 The Owens Valley erupts with colour for our drive home.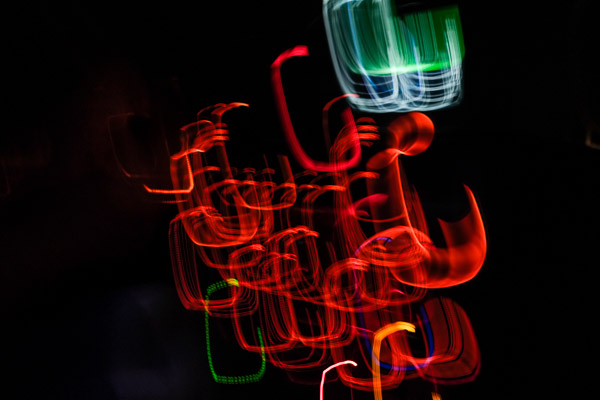 Just a little something crazy to wind up the day, from our truck's interior.