Day 9 - Palm Desert Lay Day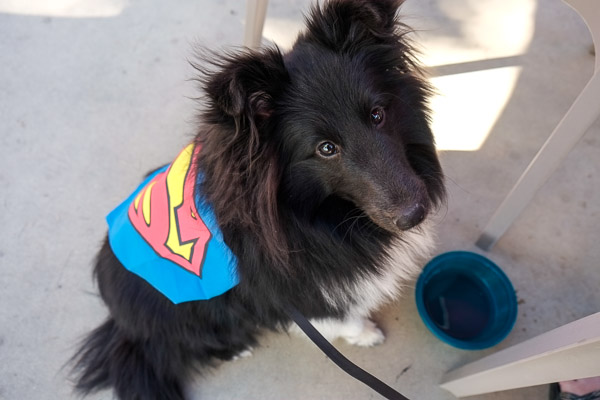 It's Ella's first Halloween. We decided she needed a costume for the occassion. Meet Super Girl.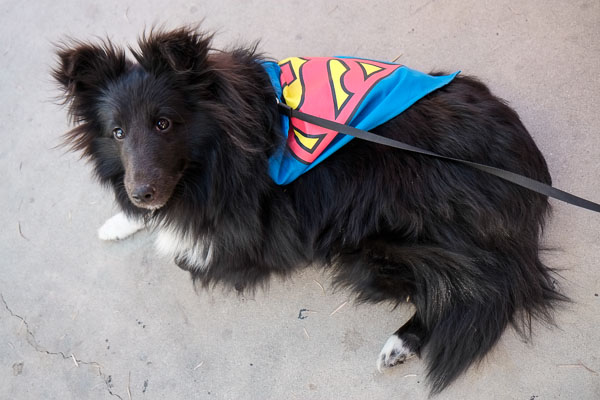 What? This was your idea, not mine.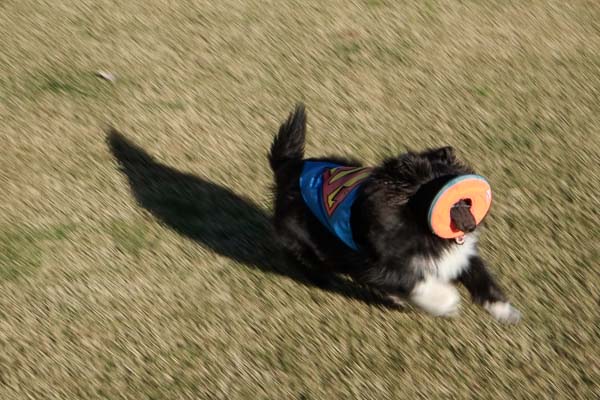 This one truly is a Super Girl maneuver - run at top speed with frisbee covering your eyes.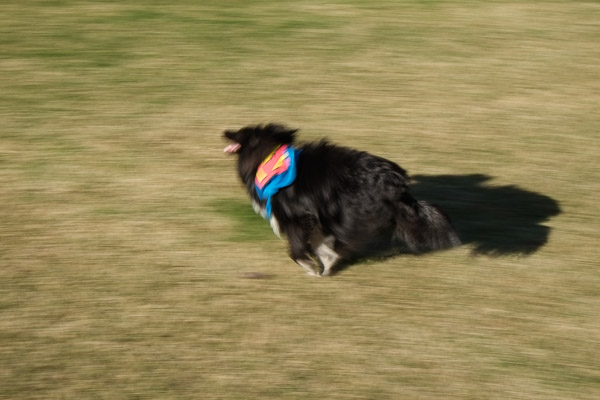 To be topped only by running faster than that speeding bullet.
When do I get my dog snacks for all of this trouble?