Day 12 - Fay Canyon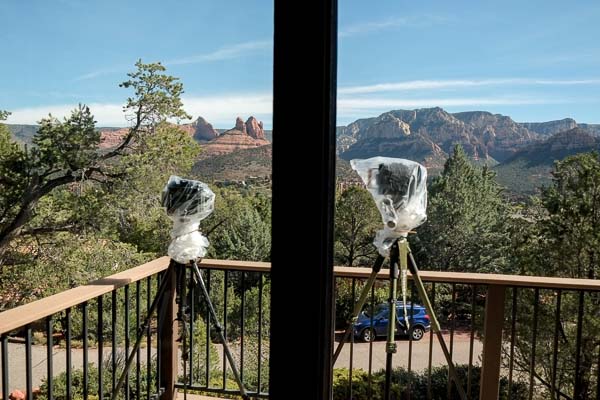 The Fotomen are already hard at work making new sunstreaks. This year's project is to refine the process that makes the sun and stars visible in the same exposure.
The run-in to Fay canyon is along a sandy wash - we tried to explain to Ellie that it is sorta like a beach, but she doesn't get it.
Hydration station.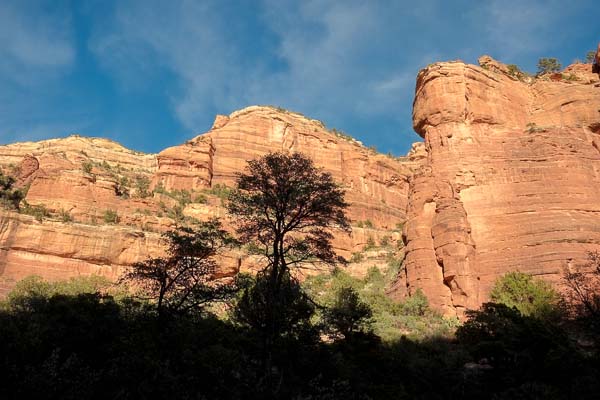 Red rock walls tower above the canyon floor. The light in here is tinted red.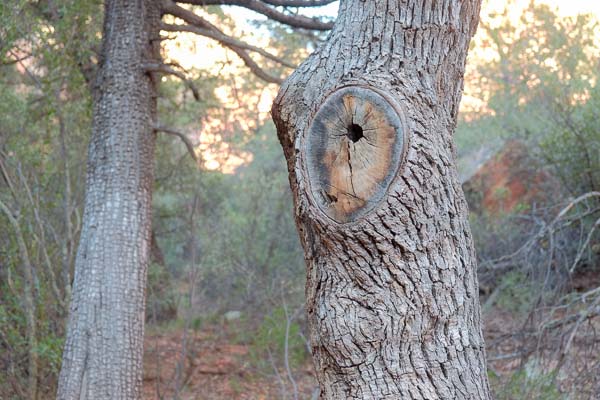 They are always watching. And waiting. We've been keeping a lookout for the black helicopters, but none have been sighted yet.
Definitely Fall in Fay Canyon.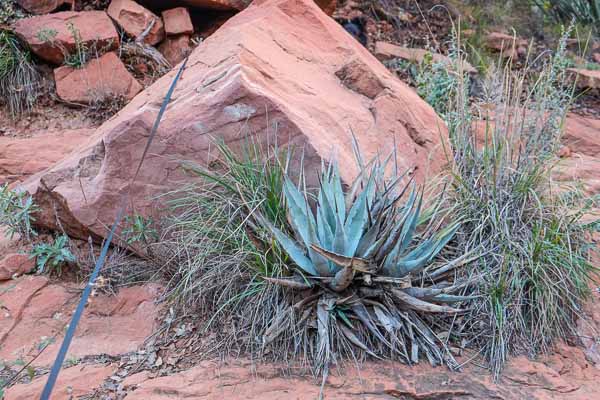 Where's Ella?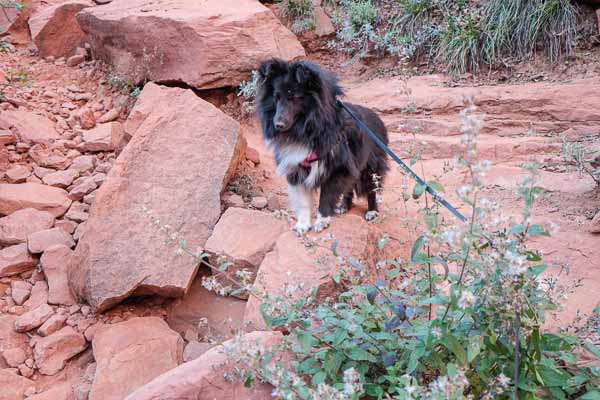 Our neighbour calls this Ella's "stallion pose".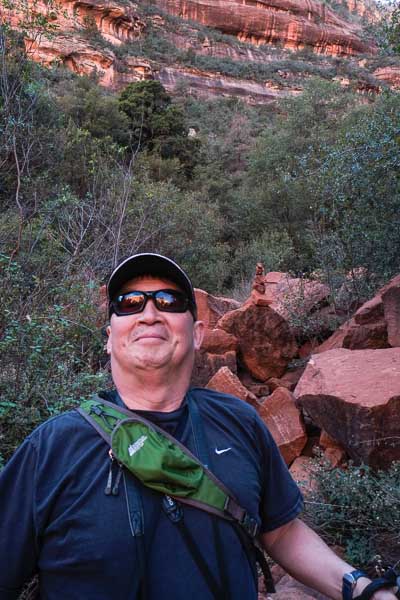 Canyon happiness.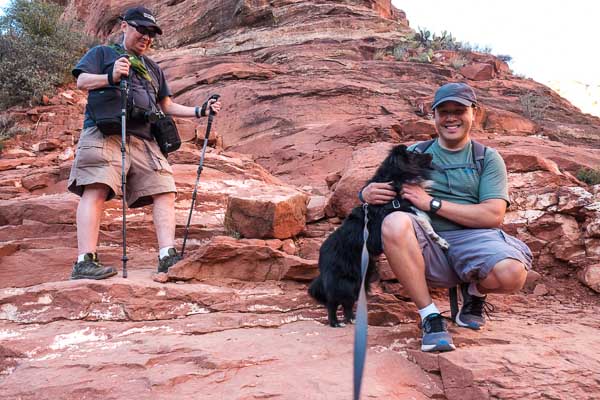 Ella's new friend. She was totally in love with this very pleasant and helpful fellow.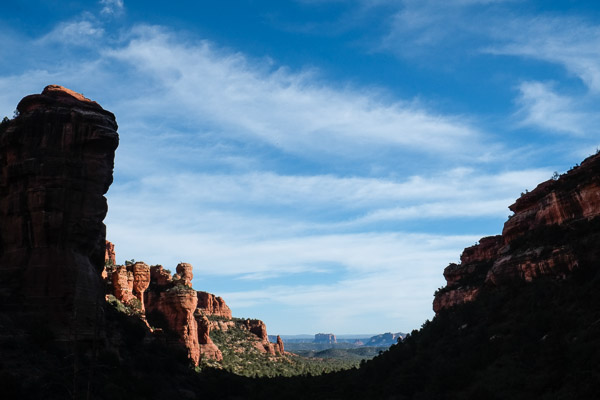 This is why it was worth the climb up the scree slope.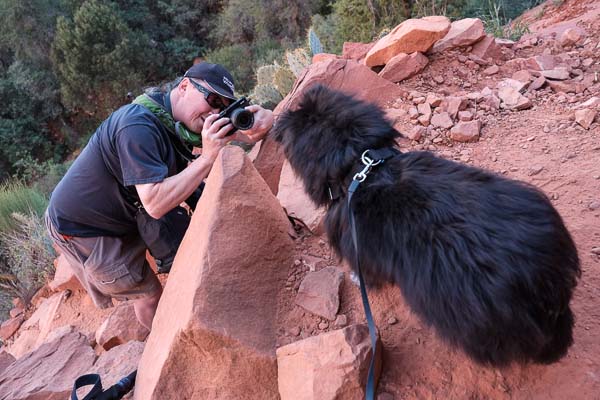 Here's to looking at you.
Fay Canyon boxes out - but it possible to scramble a distance up the rockfall at the end. It is steep and loose, but worth the effort for the views.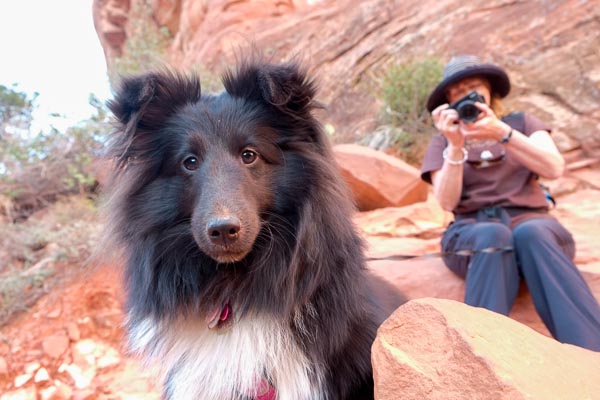 Ellie has completed her first ever red rock climb.
Told ya - worth the effort for the view.
Johnny Lou Portapotti's original prototype. Dunno why they would want to keep it here.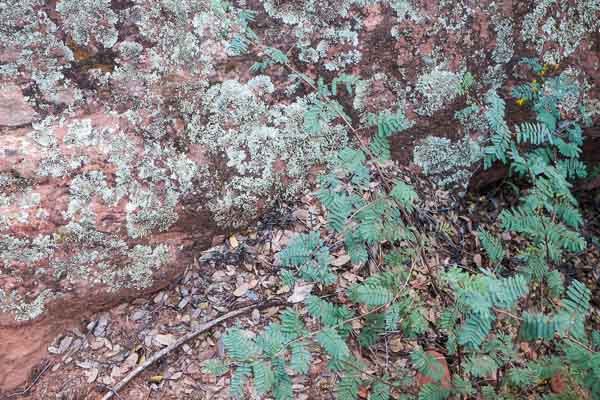 Green stuff all coming together.
Ah yes, Sedona's dominant and pesky life form, the Jeepicus Pinkellicus. They are everywhere you want to be.