Day 14 - Tlaquepaque and Sedona Uptown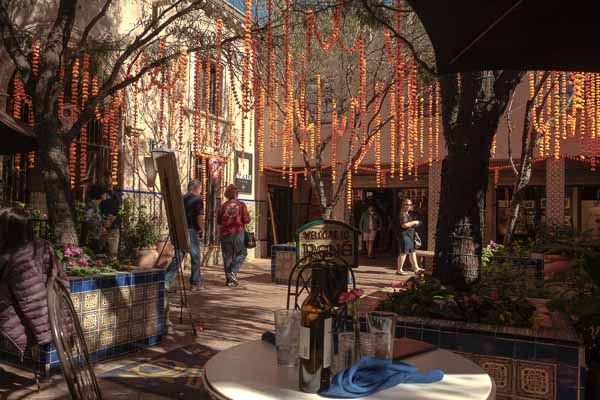 The view from our favourite lunch spot in Tlaquepaque - Restaurant Rene.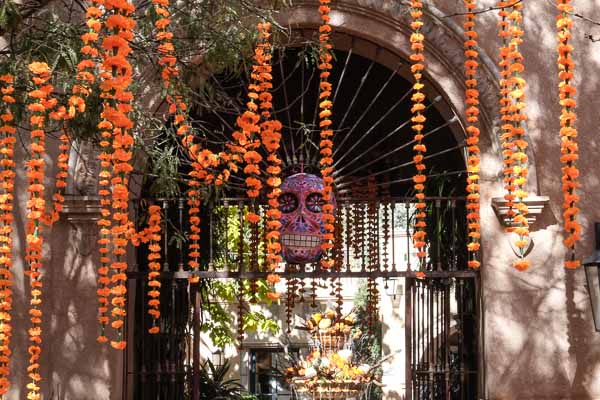 The courtyards are dripping in orange - decor from the past weekend's Day of the Dead celebration.
We're lucky to get these photos - as crews are on site quickly taking it all down and changing over to a Thanksgiving motif.
Patio Azul is really the only plaza where all of the decor is still up.
Message boards are also everywhere.
Apparently, the obvious is not so obvious.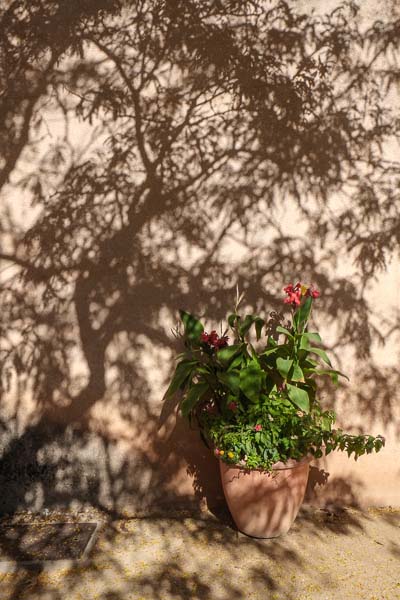 A tropical planting mingles with late afternoon shadows.
Hopeless pandering to Canadians.
Today's entry to Sedona Traveller.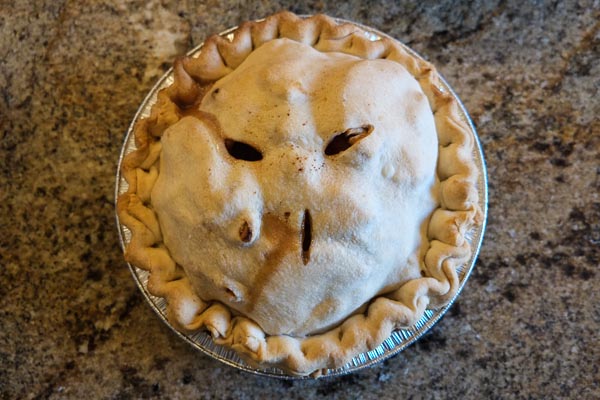 Who said Halloween was over? Yes, it is a classic American apple pie - an extraorinarily good one - and the facial illusion has now been broken!
Another fine tradition: Our Cheese Hoard. We have always wondered why we can't get a full array of cheese easily in Canada - this year's Hoard comes from Newport Street Market (Bend), Market of Choice (Bend) and Bristol Farms (Palm Desert) - these are just good-quality neighborhood markets. The Great Canadian Cheese Conspiracy was brought to light by (and I hate to say this)... Trump. Who knew our government has a Secret Cheese Society whose sole mission is to deprive us of quality cheese? What else are they depriving us of? Stay tuned! We are investigating!