Day 16 - Chapel Trail to Chicken Point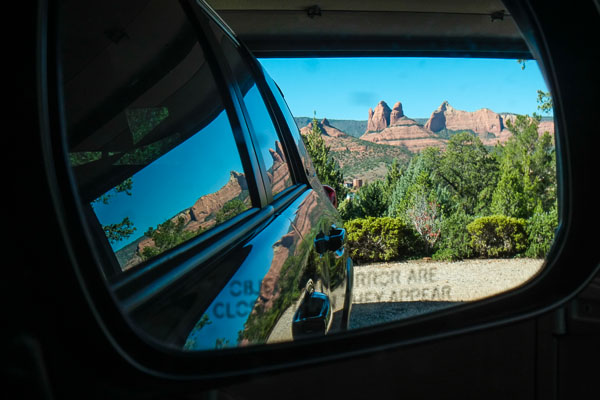 The trails await.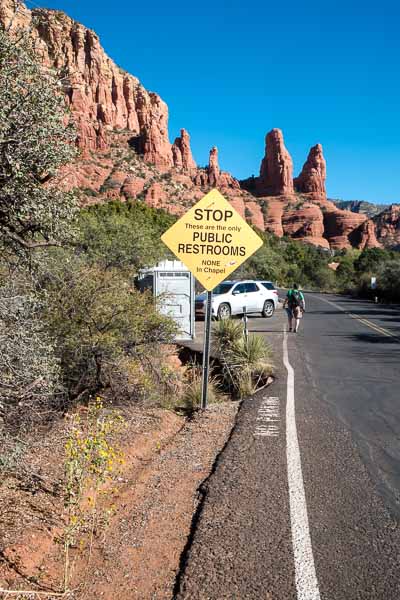 Another candidate for Sedona Traveller.
Russ beats a hasty pace with the Chapel in the distance.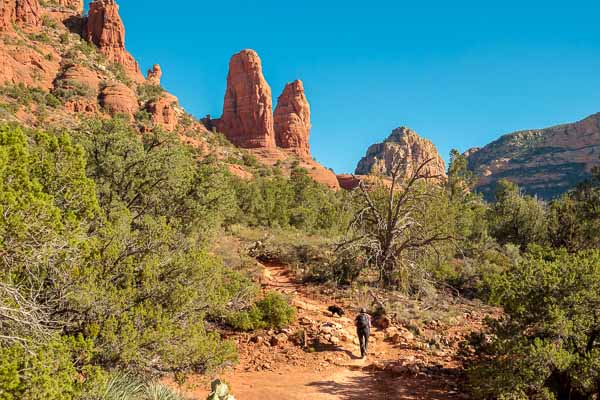 Ellie assumes her customary position at the head of the herd.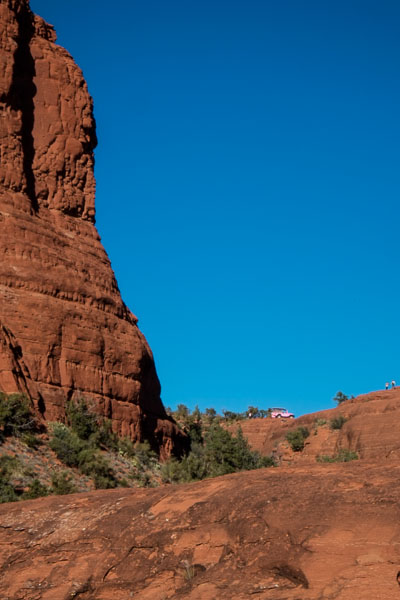 There's no avoiding the pesky pinks.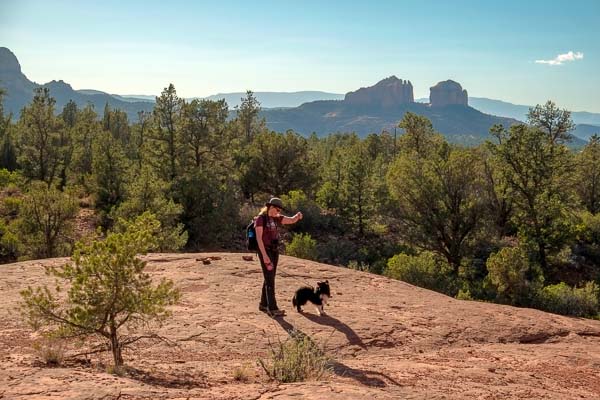 Wendy issues routefinding information to our lead puppy.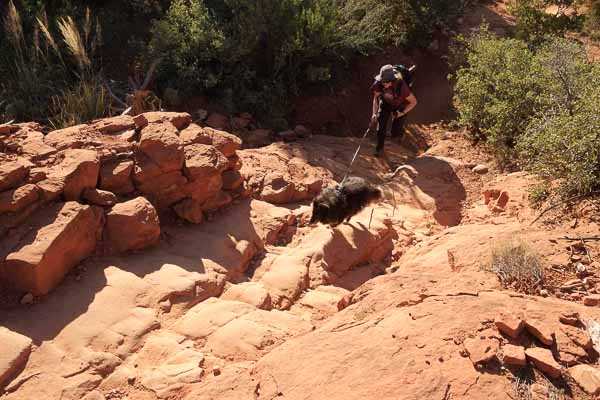 Ellie is proving to have some mountain goat in her ancestry.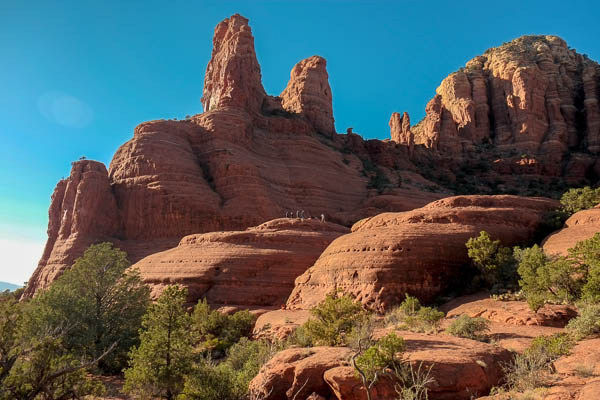 Chicken Point, festooned as always with Pink Jeep acolytes.
I've known for a long time that Arizona is an open-carry state. In all the months we've spent here, I've never seen a gun until today. He is a really nice guy, and in all truth, I kinda feel safer with him being there.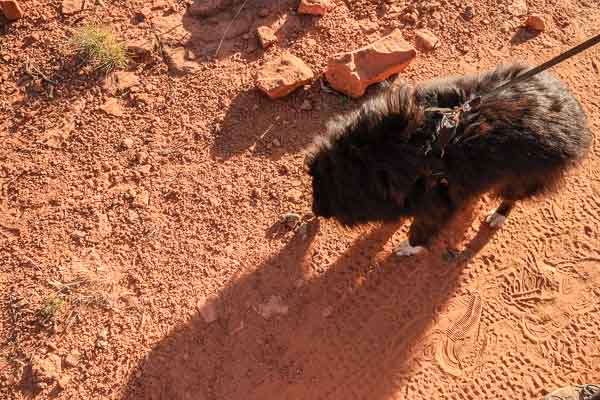 Today's Mystery Poo.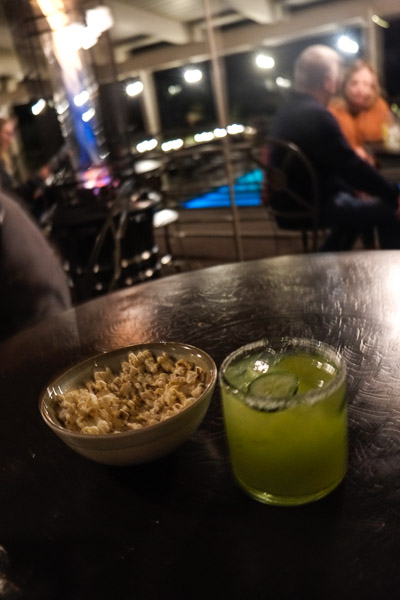 Ahhh. At last we make it to Elote.The anticipation builds as we partake of the complimentary spiced popcorn, and the not so complimentary but oh so delicious margaritas in the outdoor waiting room.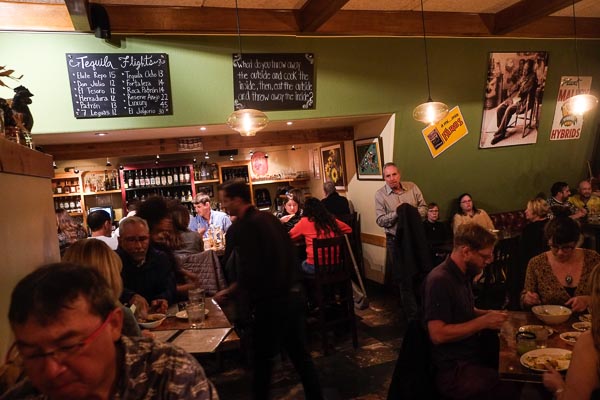 The main event is about to begin - Russ is already consumed wih the house made chips and salsa.