Day 19 - Old Post | Ramshead | Carroll Canyon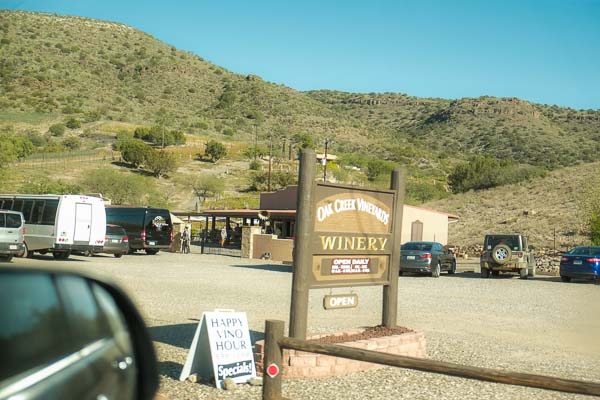 The Napa of Arizona is here in Page Springs. Good luck with that.
Today's run-in to Carroll Canyon is across a low bench, through scrub with views.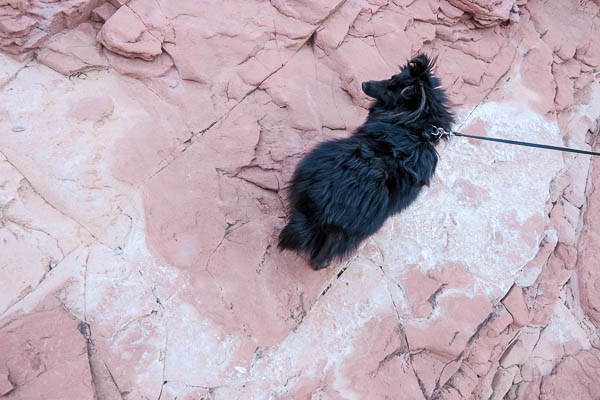 Yet another terrain type for Ellie to discover - canyon bottoms feature slickrock, loose river rock and sand.
Ellie is tracking the Canyon Yeti, last sighted in this area on Thursday.
Calcium deposits all along the red rock of Carroll Canyon yield a cast of characters. This one could be a Suessian cat on guard watch.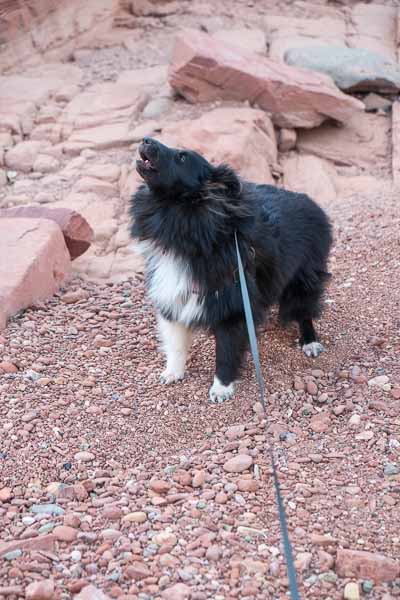 Ella gets fully into the canyon spirit and practises her hound dog howl.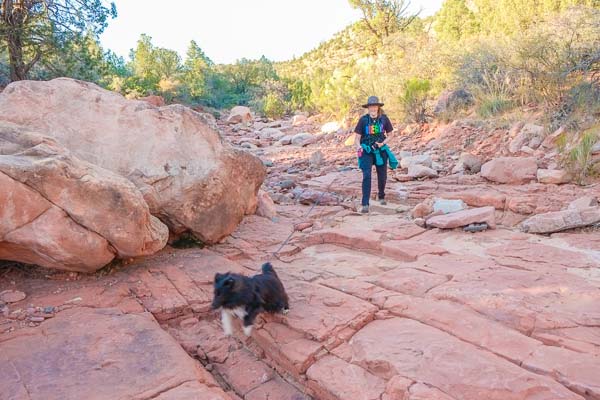 Leaping the chasm.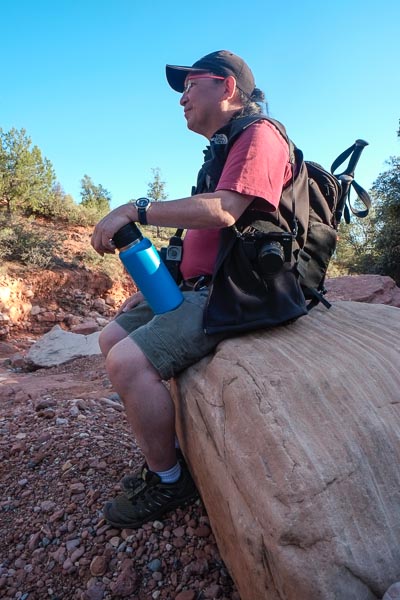 Russ break.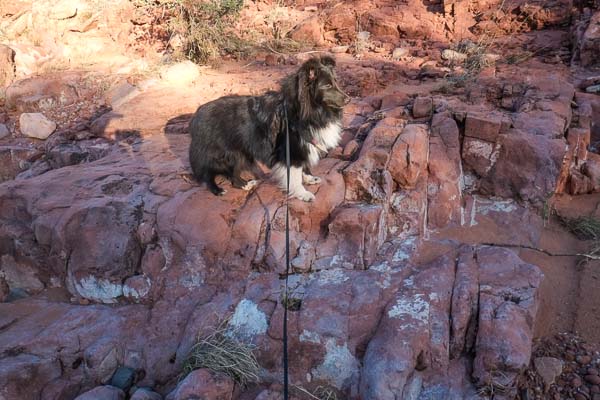 With the howl under full control - Ella now resumes perfection of neighbour Bair's "Stallion Pose".
Hanging on for dear life.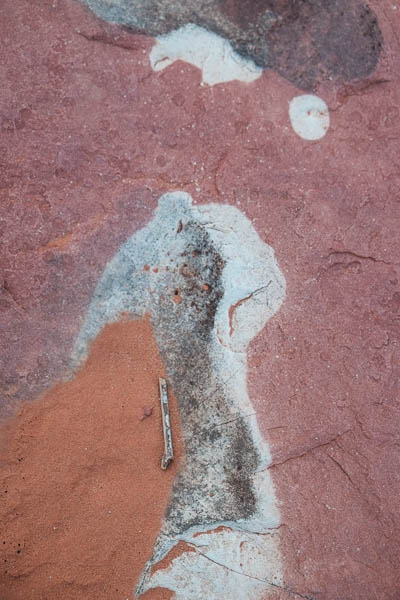 Contemplation under moon and cloud.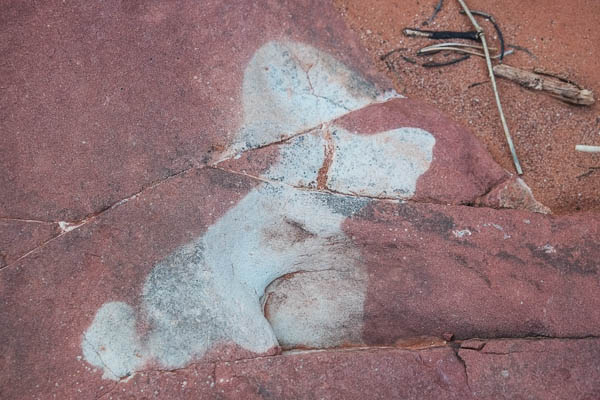 My dog sports a pith helmet.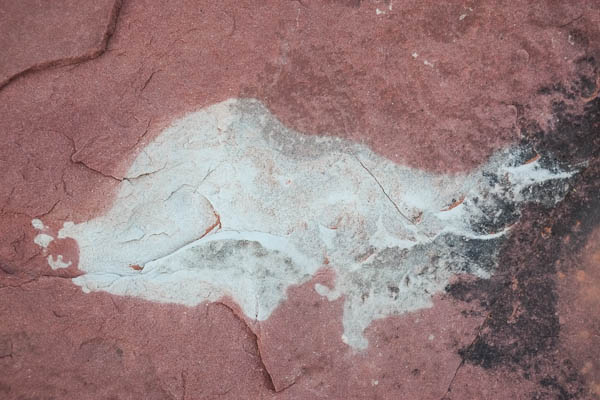 Morley the fish blows a few bubbles.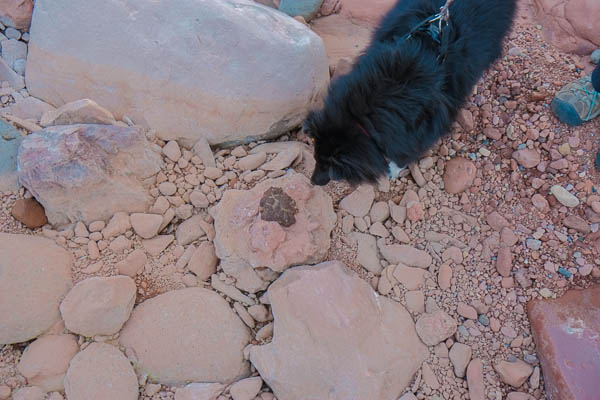 Today's Mystery Poo - although we're pretty sure it's Canyon Yeti poo.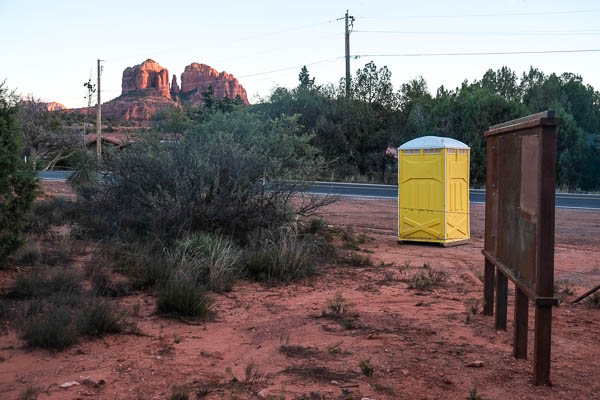 Sedona Traveller - now we're going for a portfolio submission.
One of the last remaining Cold War missiles is kept fully operational on this ranch, hidden in a hard to reach valley. It is aimed at Canada's principal cheese research facility, in case we develop a cheese that is more rubbery than Kraft.