Day 21 - Sugarloaf | secret canyon | Teacup
Today's run-in is along the Sugarloaf Loop, which leads to a hard-to-see goat path that, in turn, leads to our secret canyon.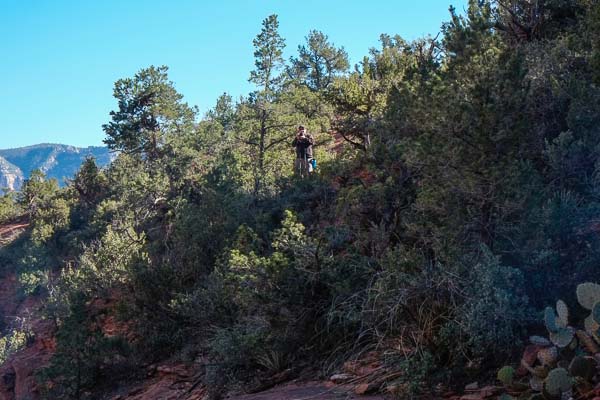 Out standing in his desert forest. No one knows why.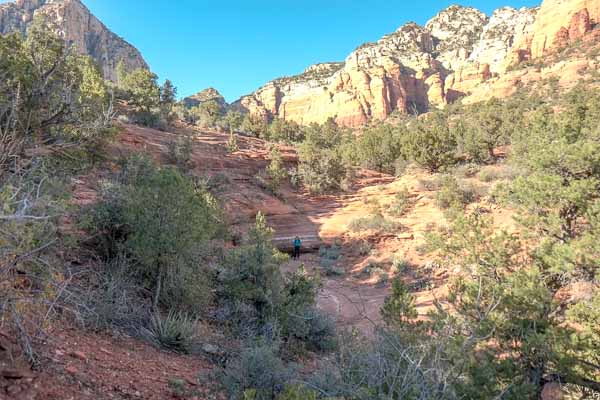 We discovered this route last year with Emma Brown Sock. The canyons surrounding Sedona are extremely well mapped, and so it a rare to find a secret canyon that can be navigated.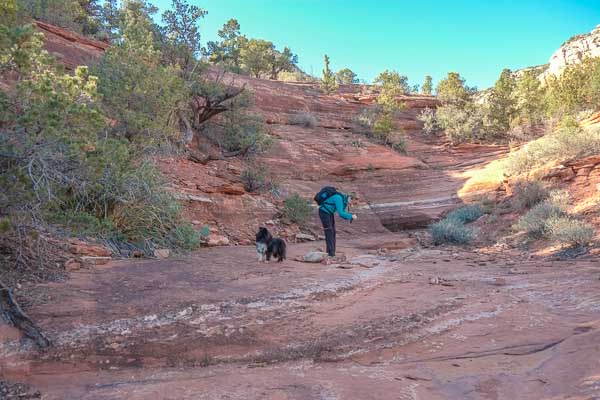 It's a little canyon, but it is spectacular.
Ellie navigates the ledges with barely a thought (or plan).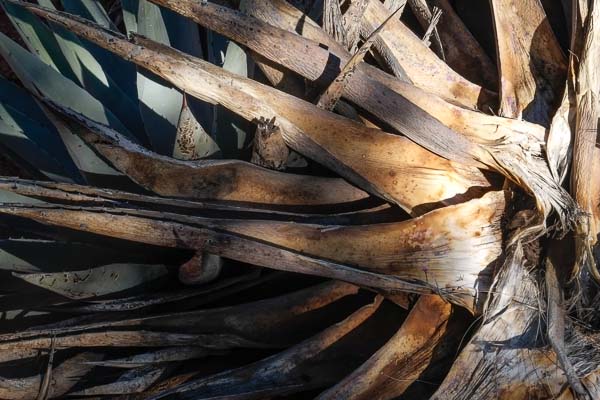 New life pops through end of life.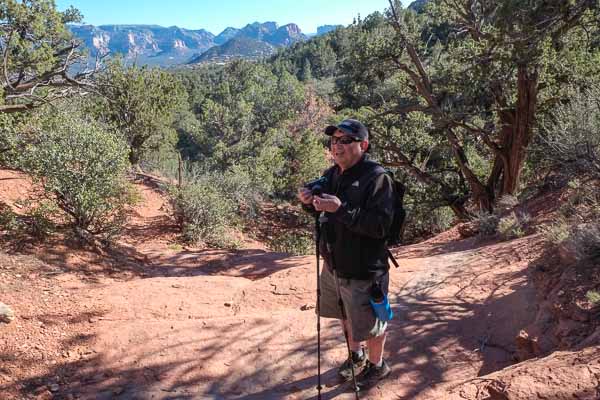 Good news! Russ has scrambled down the cactus laden forest and rejoined the hard rock canyon path.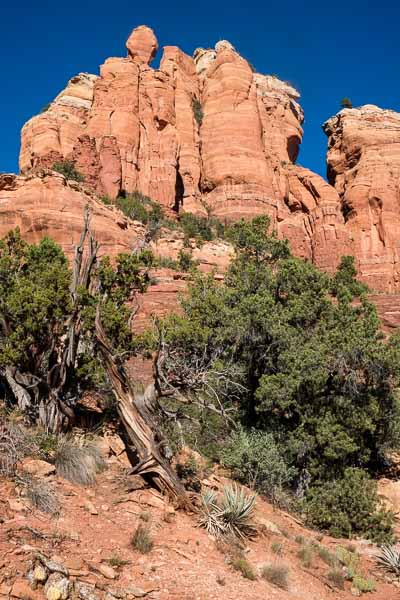 To be surrounded by these magnificant rock pillars is an all enveloping experience.

Secret canyon tops out on the ledges of the Coffee Pot.
The return path is rather easier along the ledges.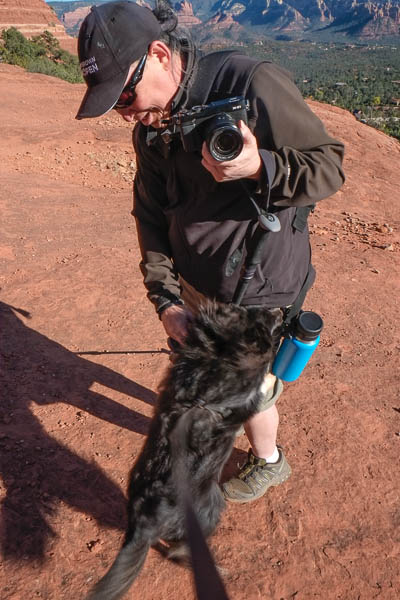 No Ella - Russ does not have the summit snacks in his pocket!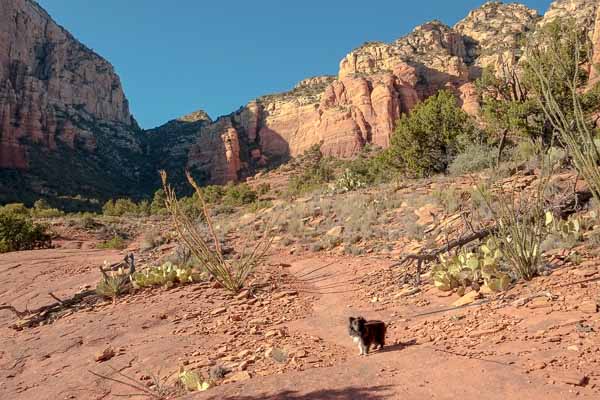 Puppy in the prickly pear patch.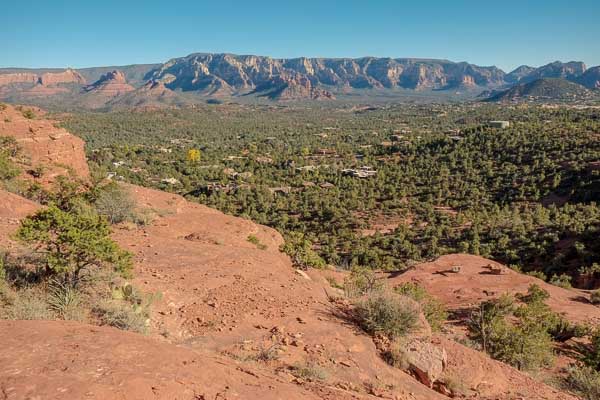 The high rent district stretches out far below.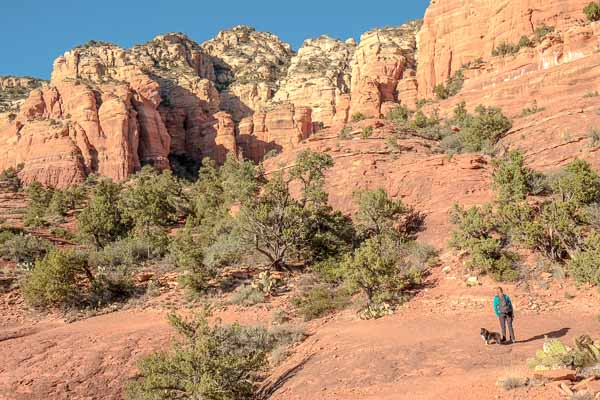 This route is nuthin' but red rocks.