Day 22 - Mescal | Deadman's Pass | Long Canyon
This is a new one for us. A giant cloud of dust looms on the horizon. It lingered a while - and eventually faded away over the course of the afternoon.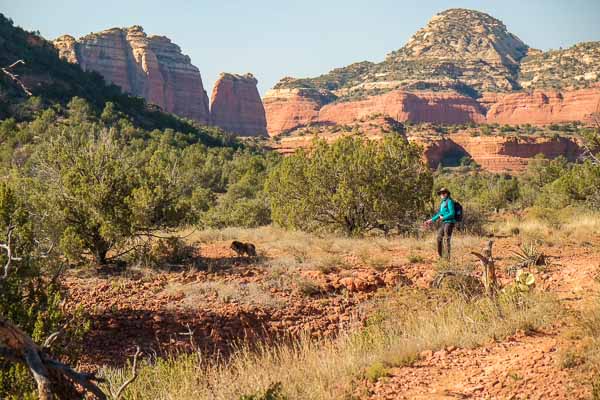 Off to the slickrock - it's a fairly long traverse across scrub to get there.
Agave fire.
Agave vortex.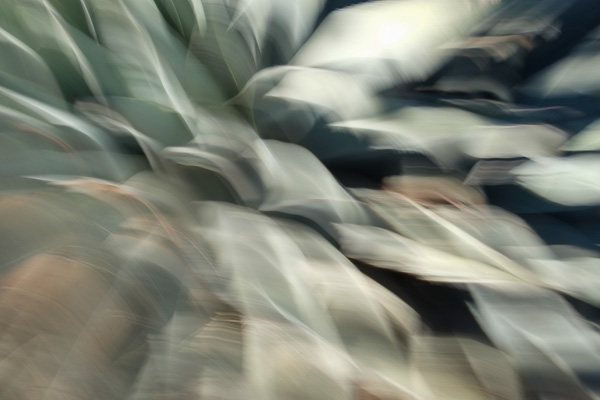 Agave flight.
It's uphill all the way, with increasingly amazing views.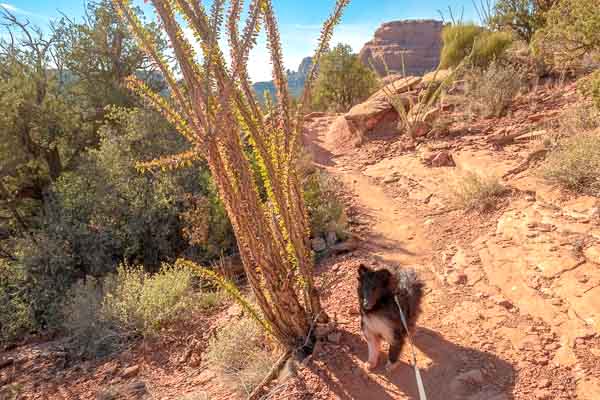 Ocatillos don't throw much shade.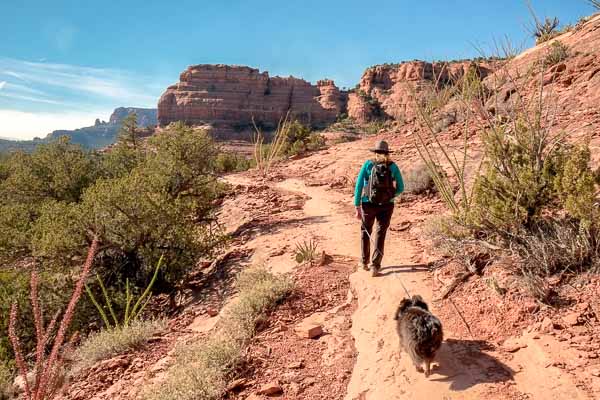 At last, out on rim rock.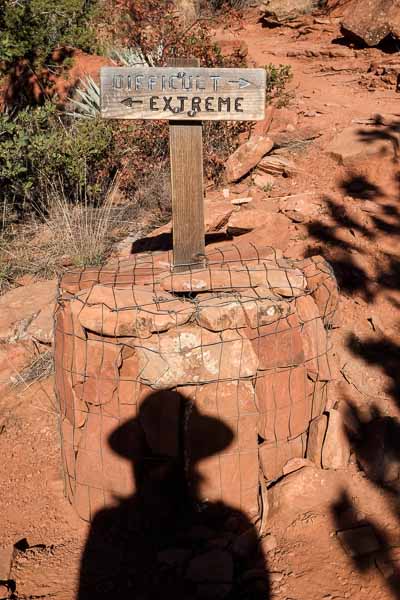 There are always choices to be made.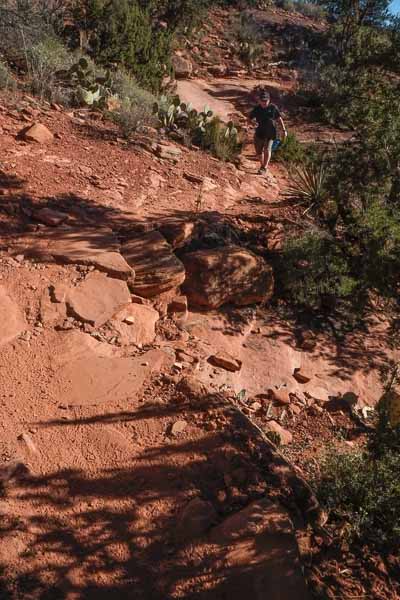 Russ makes it all look completely easy.
This prickly pear paddle is long past it's prime - but what an amazing display of the intricate network that allows survival in these harsh conditions.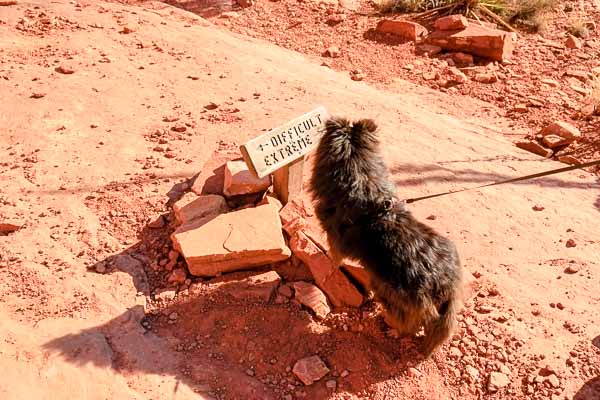 Ellie sizes up the next "extreme" section.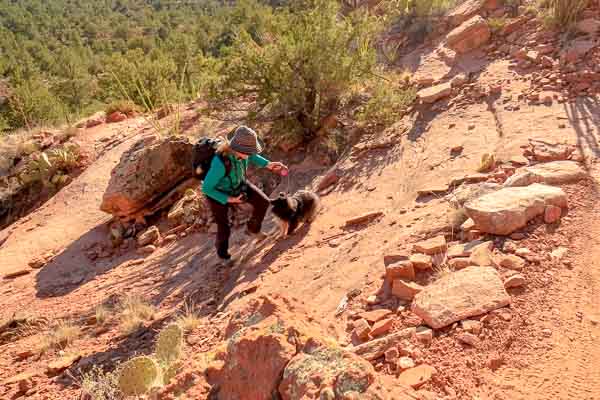 Extreme doesn't seem like much work at all for athletic little puppies.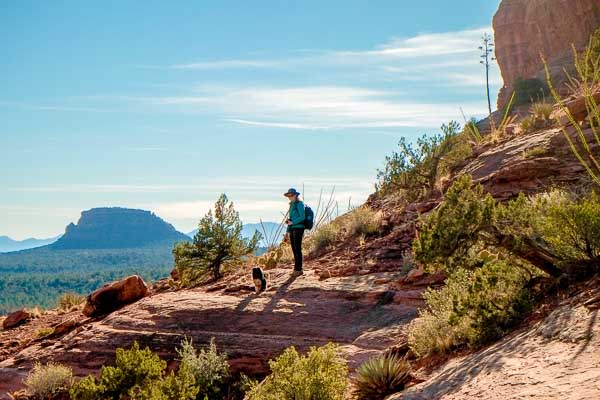 Until Extreme ends at a cliff. We can't figure out a safe way down, so we backtrack.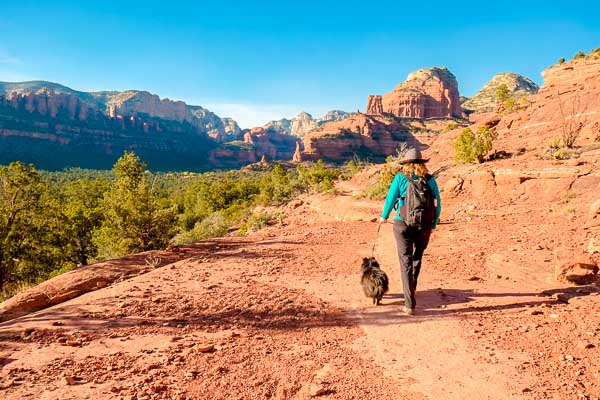 Onwards to the Boynton Vortex. We can already hear the chanting.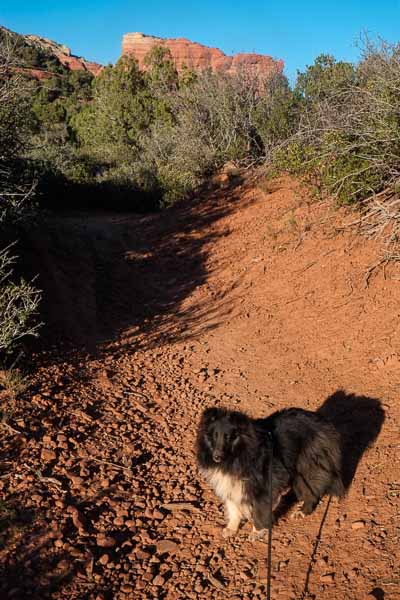 We bypass the chanting hordes at Boynton by taking the Deadman Pass.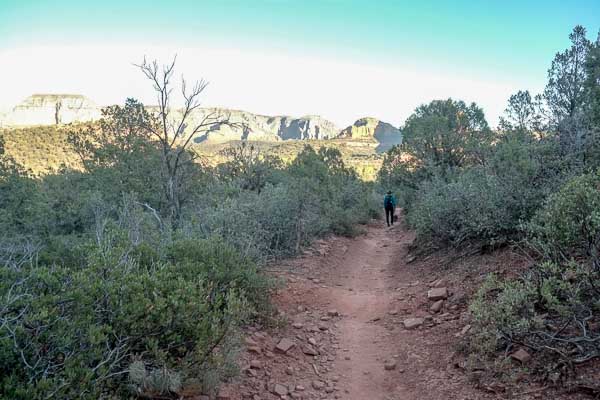 We aim to be off the trail by sunset, and it is a near thing.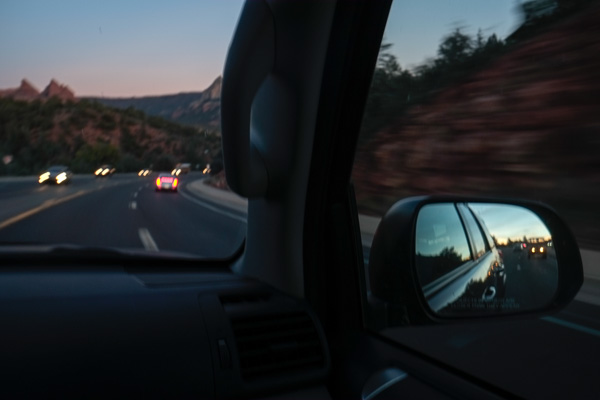 Trying to beat the darkness in.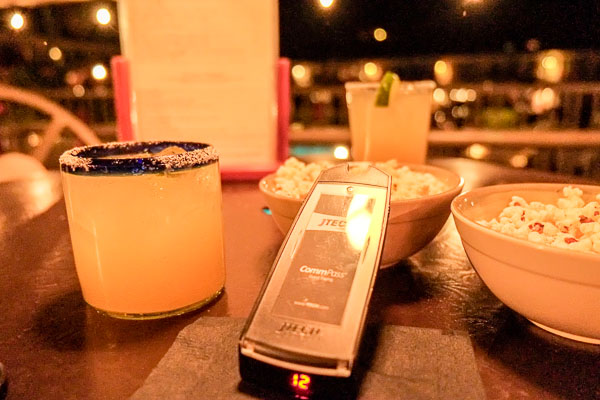 Our day's end reward is another visit to Elote, and the ensuing tense wait for the electronic buzzer to call us to dinner. The tension is (slightly) relieved with Margaritas and Elote popcorn.

The main dining room is buzzing.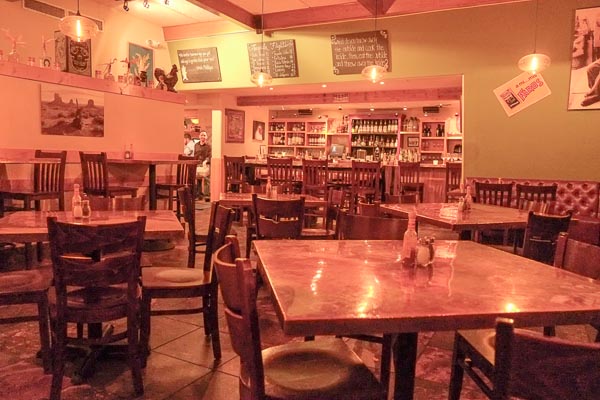 As always, the staff have to chase us out with pitchforks at the end of the evening.