Day 27 - Flagstaff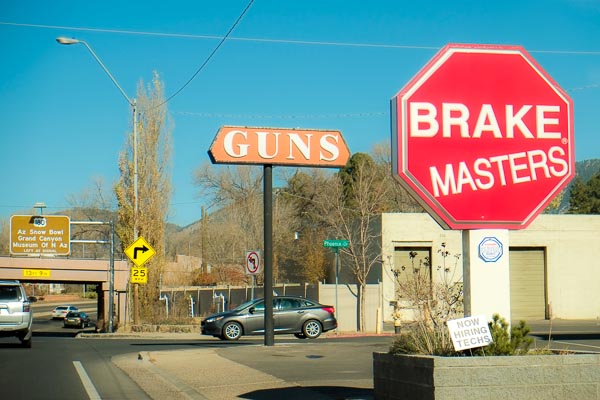 All of life's necessities on one corner.
Proper has moved - but we did stealthily track them down.
Trains constantly rumble right through downtown.
The cold-war era mind-control antennae can be put back into service at a moment's notice.
Ellie heeds the good advice.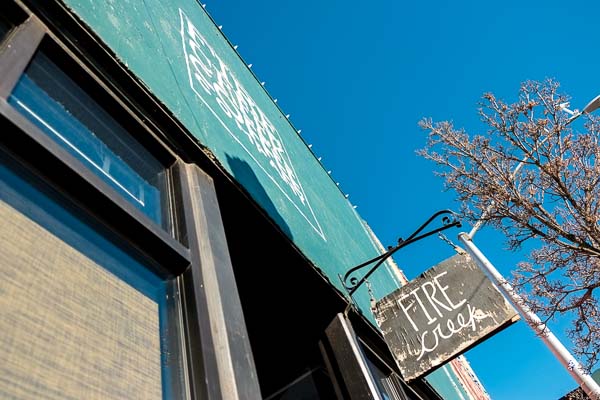 One of our two coffee stops in Flagstaff.
A wild little floral arrangement with a wabisabi feel.
Demonstrating the newest ski technology that can be commandeered by almost anyone.
Classic Flagstaff town features.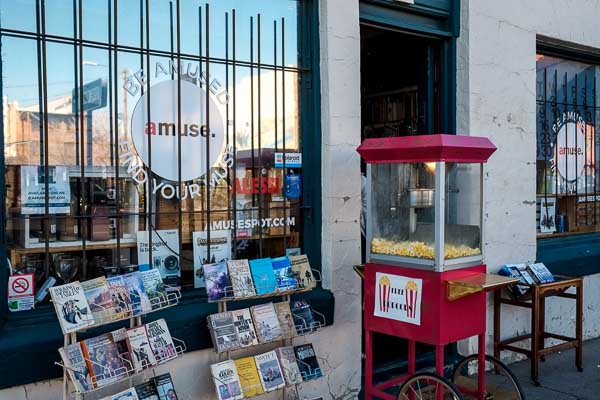 Always keep the muse amused.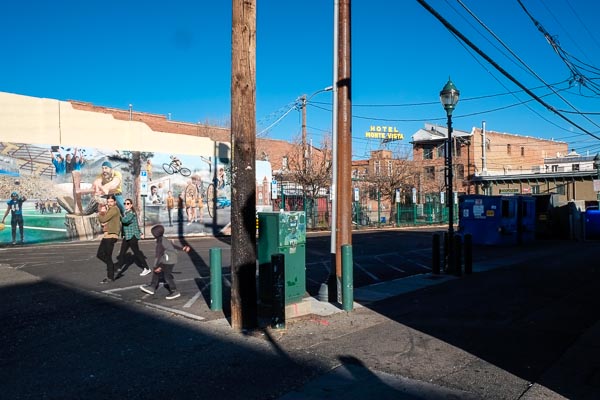 The sun is oh so warm - but the shade is cold. These folks are bundled up and scurrying.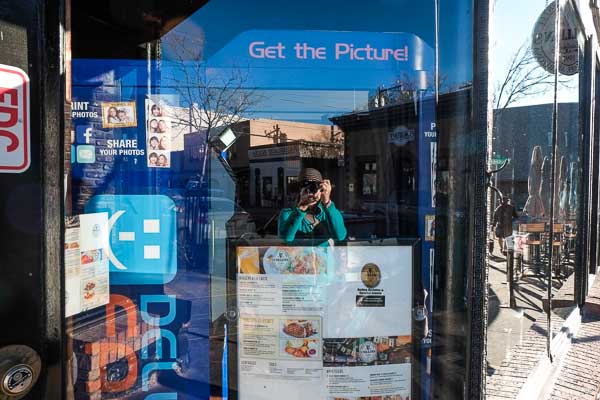 OK. Got it.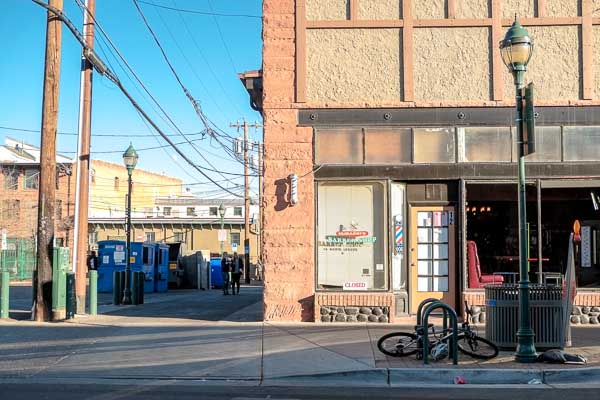 Late one Sunday afternoon.
No chance of not finding the Hotel Monte Vista.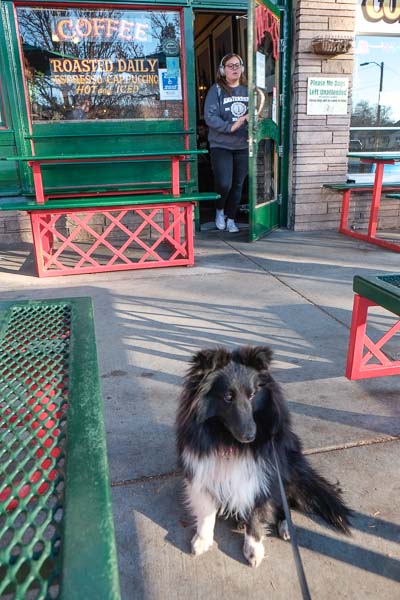 We had to take Ella to Macy's. She obviously wasn't as excited as we were. She's trying to figure out what this coffee thing is all about.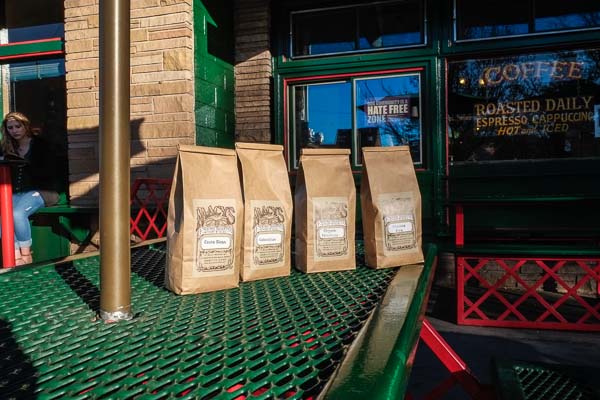 The haul.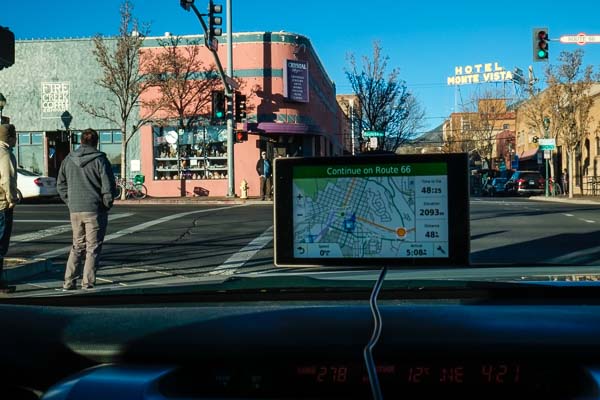 Can't go wrong when you stick to sixty six.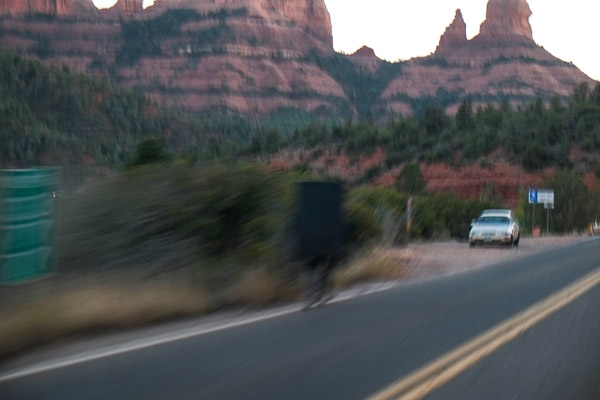 It's almost sunset en route back to Sedona. The vortexes rumble. This highway hiker attempts to shield him or herself from the forces to come. Don't know how that worked out.