Day 28 - Yavapai Vista | Hiline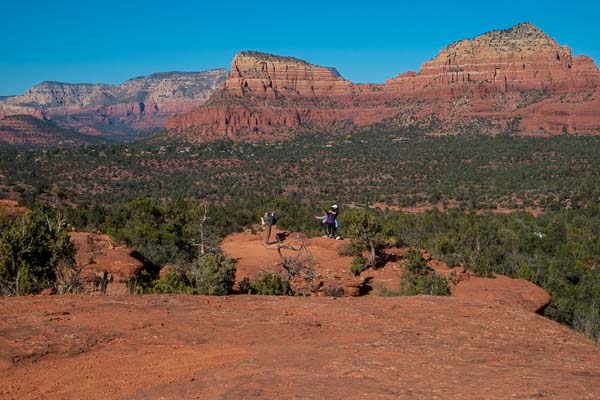 Tourists doing what tourists love to do.
Ellie finds room to run on the slickrock of Yavapai Vista.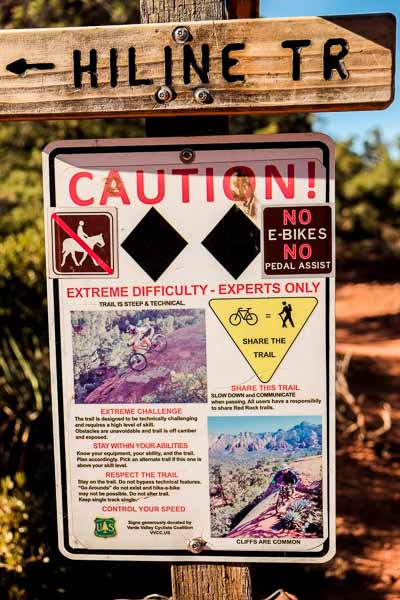 The Rules and Regulations. They want to make sure you understand the many gruesome ways to die on this trail, complete with pictures.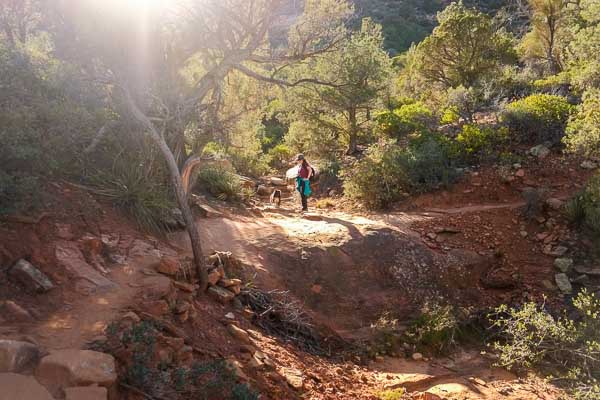 The run-in to Hiline is relative placid, before turning sharply up.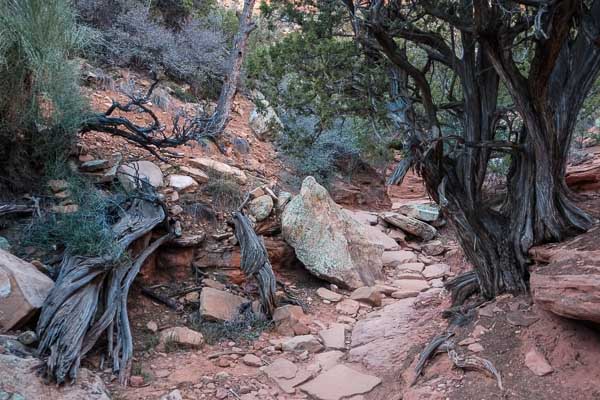 Gnarly trees and roots line the path.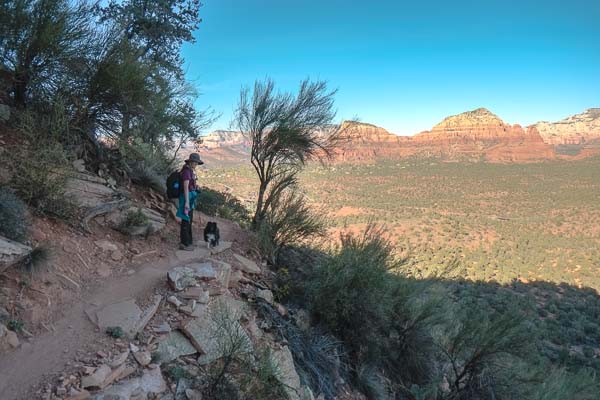 Most of the trail is high, narrow ledges. There is almost no room to pass.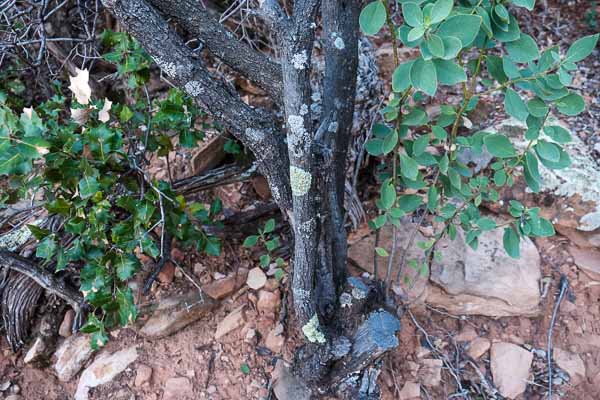 The little known spotted lichen tree.
Tiny barrel cacti are thriving despite their tough surrounds.
Kermit was here.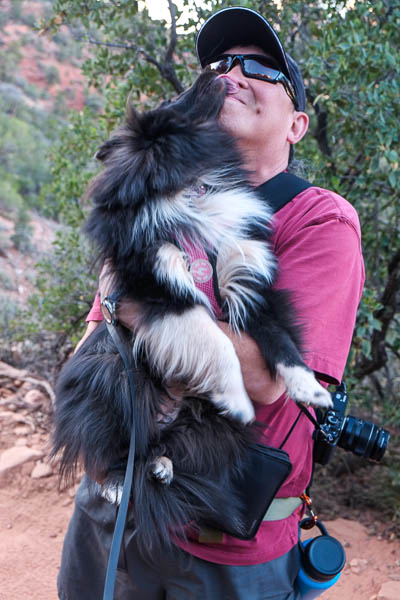 Russ and Ella enjoy a happy moment.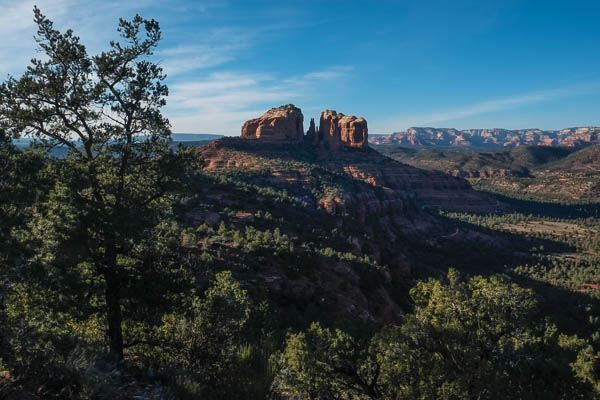 The Cathedral looks particularly majestic from the Hiline trail.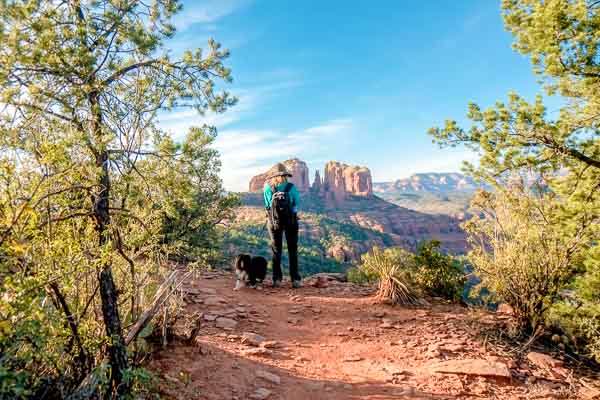 The first of many viewpoints overlooking Cathedral Rock.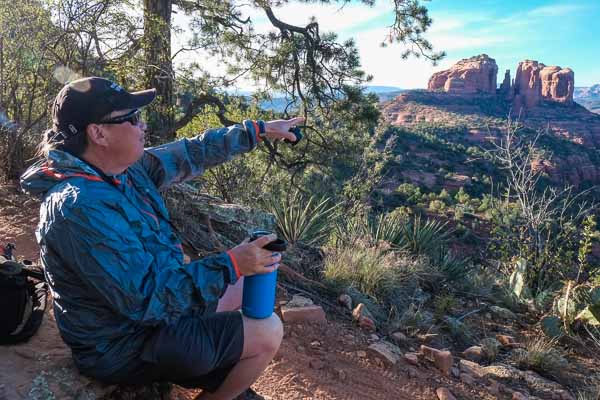 Russ excitedly points to the oncoming approach of a black helicopter. It has found us.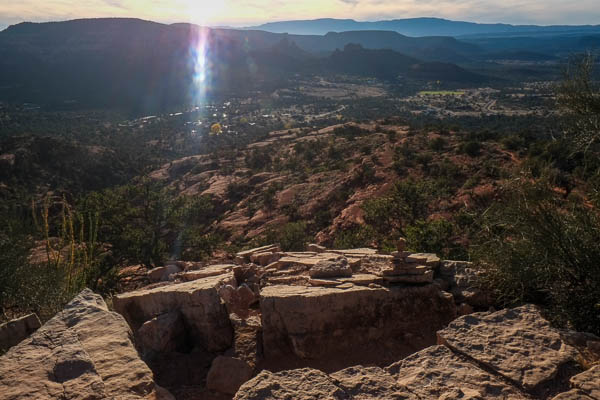 We quickly abandon our snack station and make the final push up and over the ridge. The Verde Valley awaits on the other side. Black helicopters don't like the Verde Valley.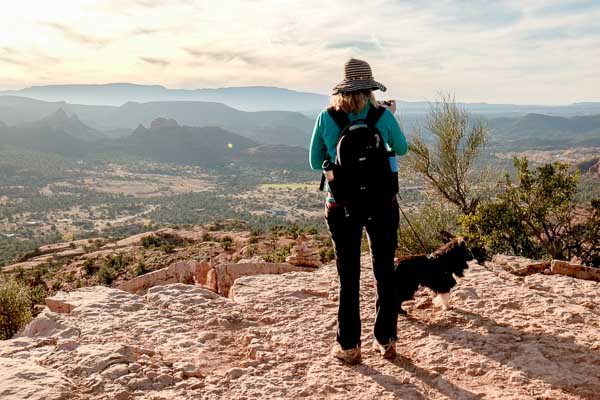 Our turnaround point - we came up the other side of Hiline a couple of days ago, and now we are looking down at the Verde Valley and the other trailhead far below.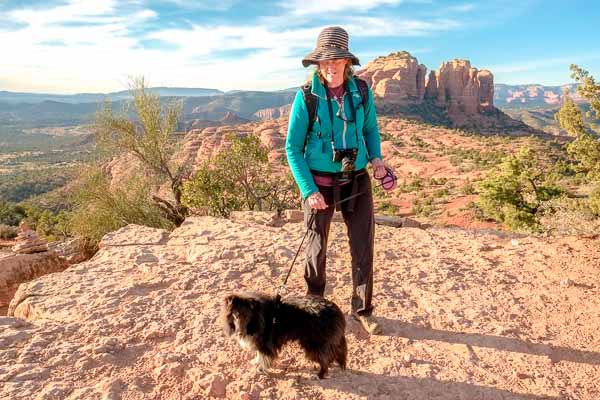 We linger as long as possible, but the fading light of day makes us turn for base camp.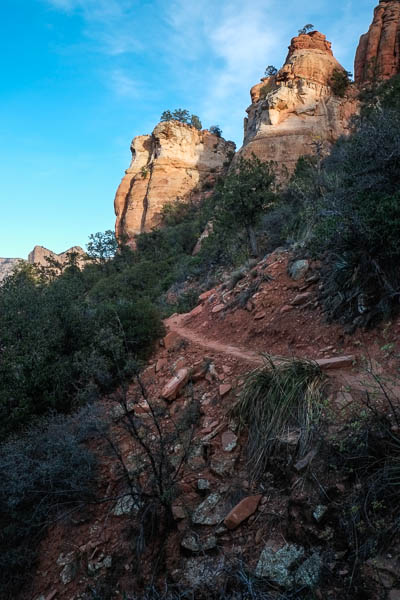 The rock formations and landscape are so crumbly.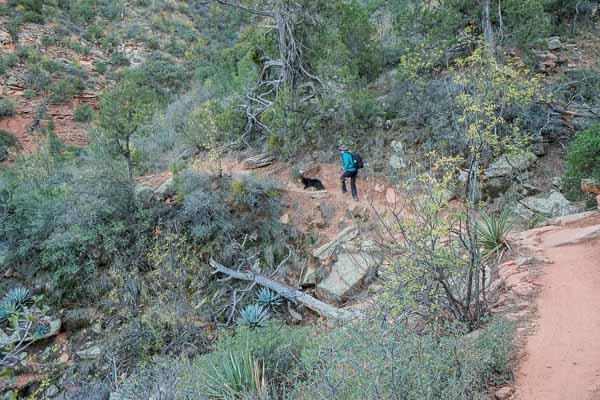 For some reason, descending the ledges seems to magnify the height of the drops. They weren't kidding about the many ways to die. This is a good place to be off before sunset.
Ella makes sure her boy is safely bringing up the rear.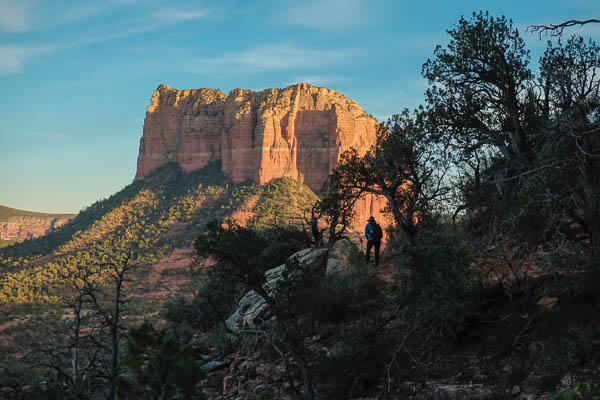 Wendy crests a point overlooking the Courthouse Butte.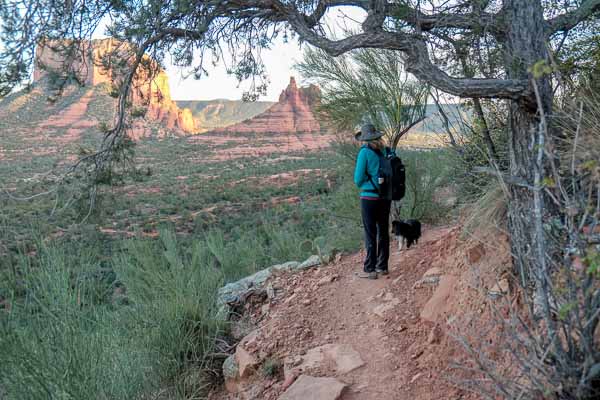 Once again, we are racing the alpenglow to the parking lot, but the views are too good to ignore.
moonrise.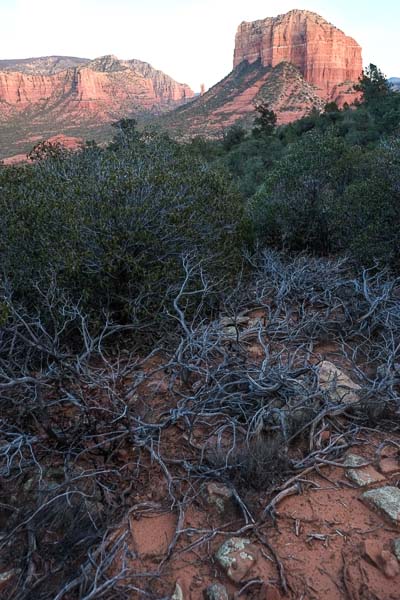 Fading light brings out the textures in the landscape.
Once safely back at Yavapai Vista, it's an easy jaunt to the parking lot. Ellie gets a playtime.