Day 36 - Doe Mountain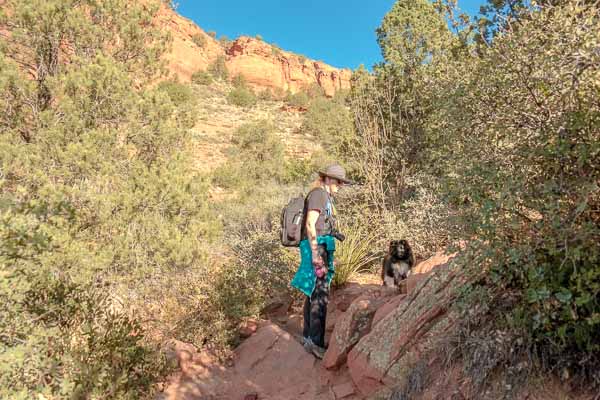 There is no run-in for Doe Mountain - the trail goes straight up from the parking lot.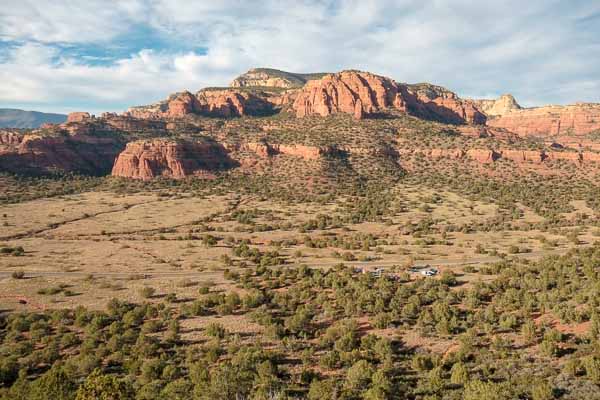 In not-very-many minutes, we look back to the parking lot, already far below. That's Bear Mountain from a few days ago in the background.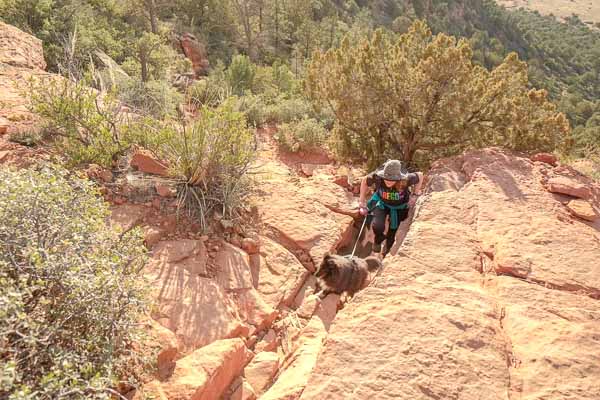 The final push to the summit is accomplished by scaling the infamous Hillary Notch, where dozens and dozens of ill-fated climbers have missed afternoon tea by taking this insane risk.
This is the Original Kodak Moment. Really.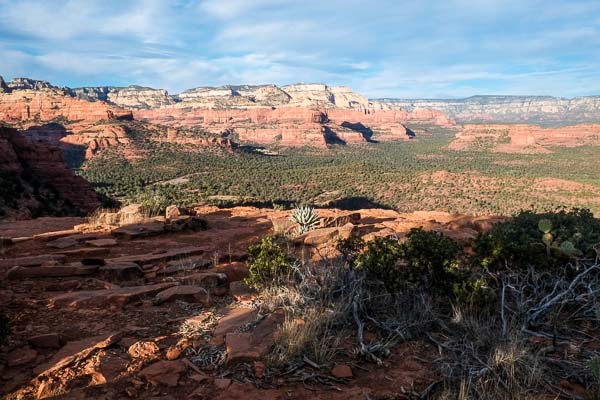 It could be debated that Doe is really not a mountain - but there is no debate that the mesa top offers spectacular 360 views.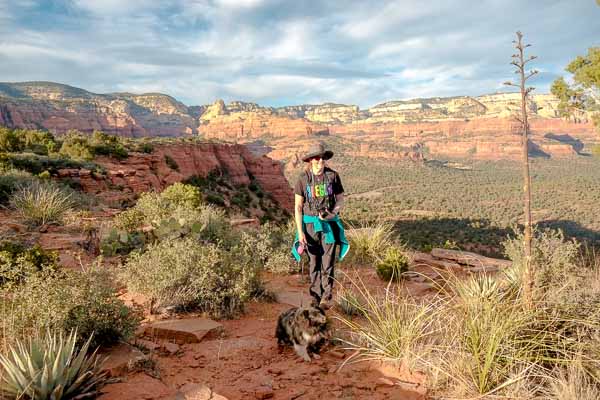 The top of Doe Mountain is a fairly large flat mesa, big enough that we can't see or hear any of the other folks we met on the ascent.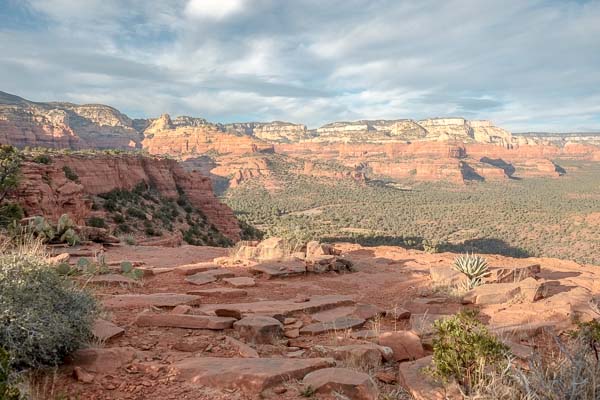 There are sheer drops everywhere.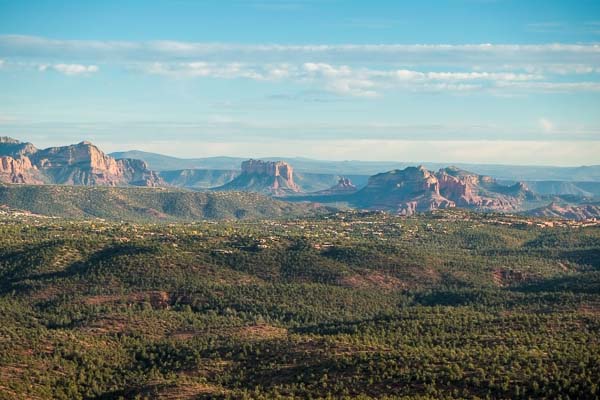 The view back to Sedona.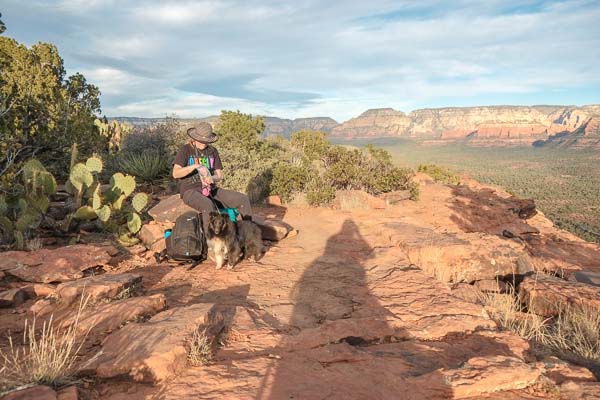 We find a nice place in the sun for a snack.
The desert gardens up here are lush and varied for plant matter.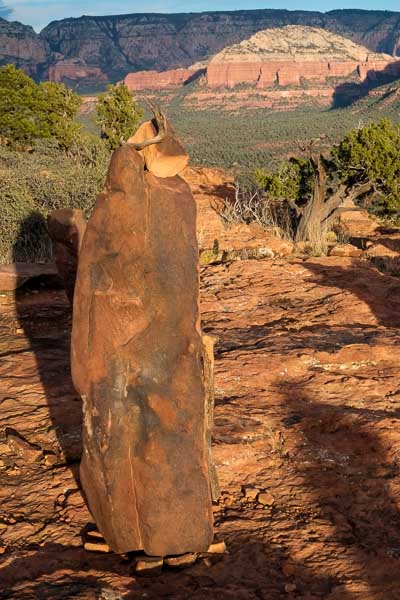 A little impromptu land art is an unexpected discovery.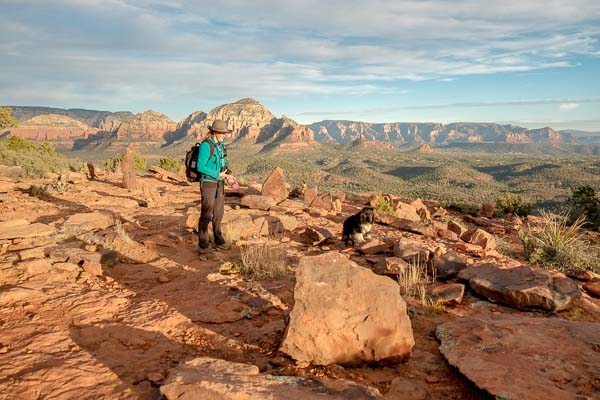 Ellie is amused by the World-Famous Mysterious Place of Upright Stones.
More views and gardens.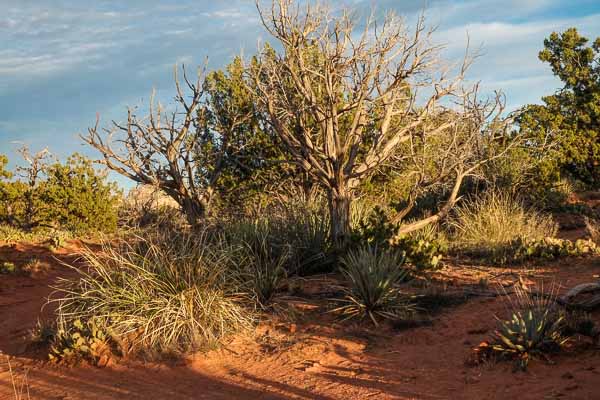 Seriously, a landscape architect couldn't do it any better.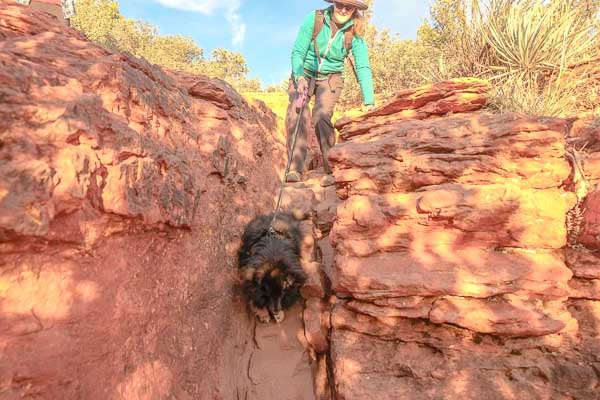 After a long linger on the summit, we brave the descent of the infamous Hillary Notch.