Day 41 - Palm Desert to Paso Robles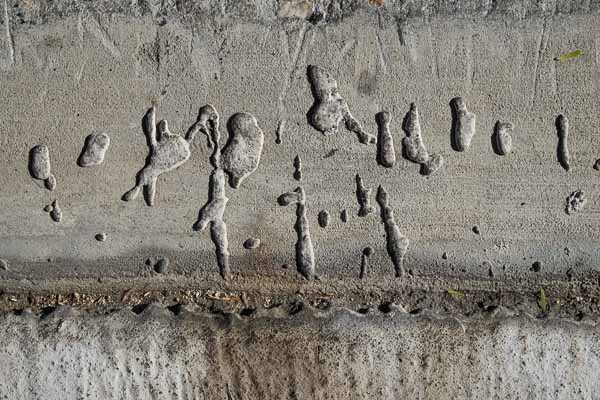 First thing we see this morning in the hotel parking lot in Palm Desert. The Martians are here - and trying to communicate.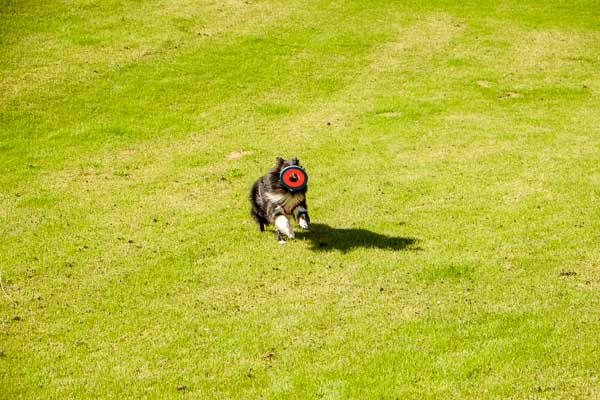 Ellie kicks off her day with a game of chasedisc at the best dog area of any hotel we have ever seen. I have no idea how she can run like that.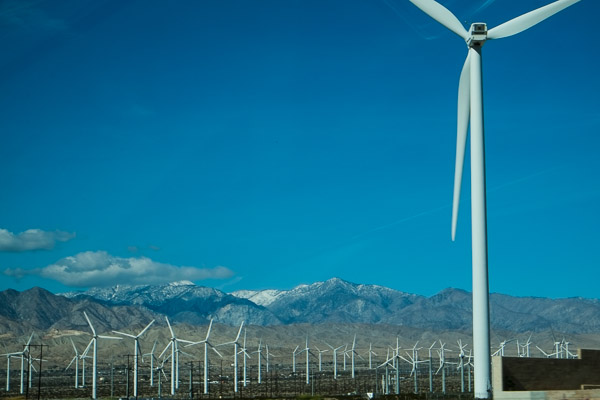 Snow in the San Bernadinos! Foreground windfarm.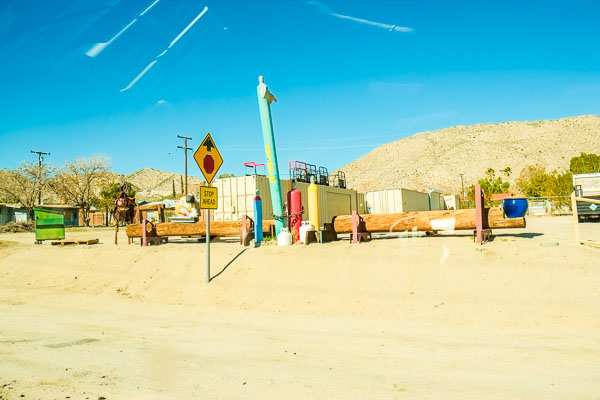 Turn down any sidestreet in Yucca Valley, and the nondescript strip malls give way to eccentric lunacy.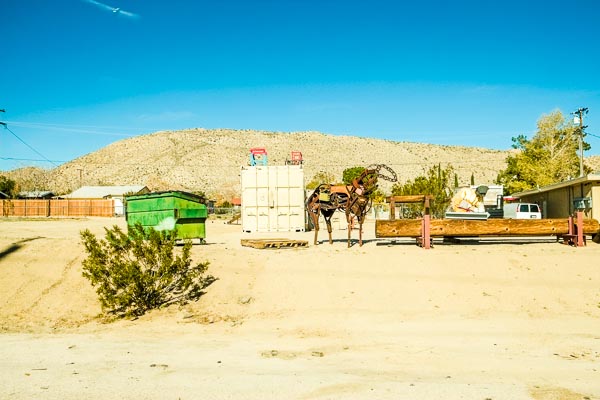 Art is everything. And everything is art.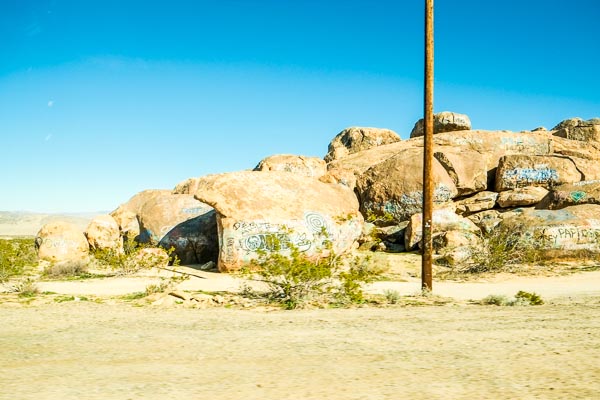 More paleolithic painting is to be seen near Victorville.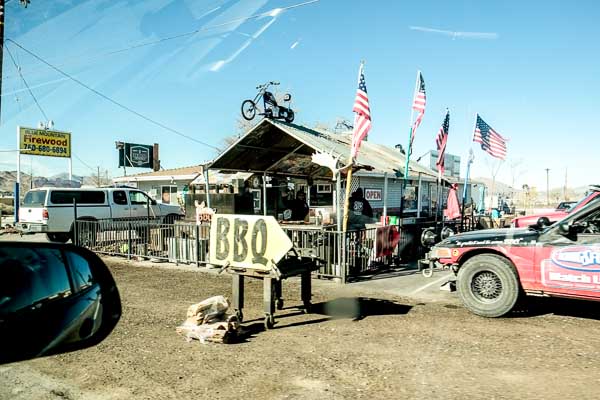 'Nuff said.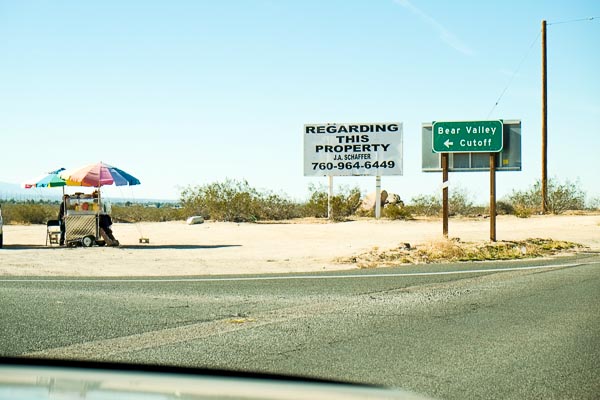 The latest in desert business models: realtor and drink cart.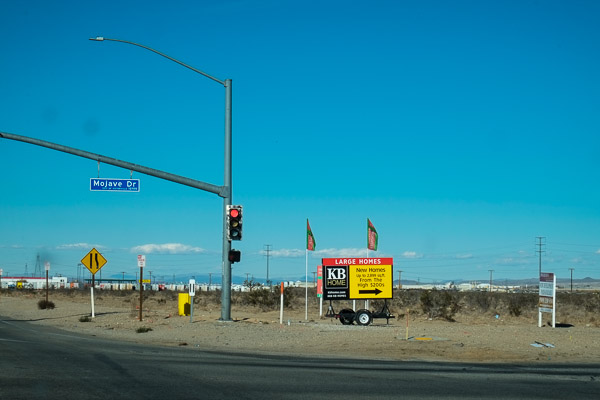 OK. So as we drive through Hesperia and Victorville, we start to wonder, "Why are there so many new sub divs being developed? What do people actually do here? There's nothin, but restaurants and shopping malls. Hmmmmm.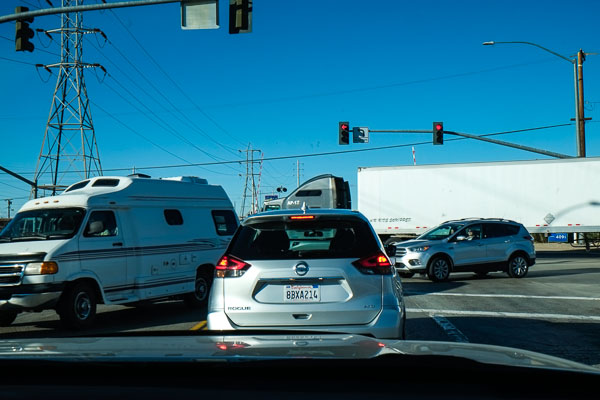 As usual, it's traffic chaos at Kramer Junction East of Boron. But they're developing infrastructure for huge new roads and overpasses. So what's going on here?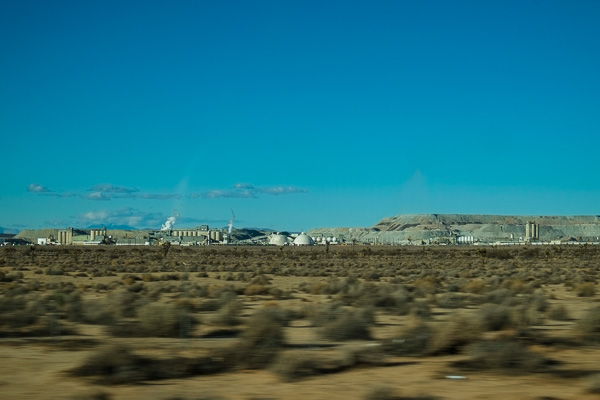 Now it's all coming clear as we spot this enormous industrial complex near Boron. As usual the government has been cooking up a secret projects division and desperatly trying to keep it all under wraps. But they need many folks to build and staff the supporting services. The secret is now out - they can't hide this stuff forever. This is what the Martians have been trying to tell us. It is of concern to our extra terrestrial friends too.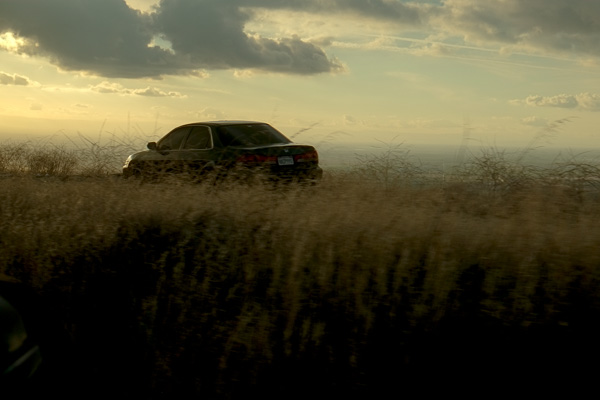 The locals like to come up the east edge of the central valley for the sunset.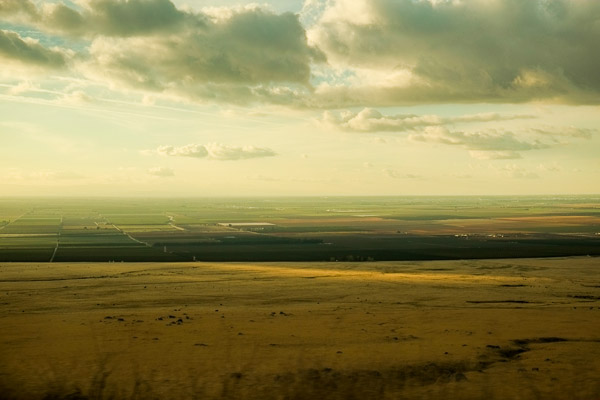 Our first view of California's vast central valley and foodie district.
A pit stop in the little town of Arvin.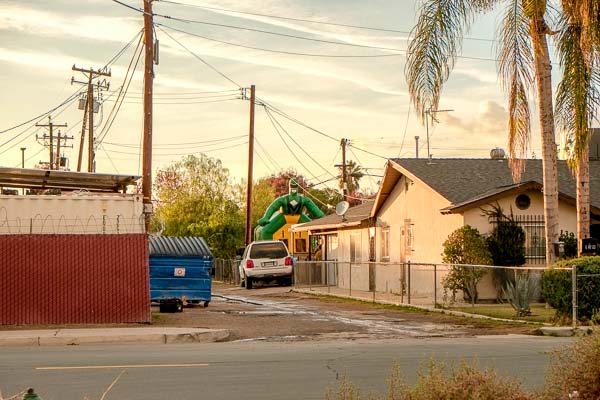 The Green Mantis continues to keep the peace in Arvin. There is no crime here.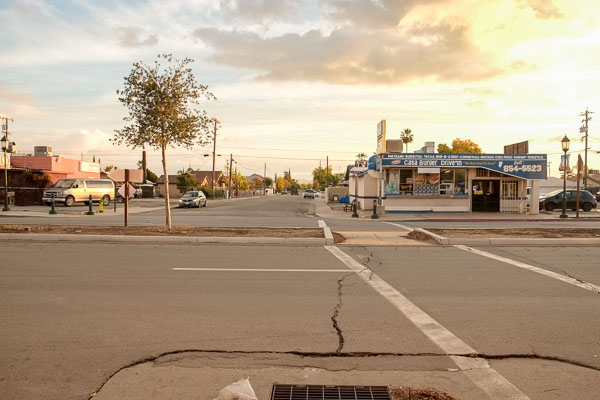 Arvin is not a rich town, but the main street is lined with restaurants, and they smell good!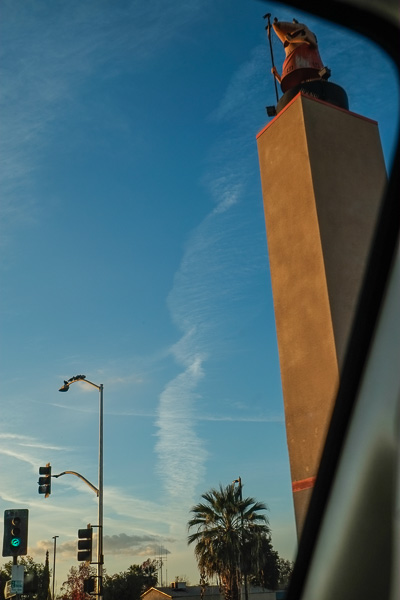 Always revere the pizza Gods.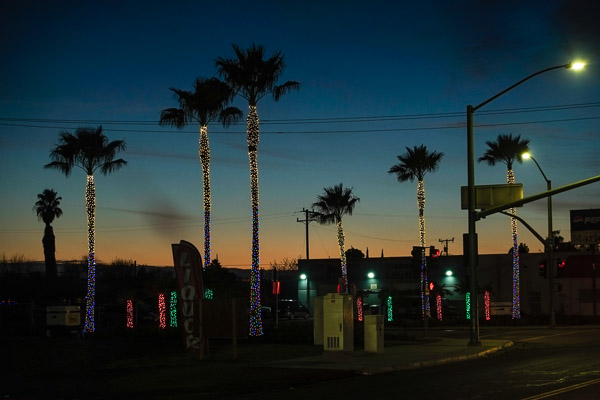 As we turn off a short sprint up I-5 onto Hwy 42 towards Paso we are greeted by a delightful display of lit Palms.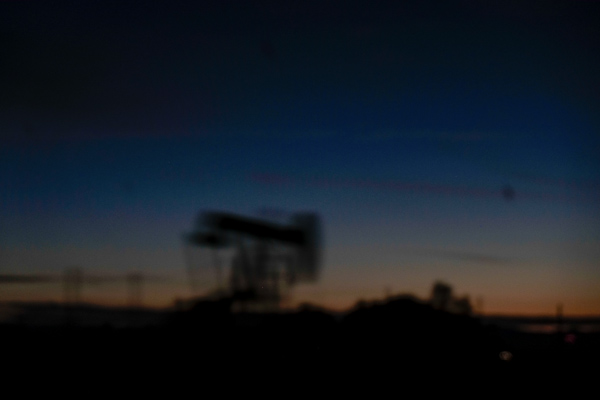 Followed by a delightful display of oil rigs hard at work.