Day 46 - Brookings to Yachats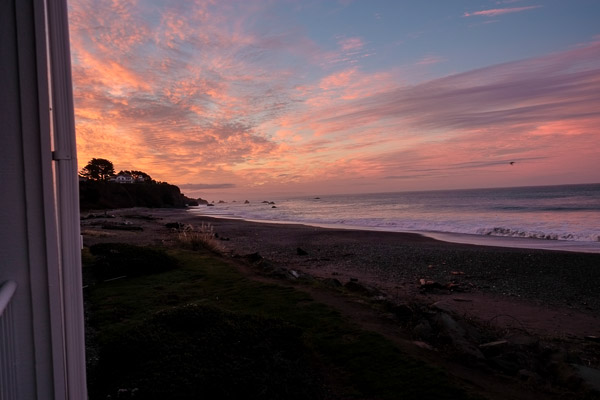 Red sails in the morning...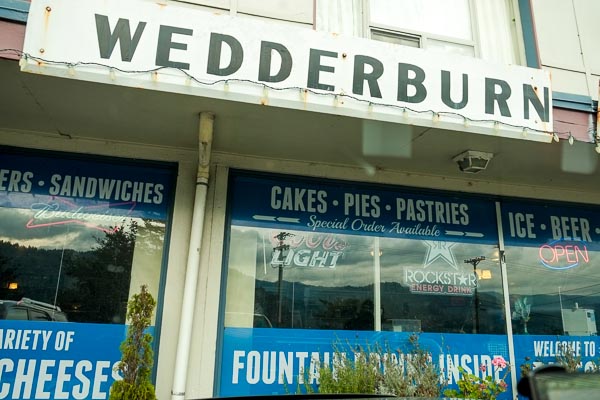 The operative word in all of this is "pies". This is another coastal secret.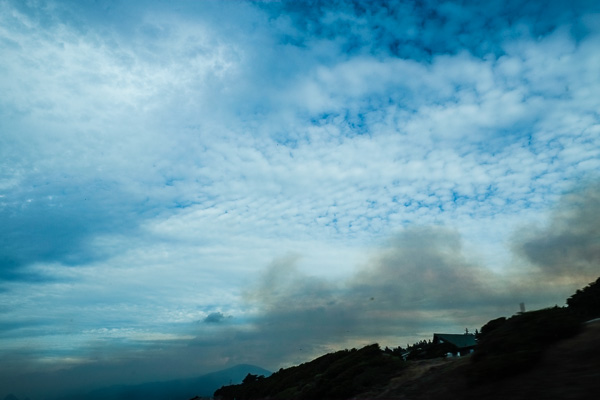 We suddenly drive into an extensive area of yucky brown smoke. We smell it all the way to Port Orford. Never did figure out what the cause was.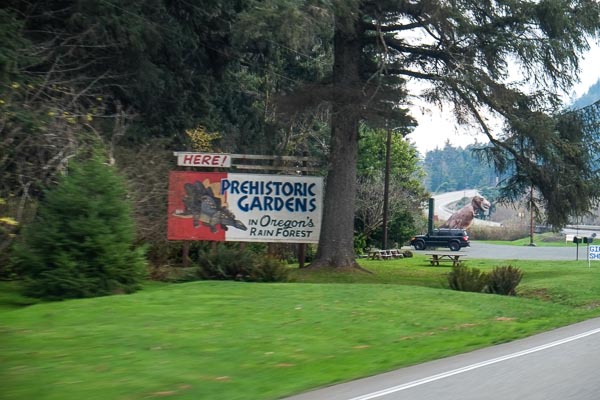 Oregon does not want to be outdone by the blurriness that is northern California.
The sleepy, sleepy port of Orford.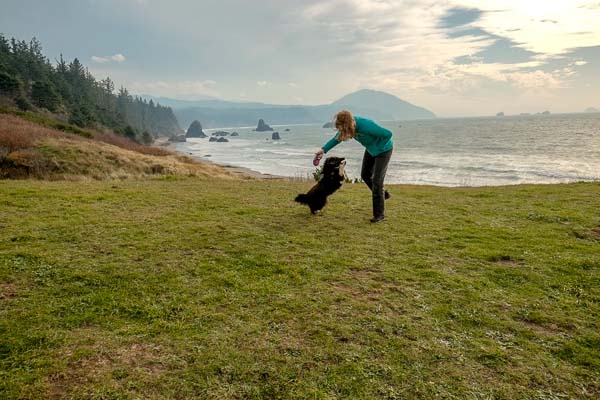 This is sheltic ballroom.
The top-secret test lab for Uber's self-driving Bikeshare.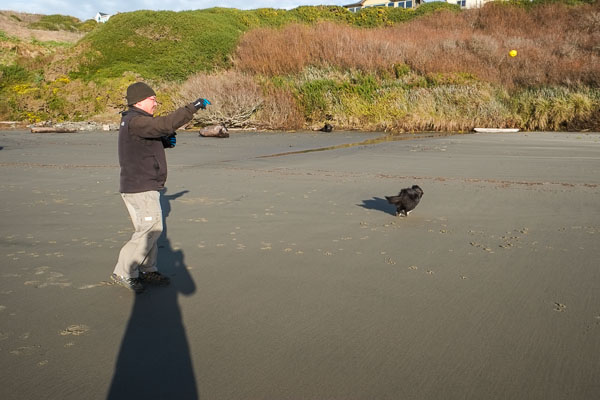 And so it begins. First off leash beach time - at Bandon. I'm sure Emma is looking down upon us.
Ella's pouncy pounce.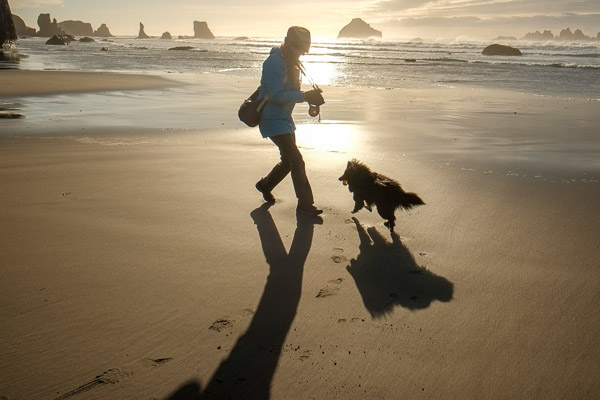 More sheltic ballroom.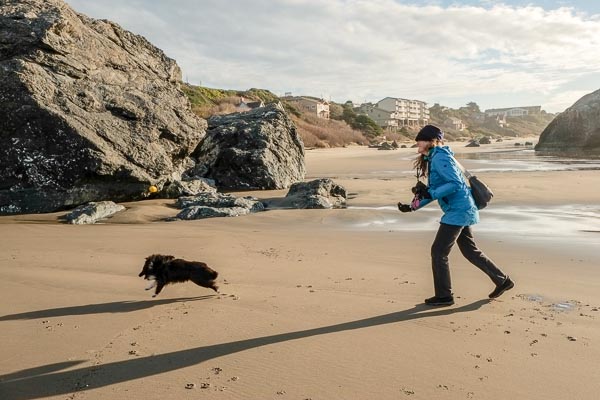 More pouncy pounce.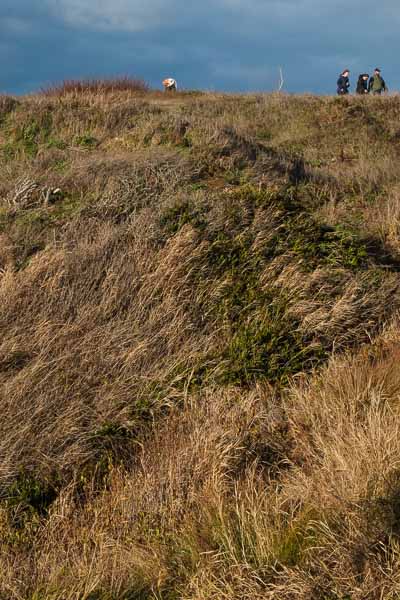 These beach goers have no idea - they are under surveillance by Angry Puffin.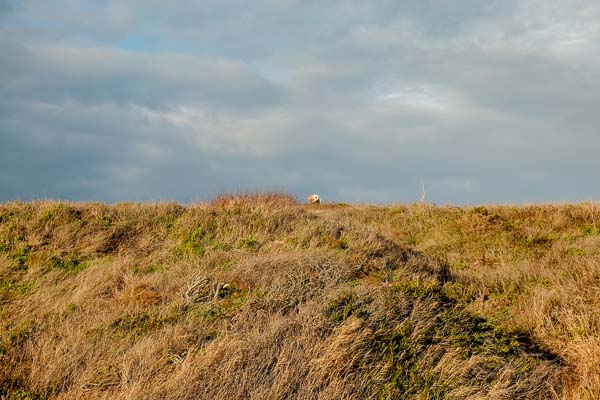 The Angry Puffin angrily surveys its domain.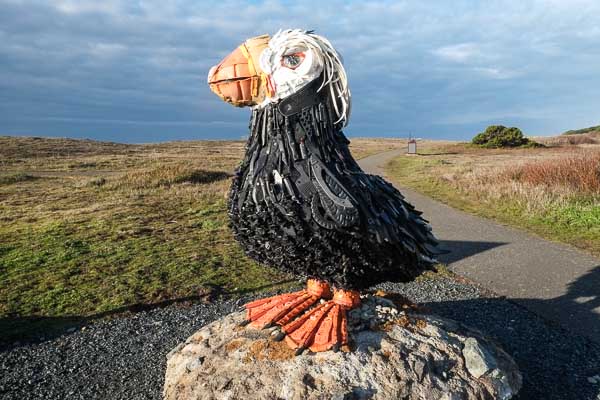 I own this. Yes - all of it.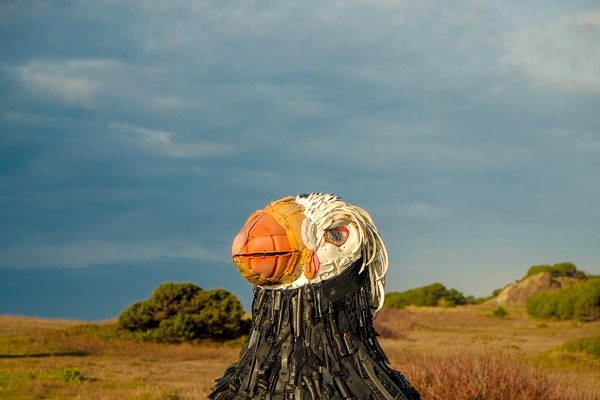 The Angry Puffin angrily declines an interview.