Day 53 - Yachats to Cannon Beach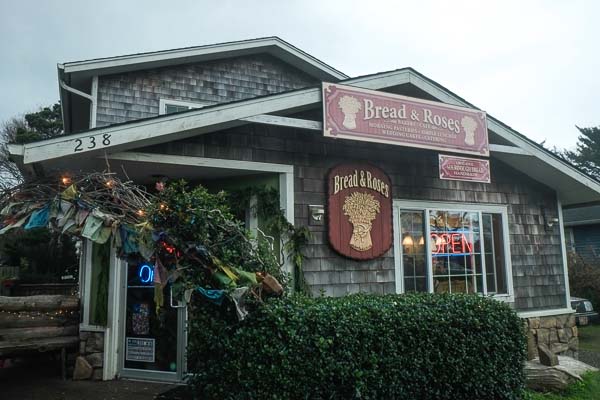 There is serious Coastal Foraging to be done today. We start with pastries at Yachats one and only Bread and Roses.
It's usually pretty windy on this coast - so when these lights flash - you know there's some serious action ahead.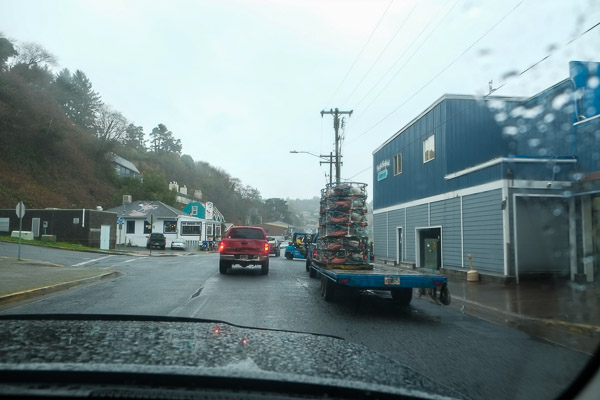 They've just declared crab season open in Newport, and the pots are instantaneously on the move.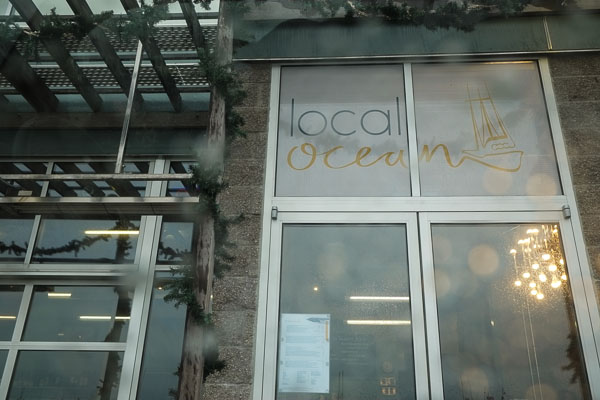 More foraging.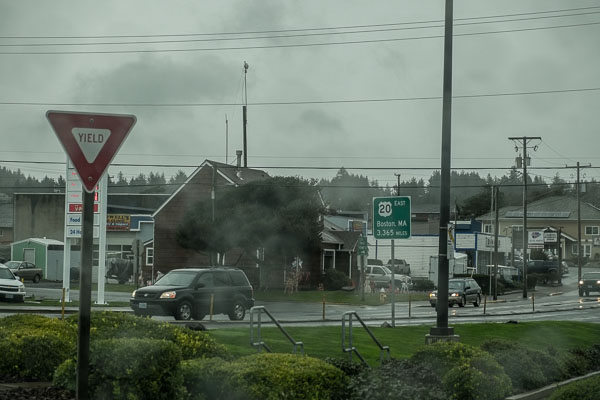 One wrong turn and we're going to be in Boston.
Depoe Bay has the Full Gale warning up.
Santa's watching in Lincoln City. Better be nice!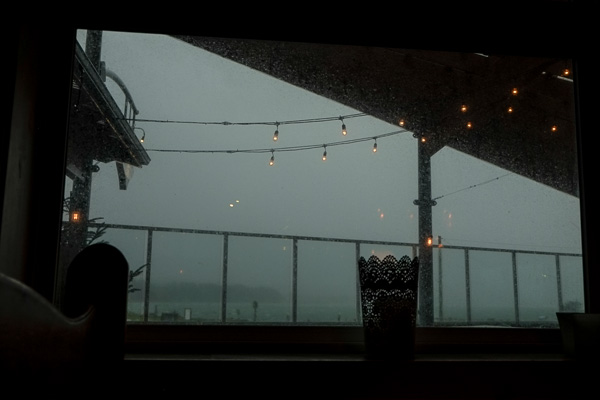 Outside the Schooner in Netarts, full gale.
Inside the Schooner in Netarts, full lunch.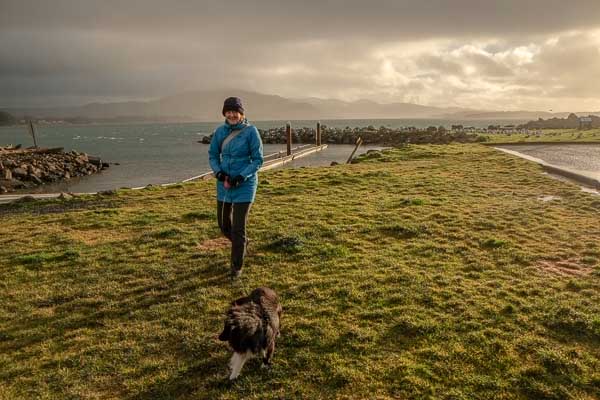 Right after lunch, the gale ends, and the sun shines. For about 1 minute.
Netarts nicest ride.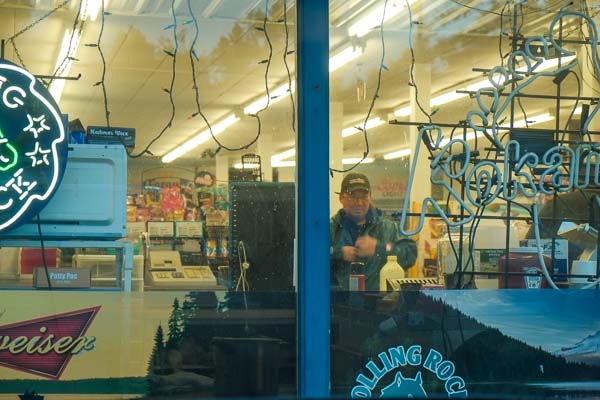 Russ scores some Bennet's milk at the Bayside Market. The most delicious milk you will ever taste.