Day 14 - Waldport to Seaside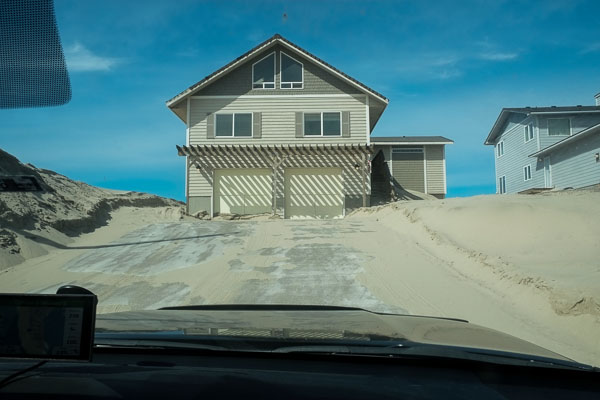 The sun shines brightly and the driveway is clear at our Sand Castle - just as we leave for Seaside.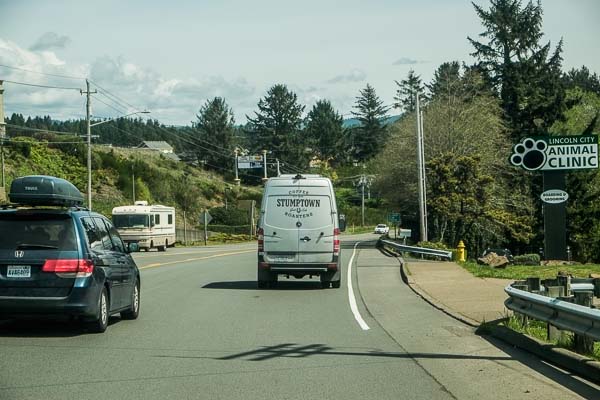 Our truck's autonomous coffee following technology again works flawlessly.
We again engineer a drive to land at the Schooner in Netarts for lunch.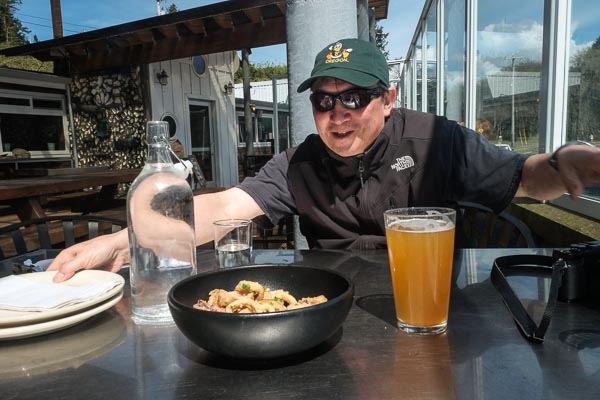 Russ is eager to get at that calamari again. We ordered it last time - and just had to do it again.
Remember the name - it's out of the way - but well worth the side trip.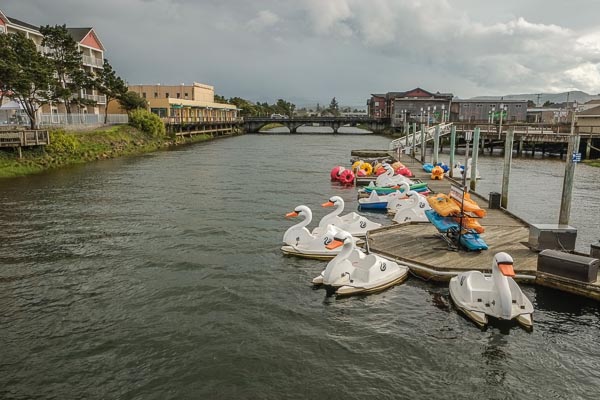 The hydro-swan fleet is ready for a summer of racing.
Seaside is ready for summer. It will come soon - we think.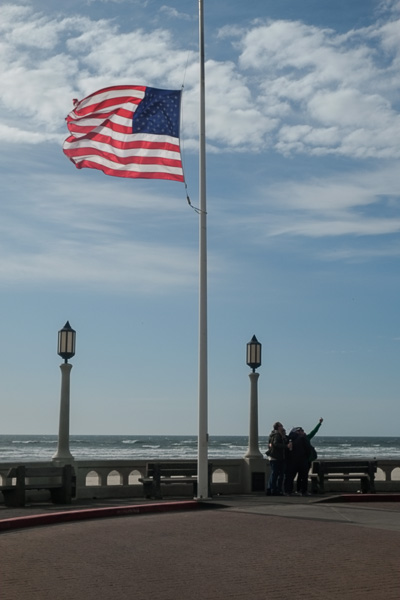 An American tale.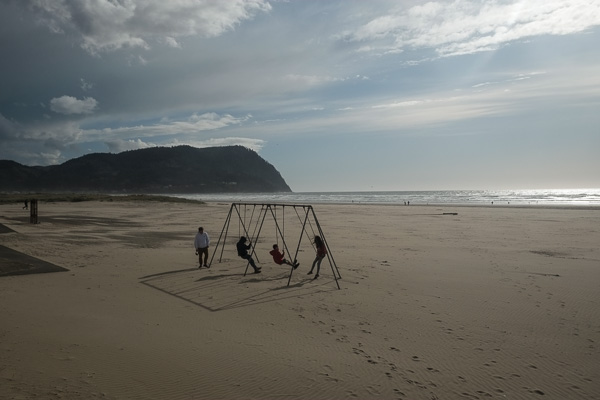 You're never too old to be a swinger.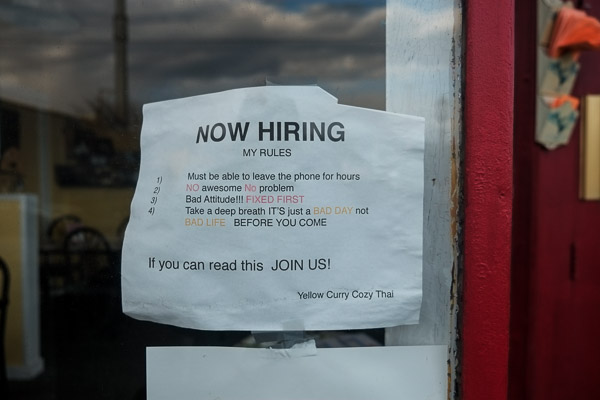 A sadly revealing comment on contemporary behaviour.