Day 15 - Ecola State Park, Seaside
The Other Bench at the End of the Universe. It also needs a little maintenance.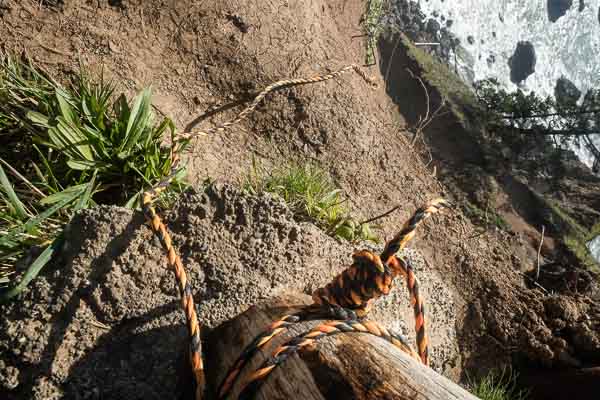 Nope - we weren't tempted to try this one.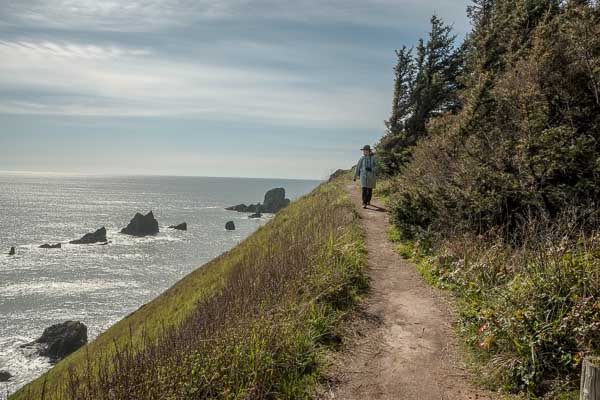 Wendy strolls the high sea cliffs.
It took them 15 days, but the Black Helicopters have found us again.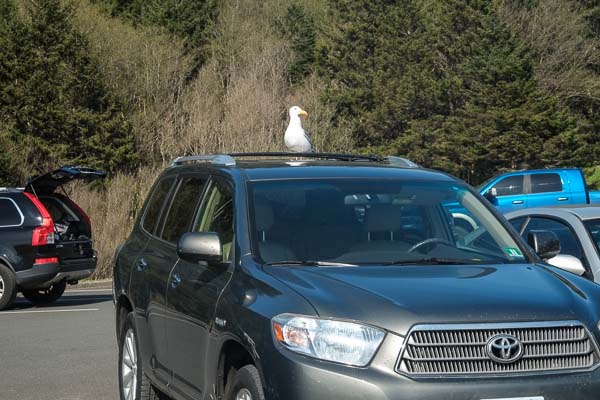 I have news for whoever thinks they own this car. They don't any more.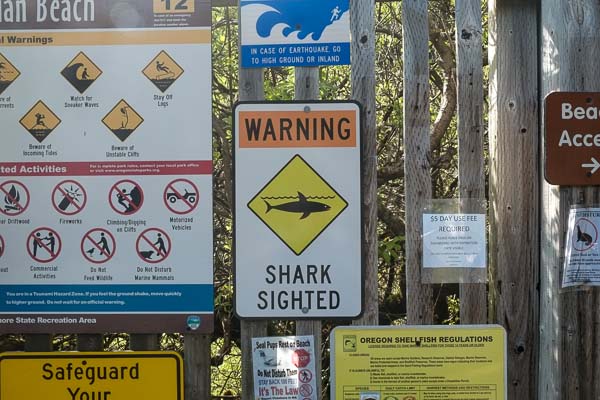 A novelty in the rules and regs ongoing saga.
Seaside beckons - a place to stay - things to do - disounts to be had. And the best colours.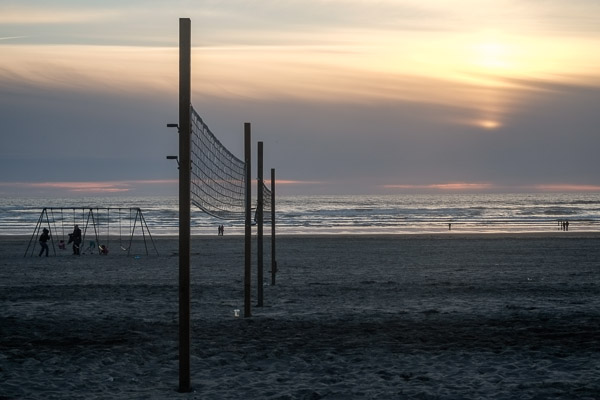 The beach is active tonight. But no one is playing volleyball yet.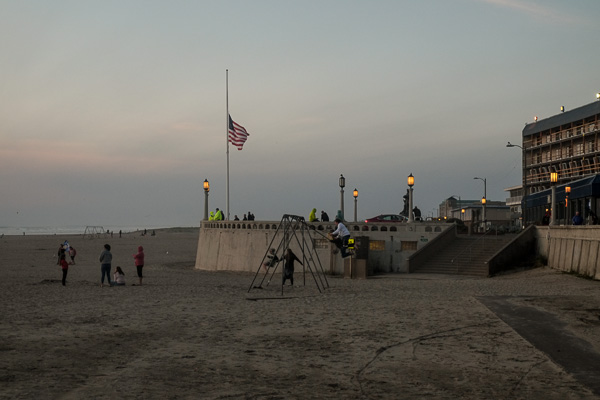 The rotunda crowd gathers for sunset. We think the half mast flag is for Barbara Bush.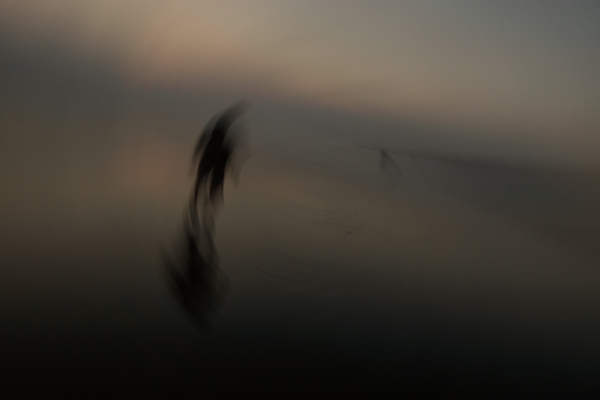 Suddenly the PNW vortexes kick up again - we hope it's not a tsunami warning.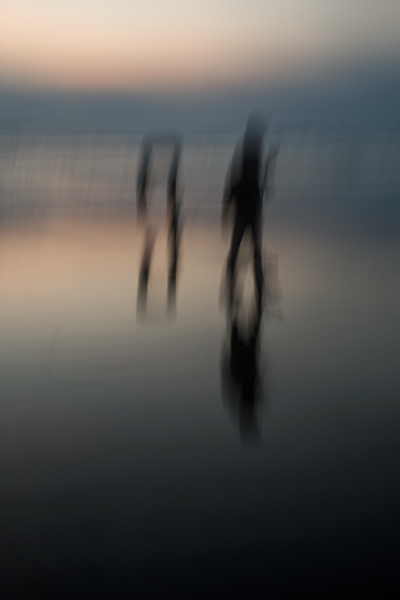 Beach encounter. It is mysterious. Russ goes to have a closer look.
We have positively identified this as a snorkel from a North Korean submarine, sent to find out how the degenerate running dogs of capitalism spend their time at the beach.
The Rivertide Suites, our home in Seaside.