Day 18 - Vernon to Vancouver with new puppy!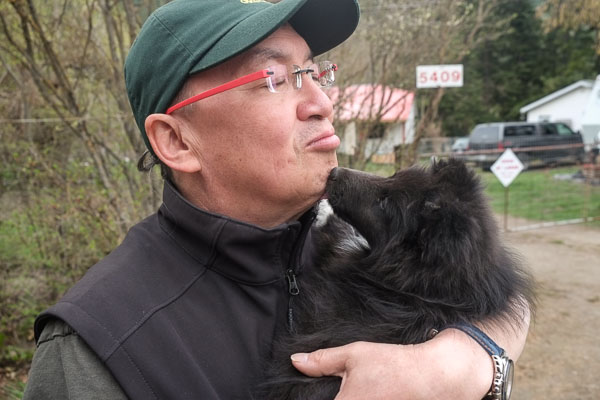 Russ and puppy in front of her 1st home. Bye bye Falkland - hello Vancouver!
Crossing the Thompson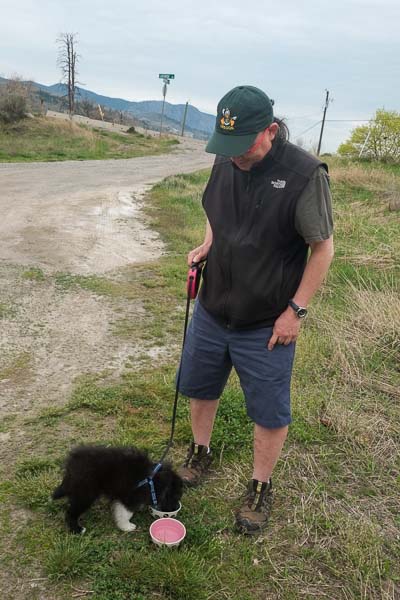 We cross the Thompson to find a quiet spot for the first sopa al fresco.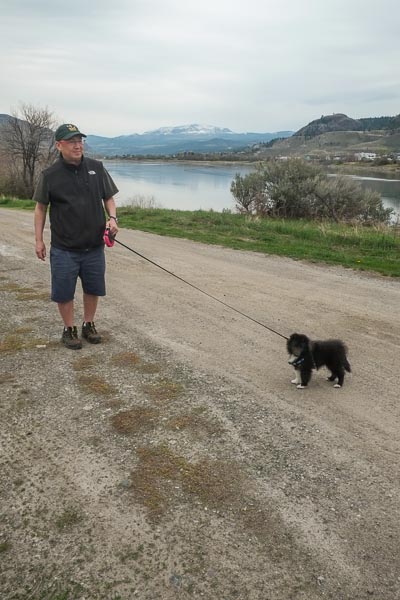 Puppy takes to her harness with amazing ease.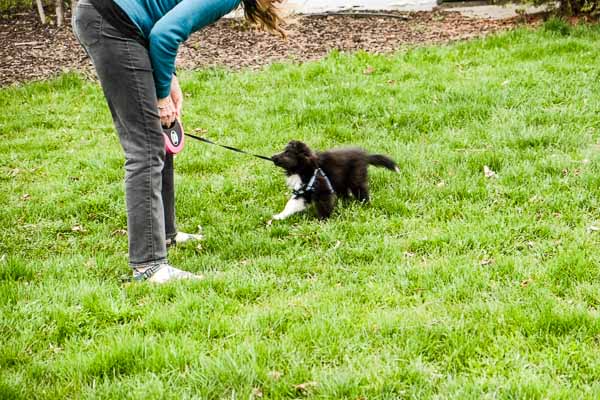 A first playtime.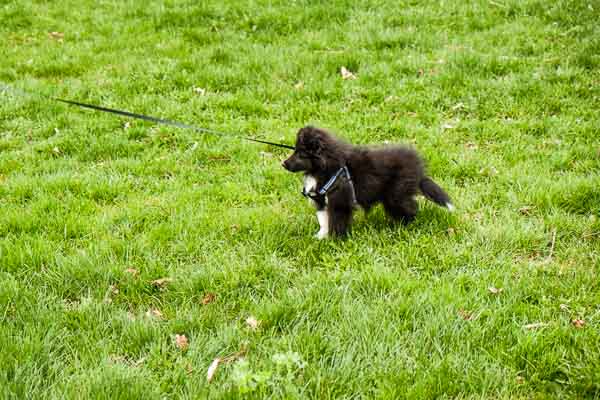 She is really, really black.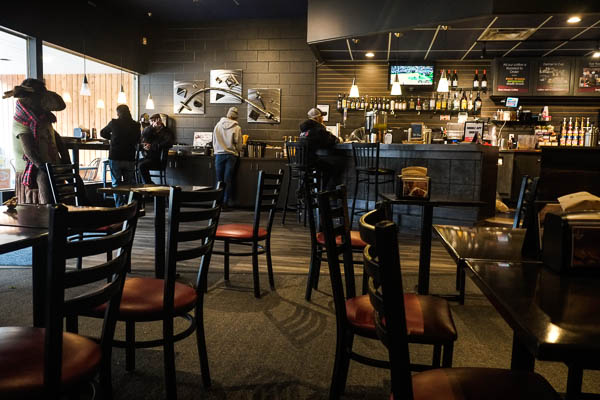 We grab a coffee at The Moose in Hope.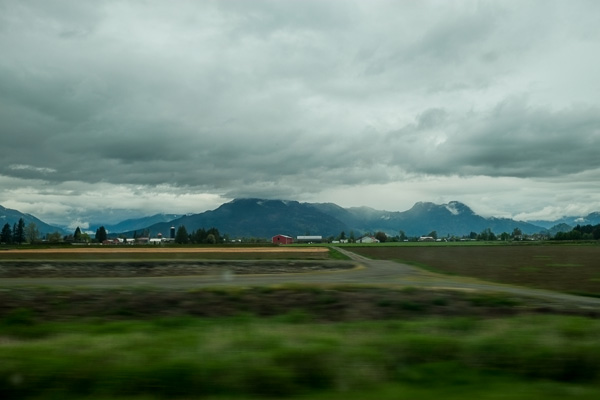 Speeding through the Fraser Valley.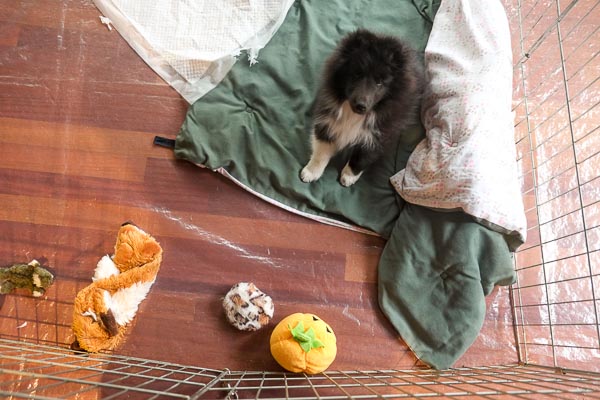 Welcome home Ella Odd Sock.