Day 3 - Richland to Twin Falls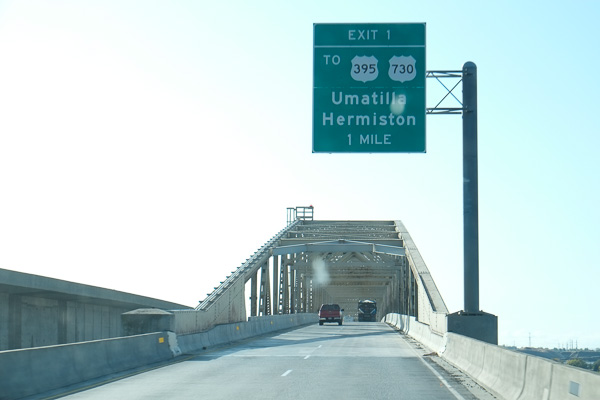 Crossing the Columbia.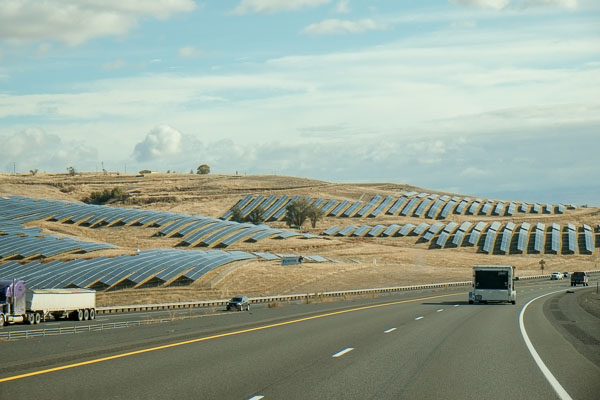 This experimental solar panel farm is proving that solar panels can indeed be grown profitably in Washington State.  It is difficult to predict if California will approve this new, green, albeit GMO crop.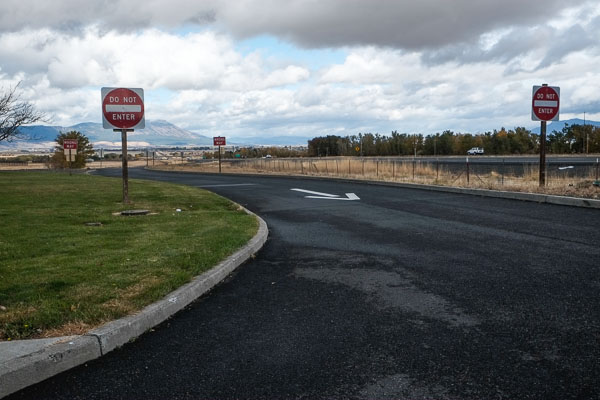 They're desperately serious about getting this message across.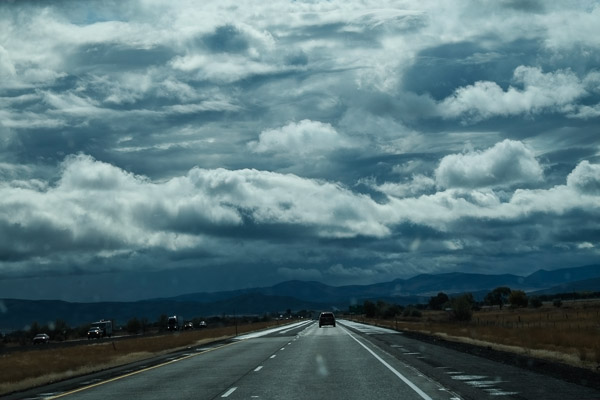 Thick layers of luscious whip cream clouds. Just need a cake.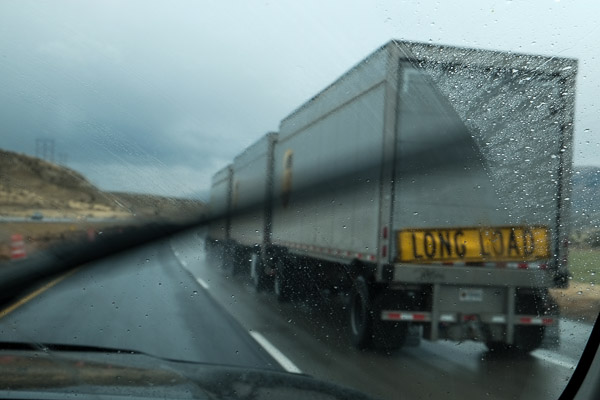 We're seeing far more of these triple trailer rigs out here. Guess our incessant need to consume shows no sign of slowing down.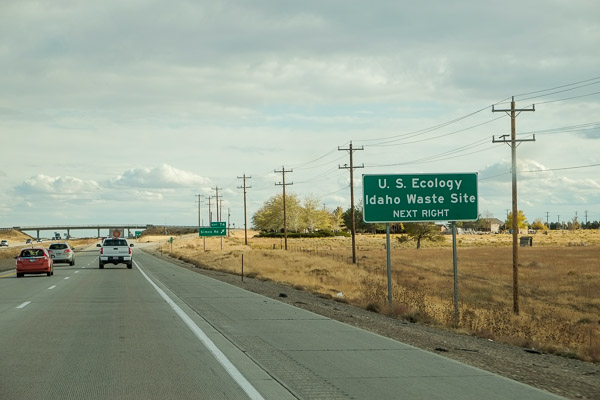 American Ecologists have determined that they should use Idaho exclusively as their personal dumping ground.  Safer and more sustainable that way.  And nobody will notice.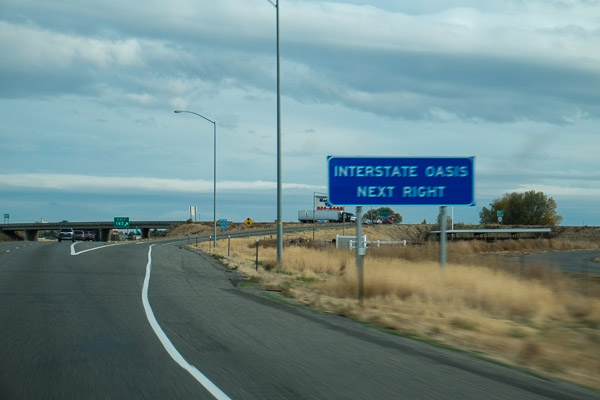 Once you sight it – it's clear there ain't no oasis here.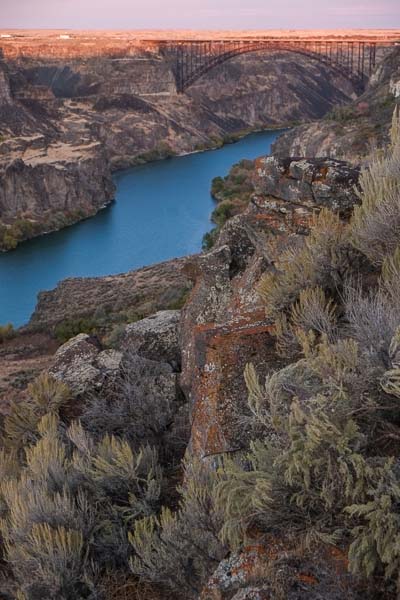 Snake River Canyon in Twin Falls. Luckily we arrived just in time to enjoy a quick sunset stroll.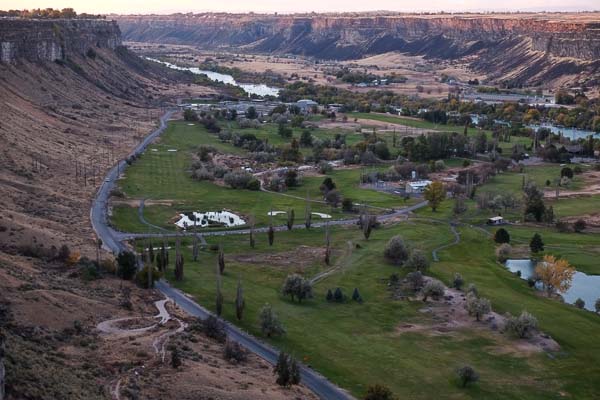 Westward canyon view.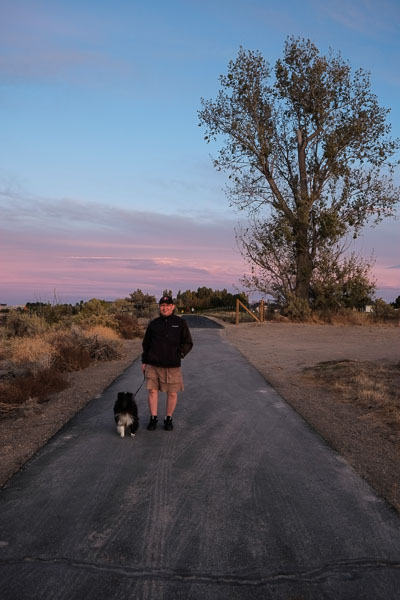 Russ and Ella at last light.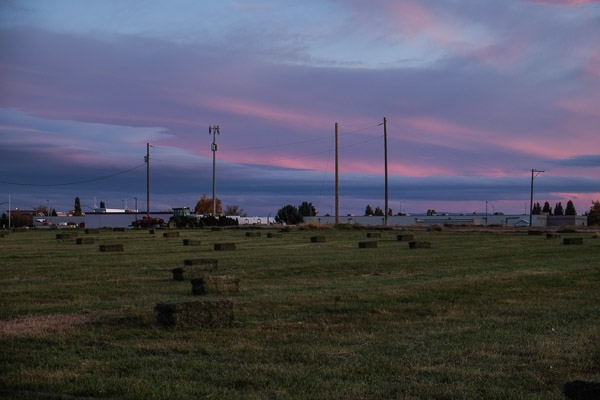 Just off the canyon rim a sprawling hayfield separates the river from a row of light industrial buildings and the Twin Falls main hotel strip. These folks really know the meaning of "multi use".