Day 5 - Provo to Kanab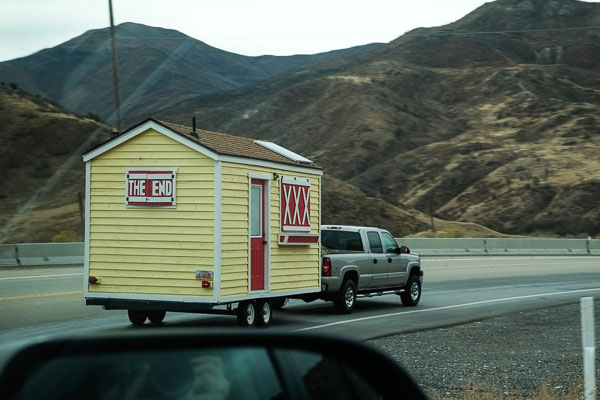 It is small – but it still has a beginning and an end.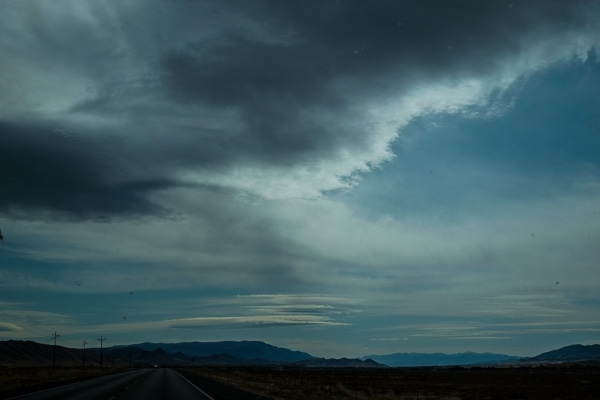 The Utah skies are brewing up a bit of trouble today.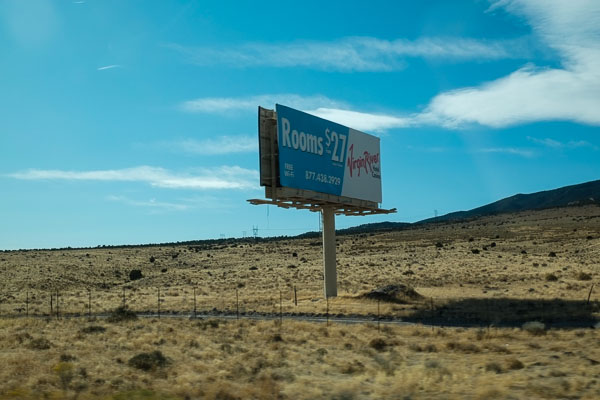 It may be a bit early too call – but this is the downright leader in the cheapest motel competition for 2019.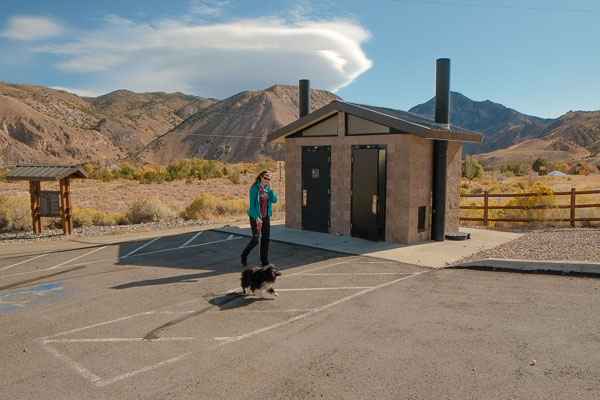 Ellie is still working out the purpose of those little houses with two front doors and two chimneys.
The enormous bow shock of the mothership looms in remote Utah.  We reported it, and were ignored.
They built an enormous parking lot in front of the house Butch Cassidy grew up in and nobody came.