Day 6 - Kanab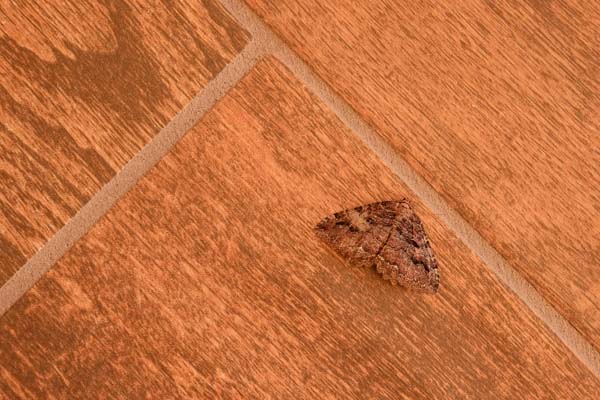 The last few bugs of summer take refuge in our house.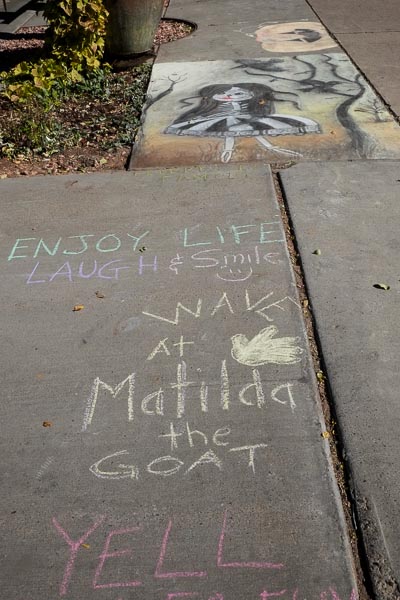 The Kanabians are mad keen sidewalk chalk artists.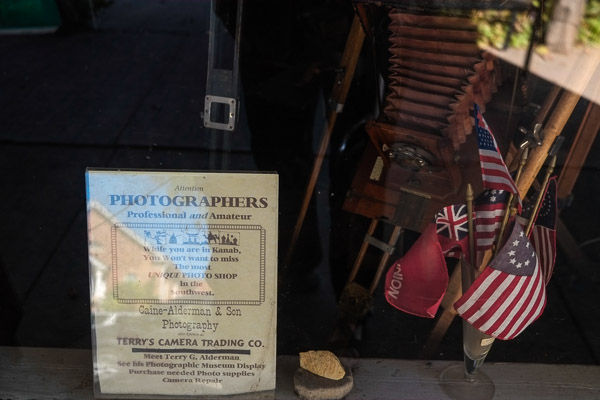 Yup – this is very real and still thriving – a store full of analogue photo gear. We need to return – it was closed today – as is most everything in town. Sunday is apparently still a day of rest here in rural Utah.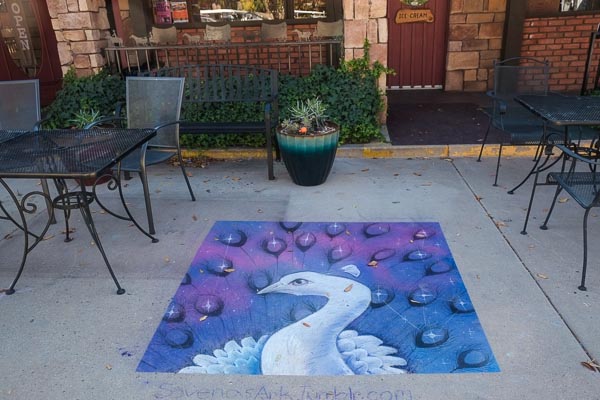 The chalk art is really impressive!
Every south west town needs a Pappy.
It's wonderful when you can say this about your Mom.
Best Friends Animal Sanctuary is a big player in town. Folks come here for their vacay just to volunteer at this incredible place. In addition to an immense shelter with an adoption only policy, they have a store front in the main town, a fitness centre and a (pet friendly J) motel. They service animals of all species. Hopefully I will get a chance to get on a tour while I'm here. There is a parrot garden – just for the winged ones.
They are still trying to figure it out.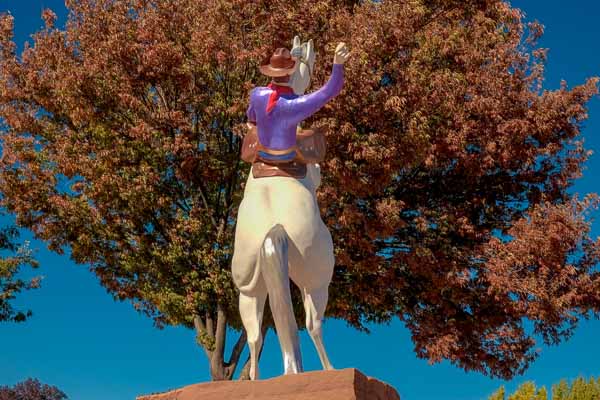 This never before seen view of the Lone Ranger shows that his shirt is indeed purple on the back, signalling his undying allegiance to the Minnesota Vikings.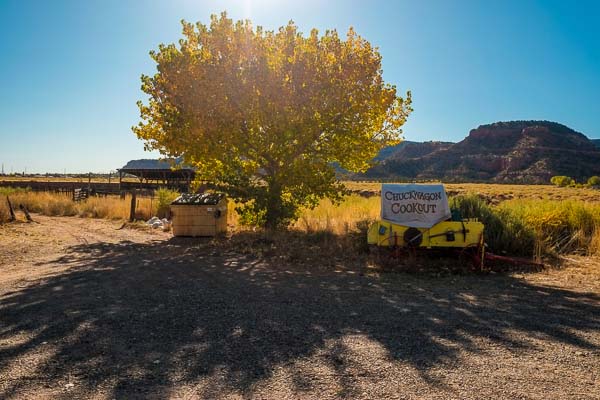 Ah yes, the end of the day, enjoyed at the chuckwagon cookout next to the dumpster.