Day 12 - Sand Caves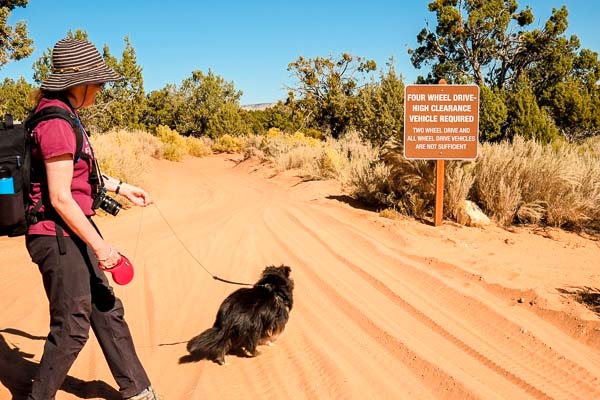 We kick off the day having a look at the Red Canyon jeep trail.  The dire warning here is augmented at the sign-in kiosk, where everyone is warned that only 4WD (not AWD) drivers experienced in driving deep sand have any chance of survival.  The husks of many burned-out Priuses line the path to Red Canyon.  We slink away, despite our hardy 4WD, unqualified for this challenge.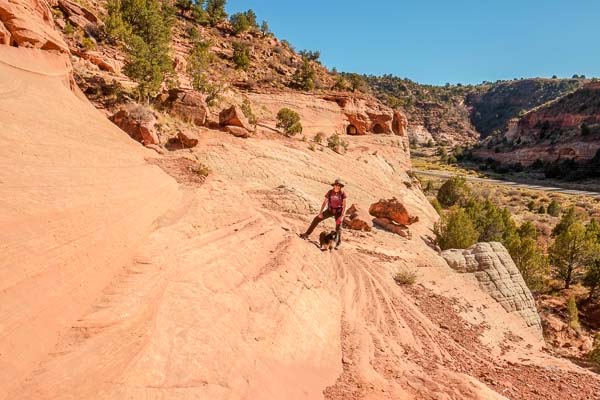 We pick a dangerously steep line up the cliff to Sand Caves.  The BLM dedication to the preservation of wilderness does not extend to the preservation of unwary hikers.
The much needed water stop at the top.
The Sand Caves are actually man-made, part of a sand-quarry effort.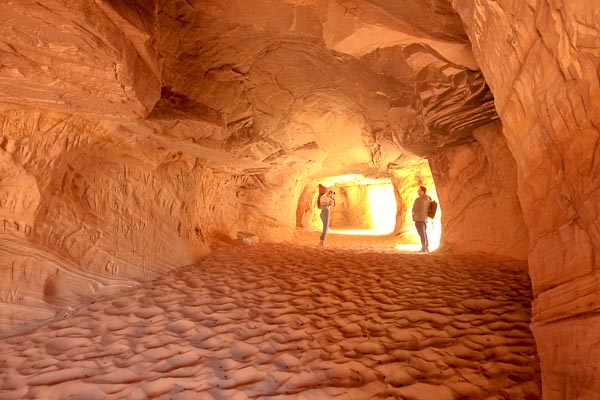 The Model Shoot.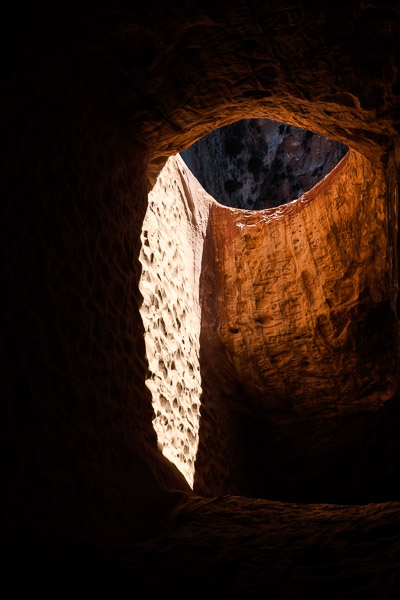 The caves have watchers too.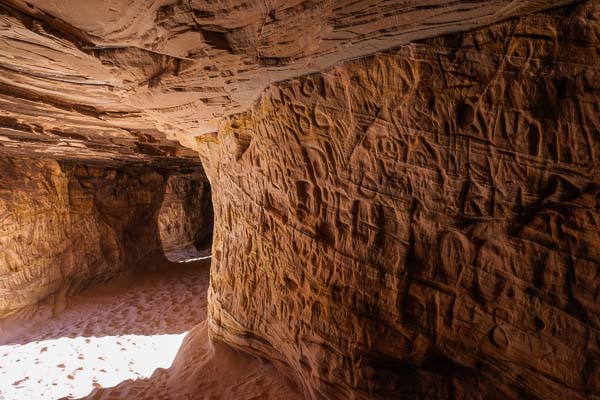 Graffiti walls add to the flavour and history of the caves.
Tear drop portal.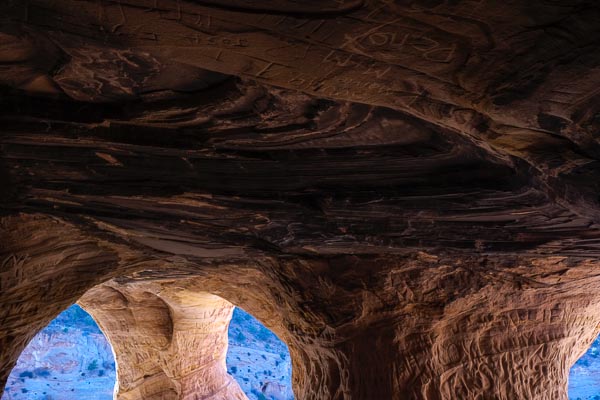 3 ways out – if you dare.
London.
Cave Wave.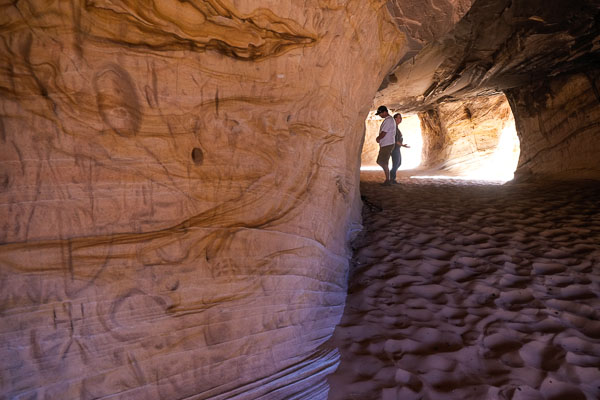 Together forever.