Day 15 - Wire Pass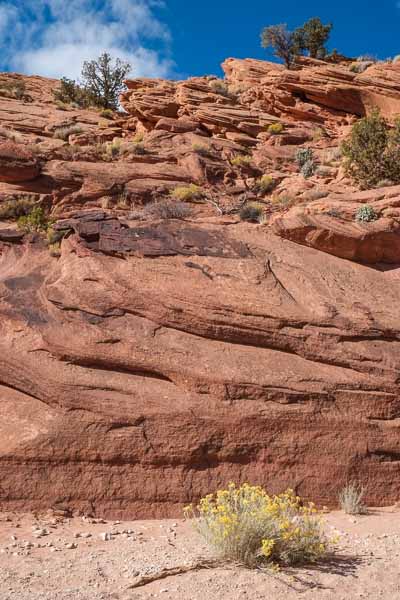 The entrance to Wire Pass is quite Sedona like.
Wendy and Ella pause at the entrance to the Narrows of Wire Pass.
The narrows are dark and spooky – it's pretty hard to photograph in here due to low light.  But it is amazing and there are surprisingly few people here.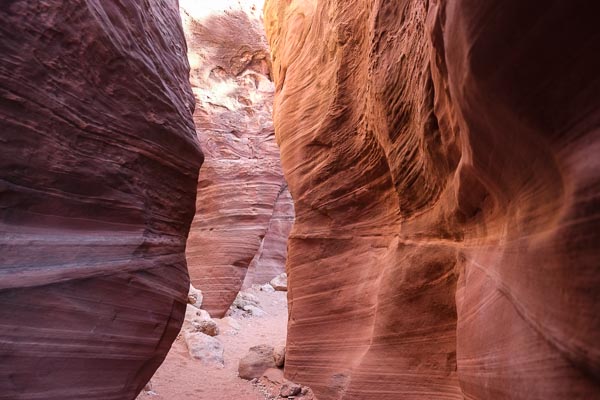 Further into the canyon - Sedona has nothing to compare with this.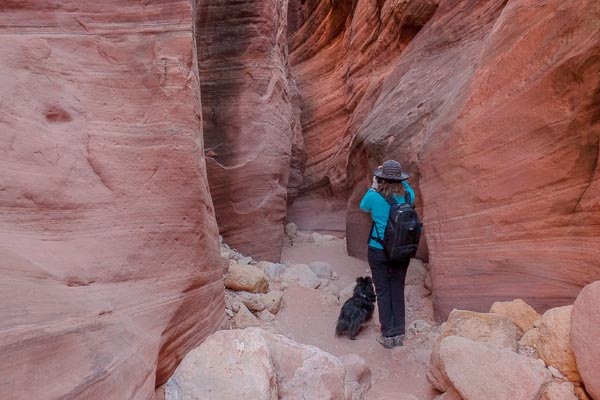 Every bend has a surprise.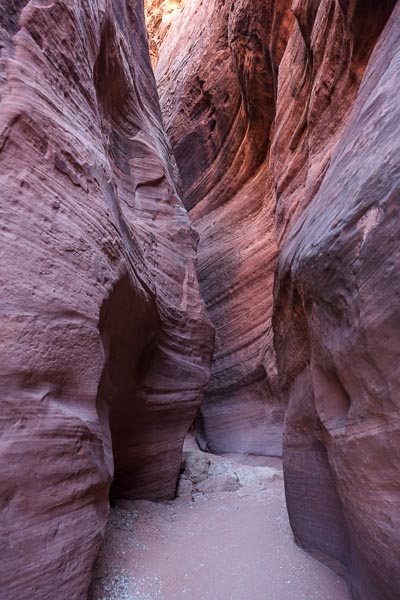 This may not be the famous "wave" formation – where you must win a lottery to visit – but it is pretty darned cool.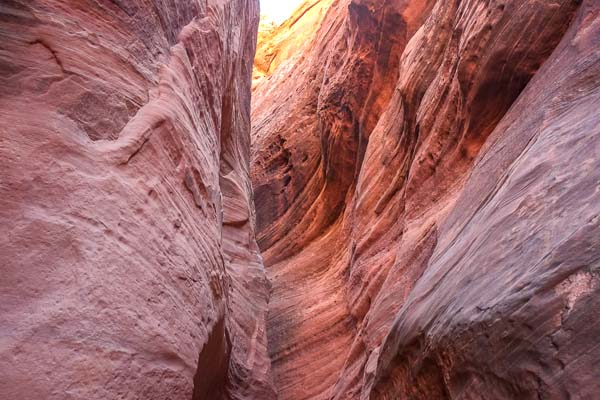 The sky is a thin crack overhead.
Where we got stopped! A huge drop into the lower canyon – caused by a big rock slide. There was a very vertical ladder to scramble down – but no chance to carry Ella and make the climb safely.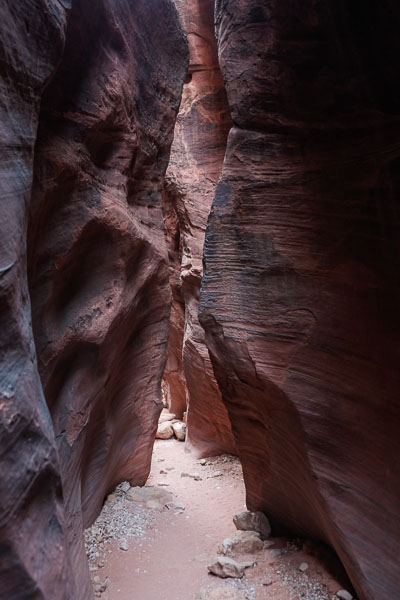 The watcher of Wire Canyon. He can do a straight stare or a sideways glance.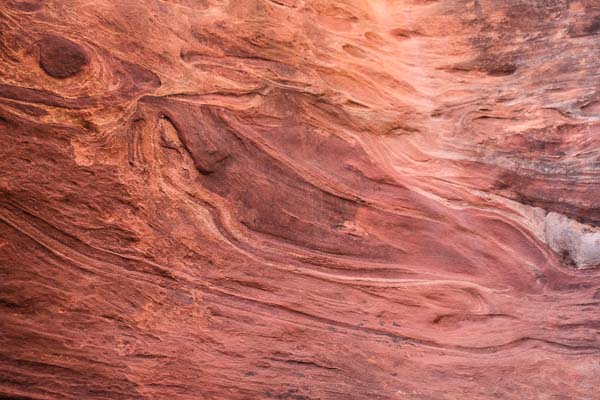 A fish, and a ball. Have fun fishie!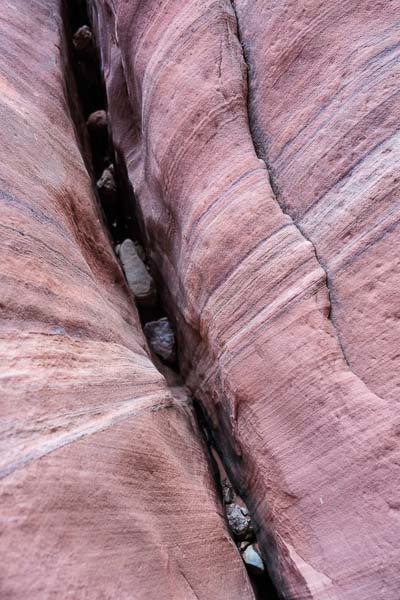 Kinda like a vertebral column got sandwiched here.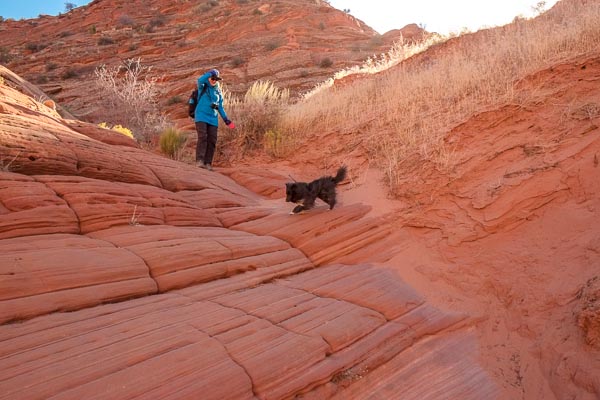 Inside Wire Pass, there is a 10 foot drop that must be navigated via a tipsy ladder – something we didn't want to risk Ellie or Russ' gimpy legs on.  Wendy and Ellie explore a workaround that might take us to the confluence of Wire Pass and Buckskin Canyon – where we might have a chance to see both the lower part of Wire and the top part of the longest slot canyon in the world.  But, that is an adventure for another day.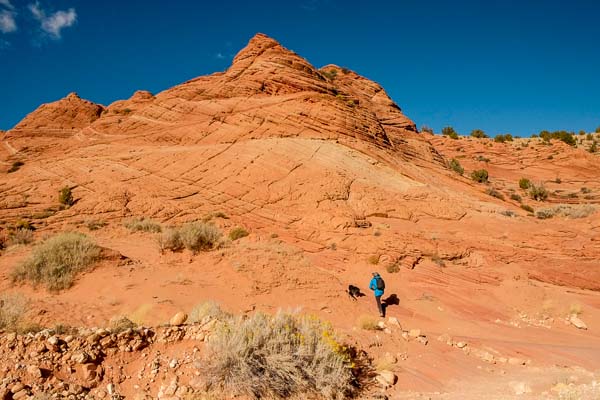 On top of the plateau are more of the domes of Coyote Buttes.
The rocks must be crazy.