Day 21 - Lower Wire Pass
Once again we find ourselves at the entrance to the Wire Pass Narrows, which is a 1h15m drive from our house (30m of which is on washboardy clay roads), and a 40m hike down the Wire Pass wash.  This time, we aim to explore the lower part of Wire Pass, and hopefully make it to its confluence with Buckskin Canyon – the longest slot canyon in the world.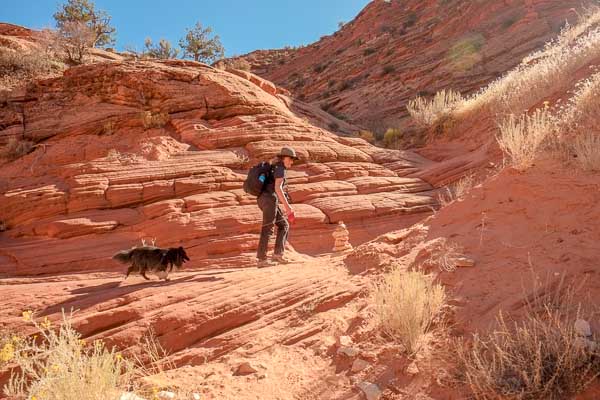 There is a blockage in the Upper Wire Pass, and so this is the dangerous workaround – hike up to the canyon rim, bypass the blockage and descend back down into the canyon.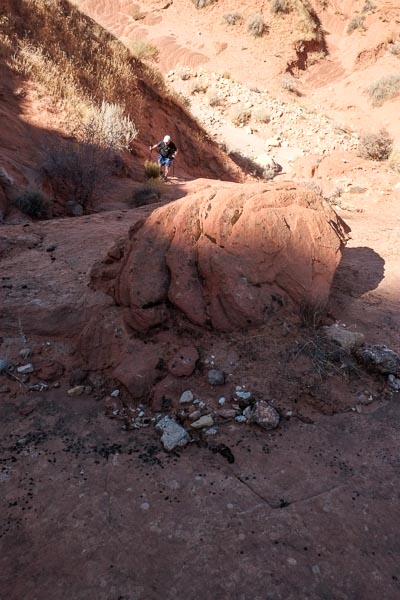 Russ tackles the ascent of the "up and over" access to the slot.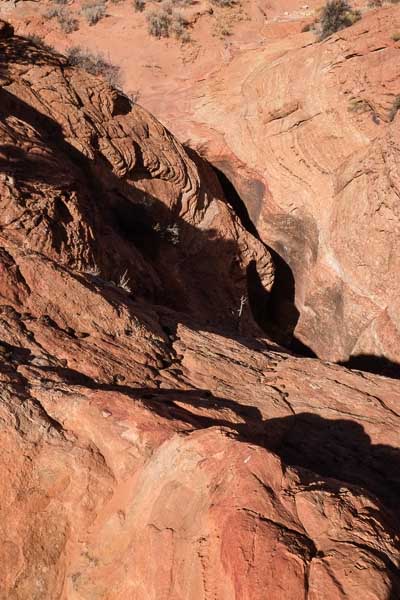 From above, we can peer down into the slot entrance we previously explored.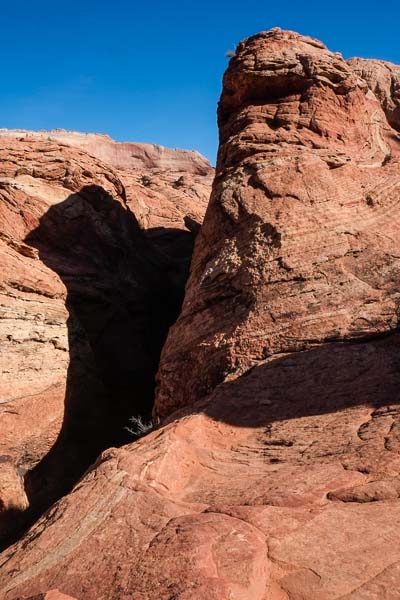 The landforms on the overpass are similar to the Coyote Buttes.
Once back down on the canyon floor, we head upstream to find the blockage.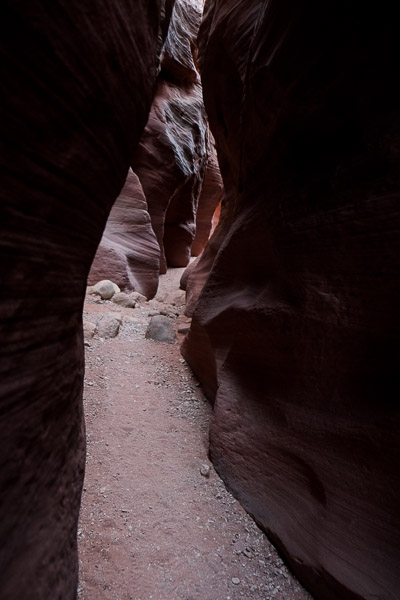 Wire Pass is every bit as mysterious at this end as the entrance is.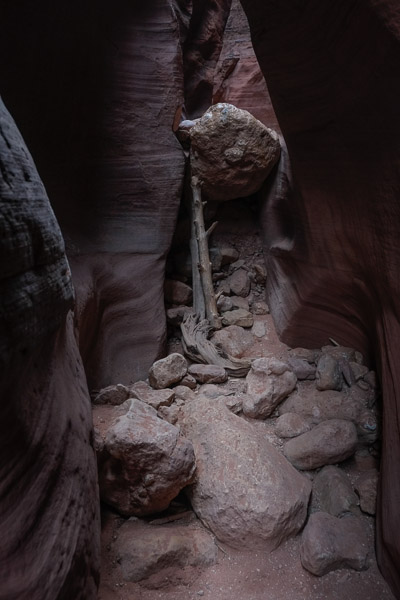 The blockage. Some do pass – but not us. They've even taken away the aluminum ladder that was here last week.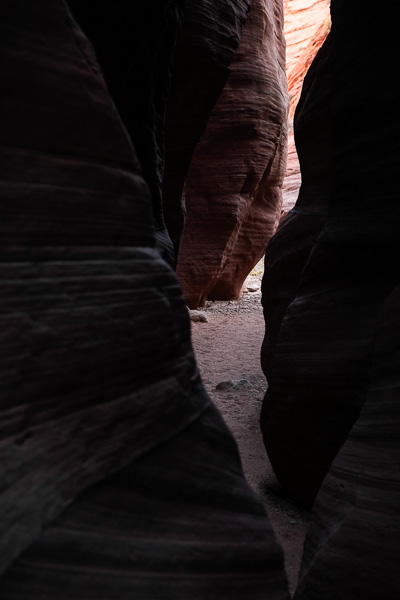 Kissing Canyons.
This is the descent we endured as part of the "up and over" passage. The folks currently on the climb are making their way back to the main trail. We saw some very nervous people – including a woman who needed help from a well prepared fellow with a rope to get back up the climb.
The lower canyon has wider bits and narrower bits in fast succession.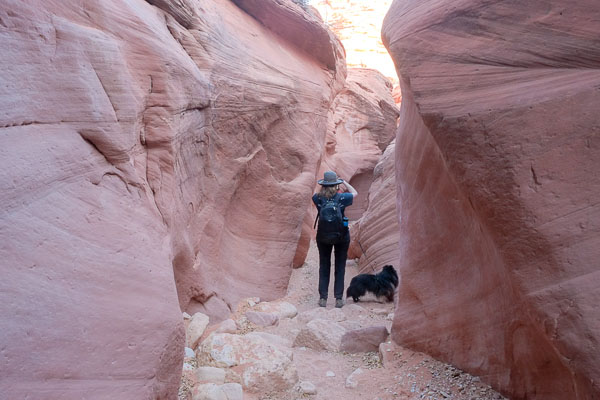 The intrepid team presses on.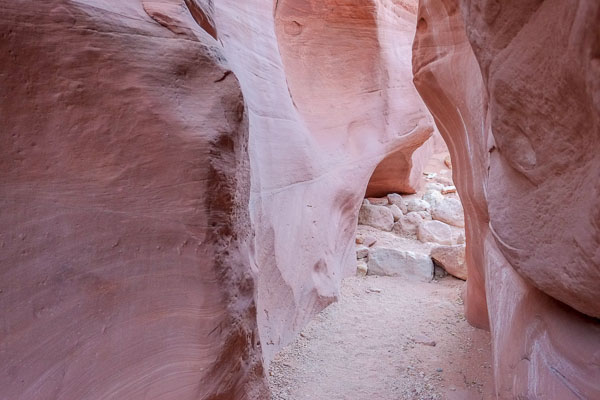 The narrows sometime compress to less than 2 feet wide.  It's hard to squeeze through with a pack.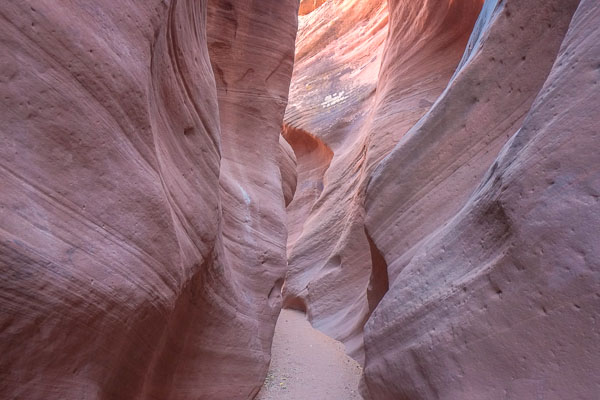 The next-to-last narrows.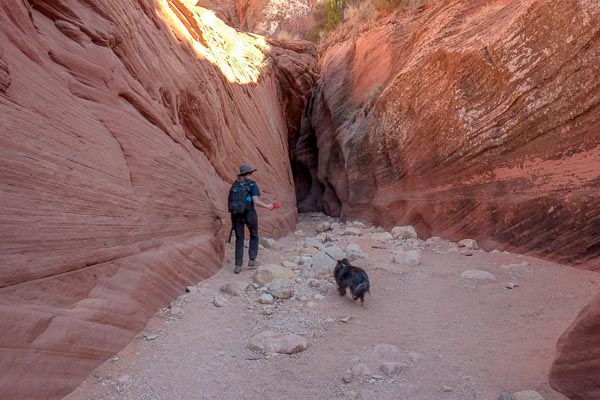 The entrance to the last narrows looks like something straight out of Indiana Jones.
Almost no light makes it down to the canyon floor.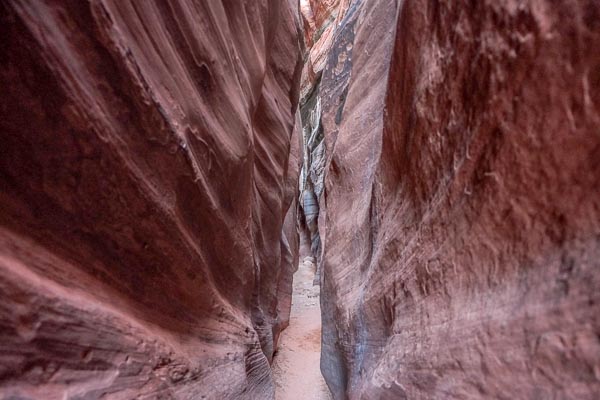 We don't quite make it to the confluence with Buckskin – it's just a few hundred feet of squirming through that passage and down another drop-off.  We are out of time, the day is winding down.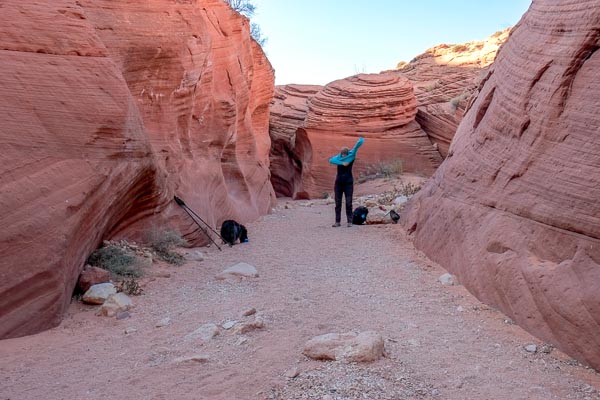 A drink and warmer clothes are in order – the bottom of slot canyons are cold because sunshine never gets in there.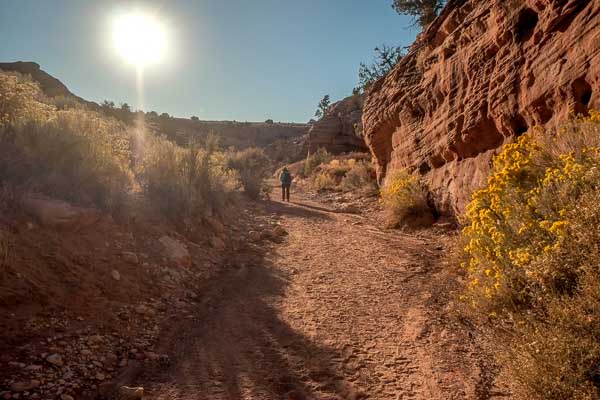 As always, the sun sets as we complete the run-out to the parking lot.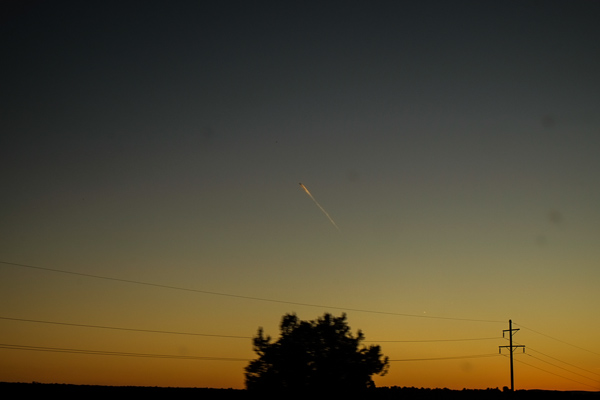 Ah ha. We knew we'd run into an unexplainable government super secret phenomenon at some point. They do their best to hide everything for us, and everyone else, but not this early evening. We're driving back to Kanab when Russ spots this really crazy object – hanging in the sky but apparently not making any headway despite what appear like con trails flowing behind. It's a very large looking craft – but we can't make out its' characteristics. It's a weird one. We eventually drive past the spot where it hangs in the sky. Watch out government – we know you're up to something. Eyes on you.