Day 27 - Snake Gulch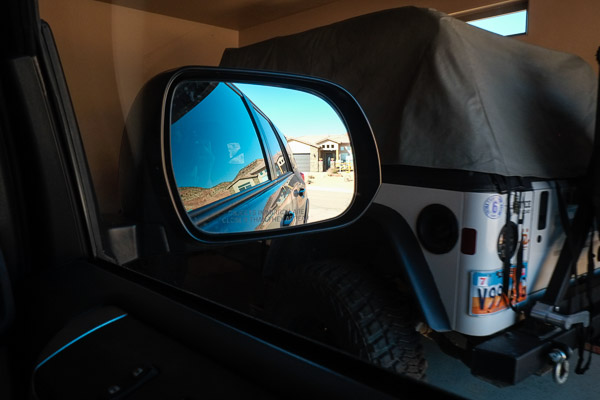 Sub div living in Kanab. In every garage – a jeep. Or ATV.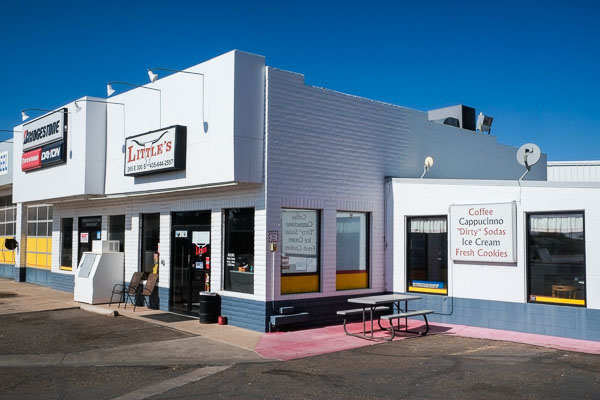 Our neighbourhood gas stop.  Something's not quite right about dirty sodas at a garage.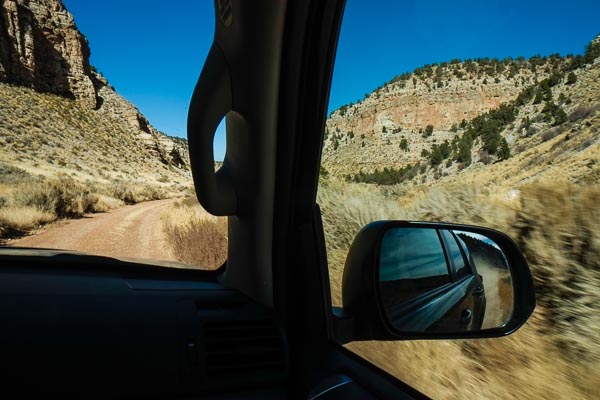 We kick up a little dust on the approach to Snake Canyon.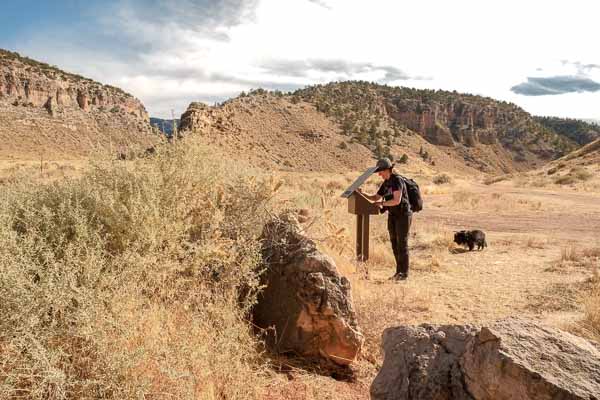 Wendy signs us in while Ella finds something to eat.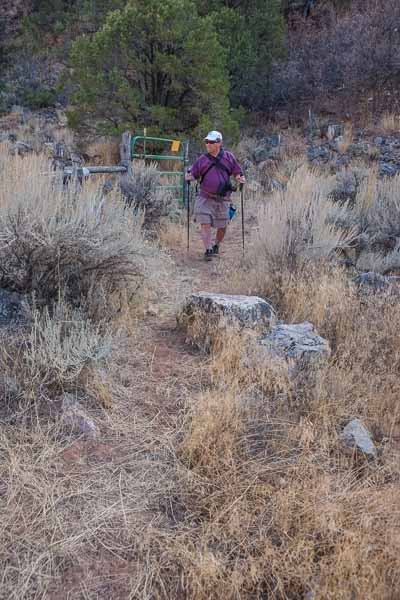 Through the old ranch gate and onwards up the canyon. No motorized vehicles or bicycles permitted on this trail. Use your feetspads – or saddle up your horse!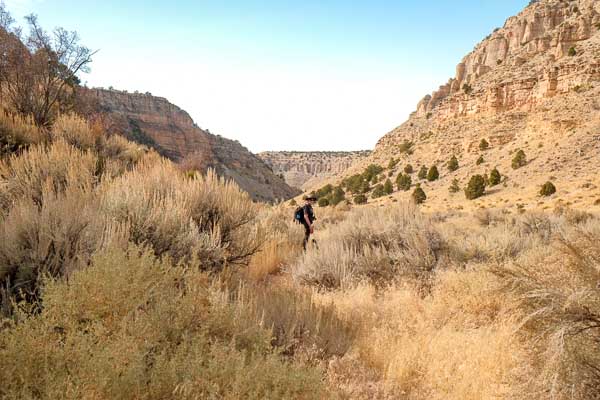 Up on the Kaibab Plateau, the grass grows taller than Ellie.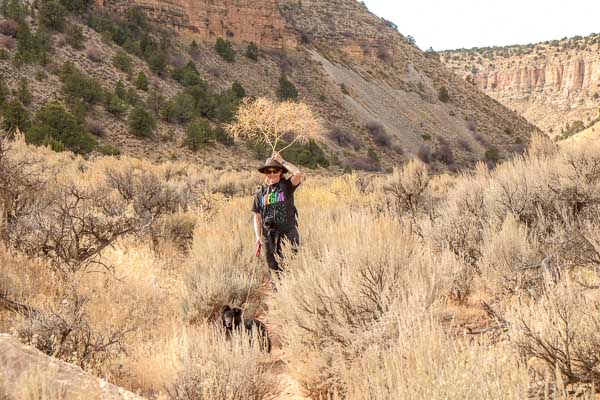 Wendy demonstrates the latest fashion in tumbleweed couture.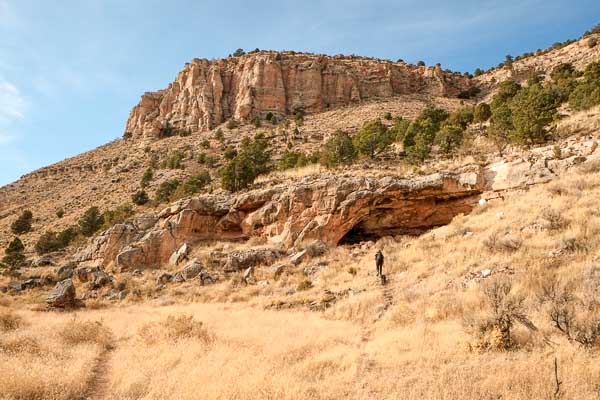 After a couple of hours hiking, we arrive at the first of many alcoves with ancient Basketweaver Indian petroglyphs and pictograms.  Wendy and Ellie make the approach.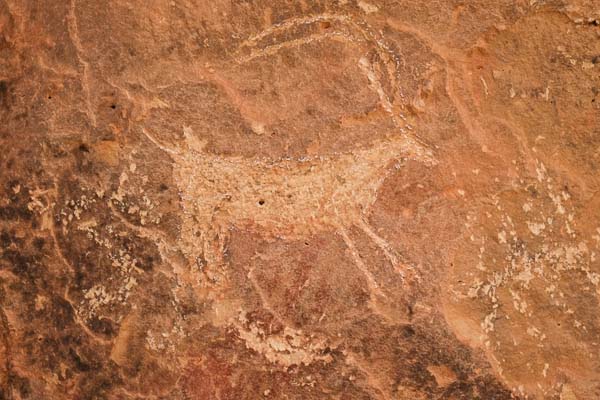 This alcove is a treasure trove of rock art. Very densely covered in a huge variety of forms.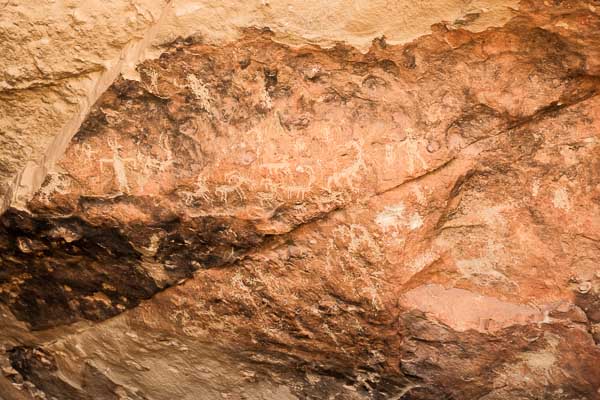 Humans, some with horns, deer and antelope are on the first panel.
A rainbow?  A tribal dance?  Snakes?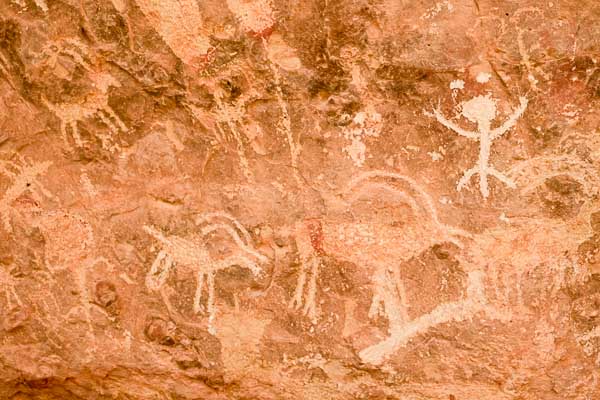 A three-legged juggler?  Ibex?
A parade of deer/antelope??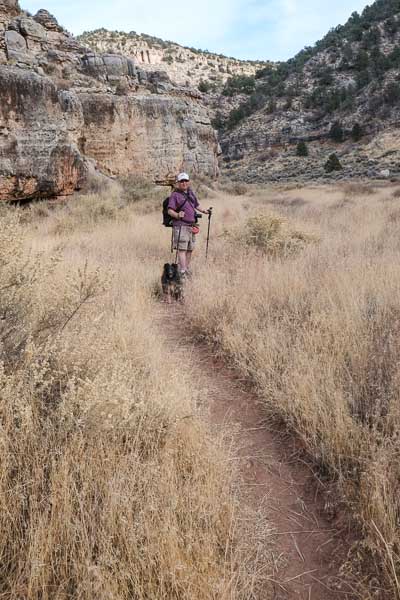 Turn around time – we've got a long walk to get back!
More grass than dog. By the time this day was done – Ella was full of pointy little bits of grass, burrs and other thorny things. Took quite the combing to remedy in the evening. Ella hates combing.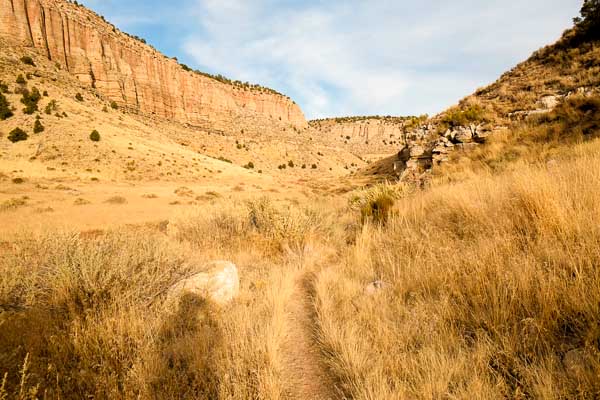 The long, long track out.  You really want a horse for this trail.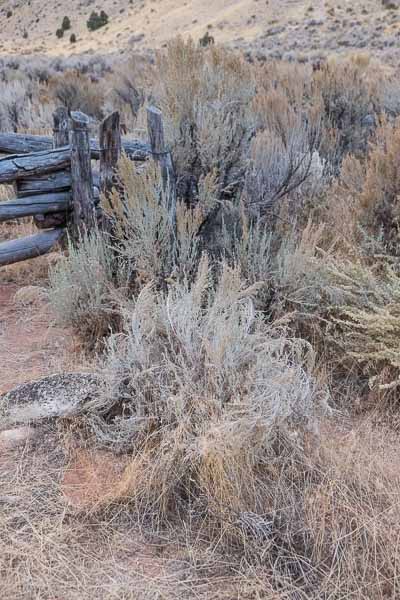 The grasses are pointy and sticky to walk through – but they are huge in variety and beauty.
Back at the truck, just before sunset.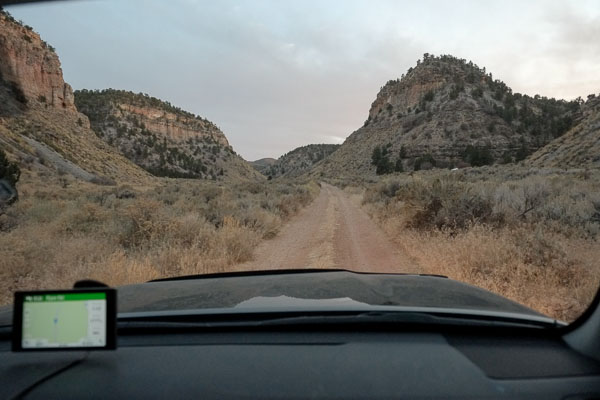 The dusty single track – we want off this before dark.
The first real sunset of the trip!  We are back on pavement.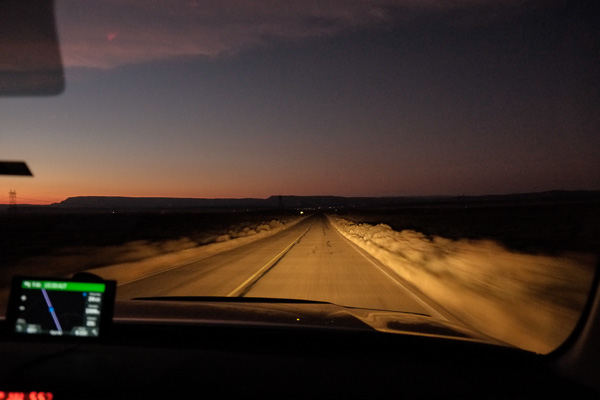 Dusk settles as we hurtle across the potholes to Kanab.