Day 29 - Dixie NatFor: Ice Cave, Cascade Falls - Cedar Breaks NatMon: Supreme Overlook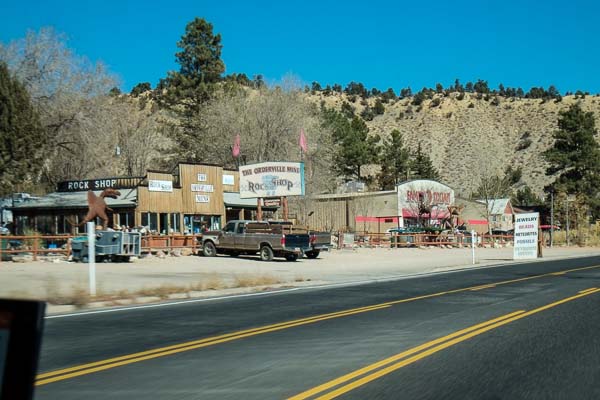 If you've lost your rocks – this Orderville shop can help.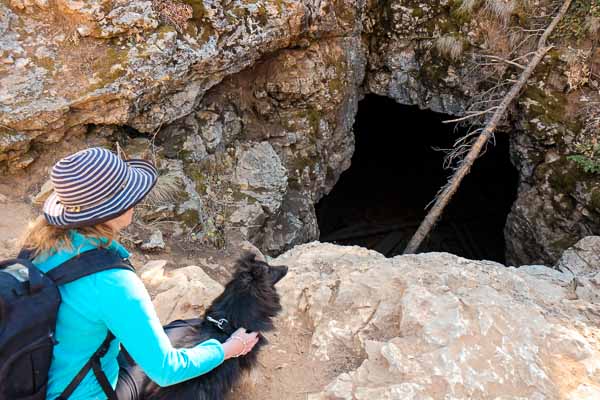 The team assesses the entrance to the World-Famous Navajo Lake Ice Cave.  It appears we must climb down that tree.  Nope.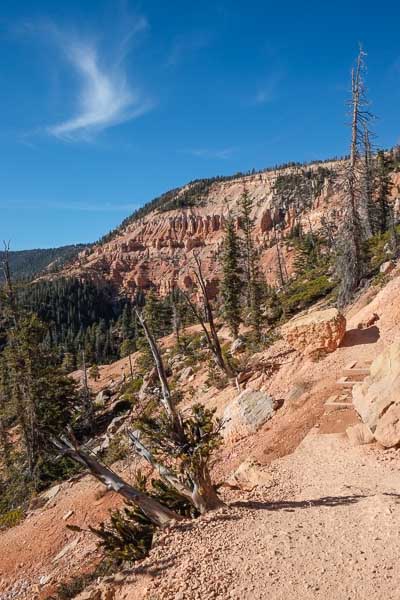 Parrot over red rock.
Chicken runs with long tail. By E.O.S. (ellie odd sock)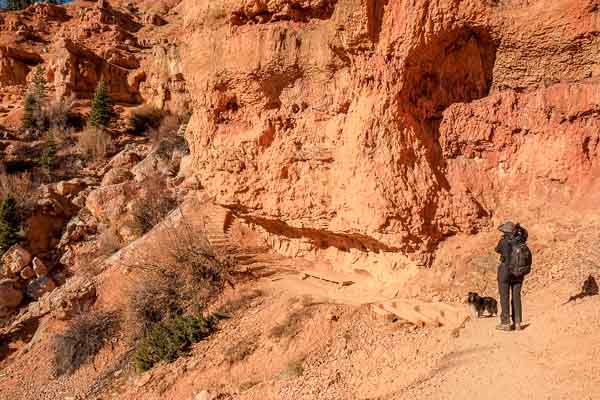 The original prototype for the single-open-quote-mark looms over Ellie.  She has no idea what a quote even is.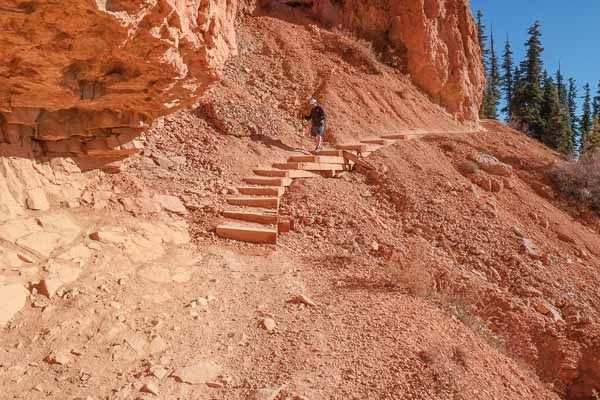 Russ navigates this marvel in trail building activities.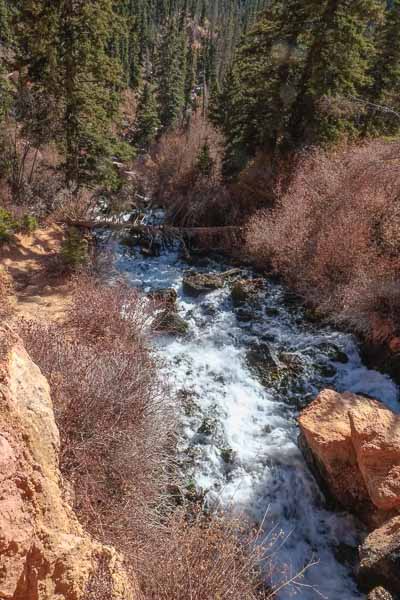 Water flowing fast through red rocks. This is a rare thing.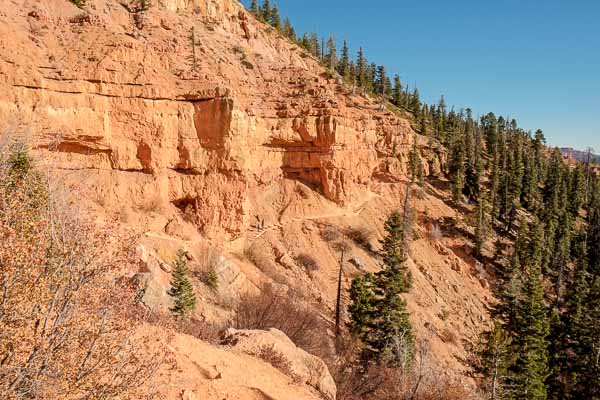 The return trail.  Those two ladies are from Kansas.  Really.
Emergence point.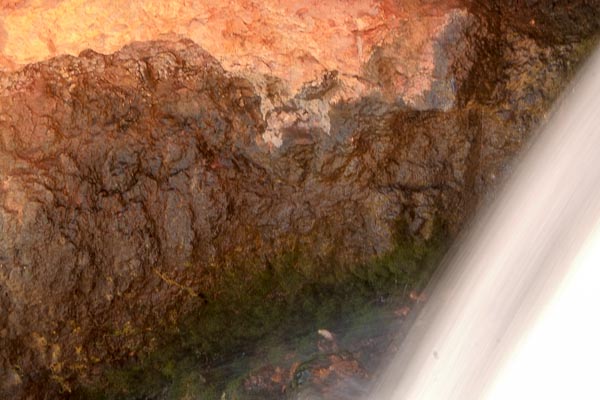 This much water gushing out of a rock in the desert was a big surprise.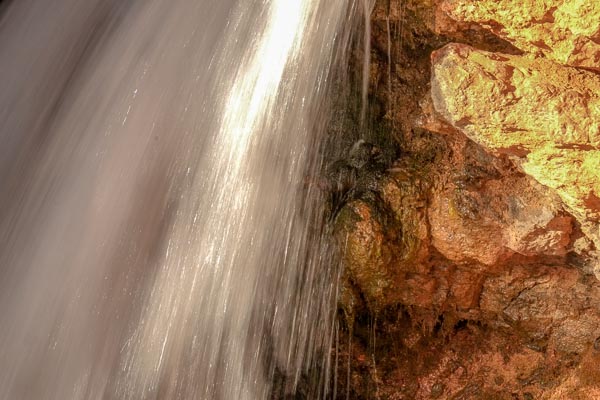 Things grow under the falls.
The team reaches the World-Famous Edge of the World.  That pimple on the horizon centre is Zion.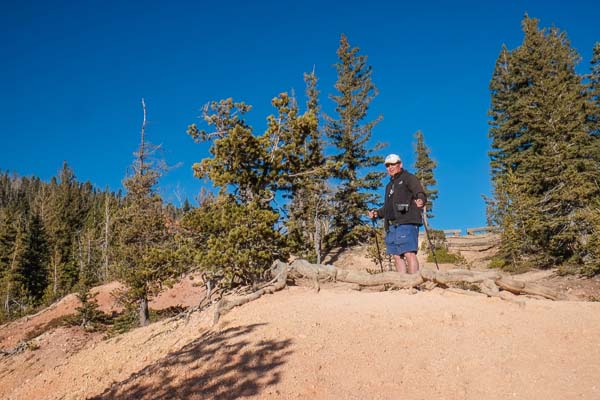 Russ is prit near ready to jump the log and ski down to us.
Almost certainly this trip's high point for truck:  3163m or 10,377ft, near Cedar Breaks NatMon.
We visited Cedar Breaks once about 30 years ago.  It was the wrong time of day, and crazy cold.  This is the right time of day.  It's still crazy cold.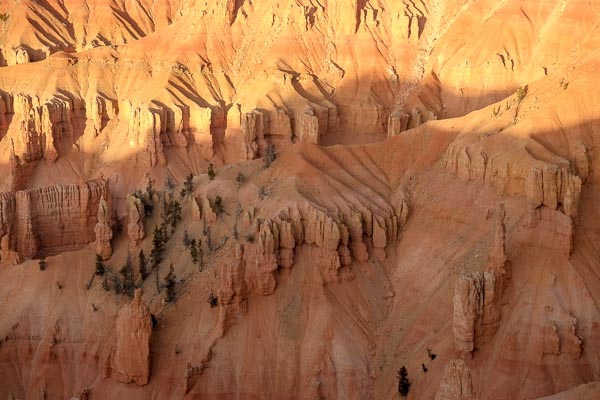 The scale of this place is amazing.  Those are pretty big trees down there.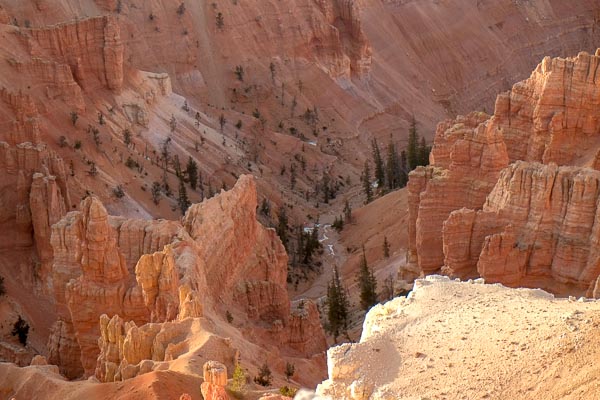 The canyon is pretty much inaccessible, and the creek is frozen.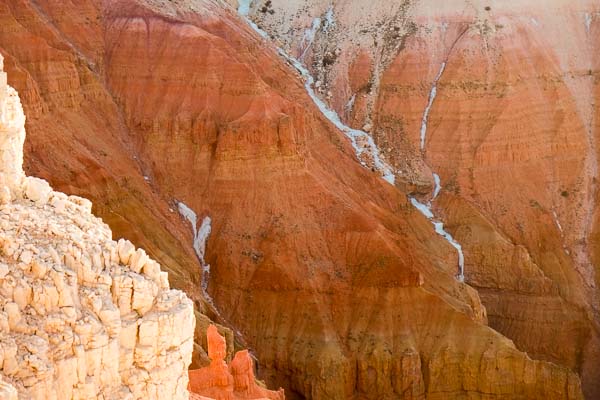 Even the waterfalls are already frozen.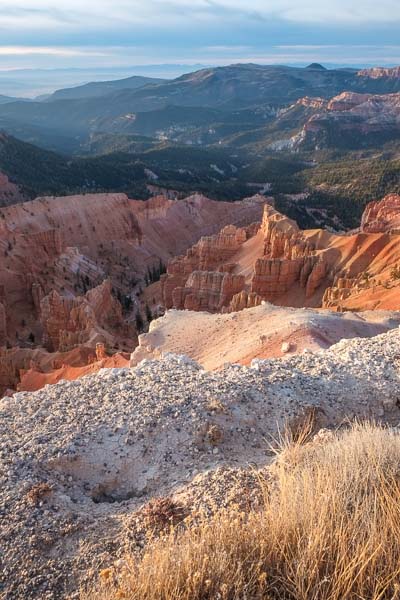 Where's Grant? I'm trying to do VAST.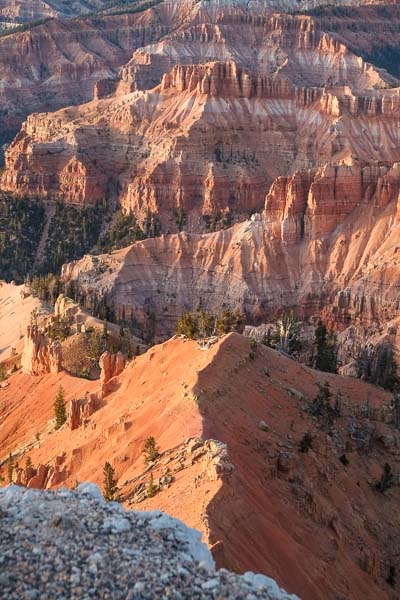 So many layers.
It's like someone built an entire town into the cliff face.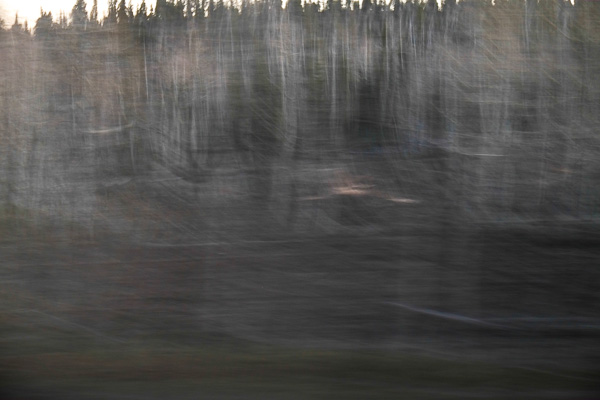 Aspens post fall foliage.