Day 30 - Dixie NatFor: Red Canyon, Losee Arch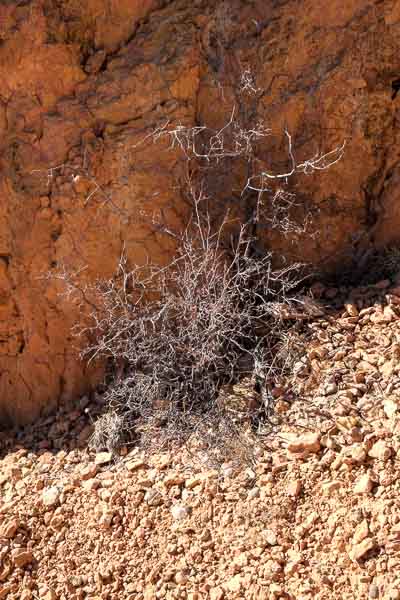 Nuthin' but texture out here in the Red Rocks.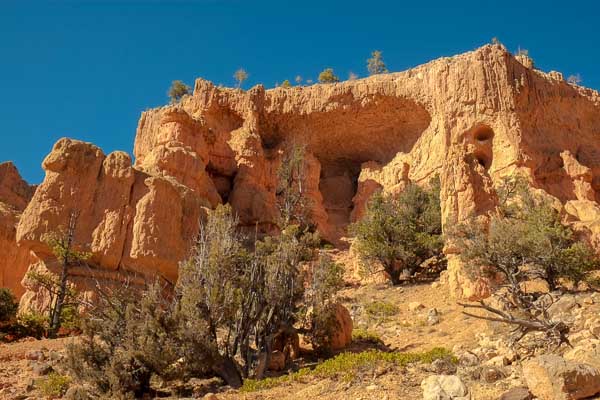 This, someday, will be a mighty arch.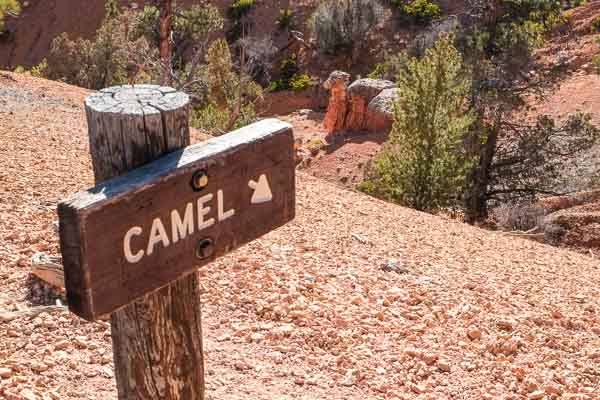 Just in case you didn't notice.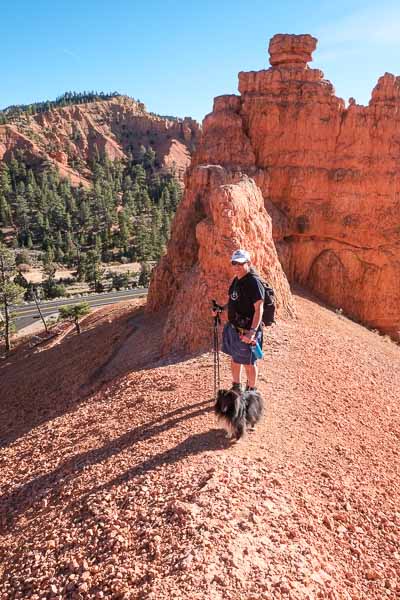 Russ and Ella top out on the Birdseye trail.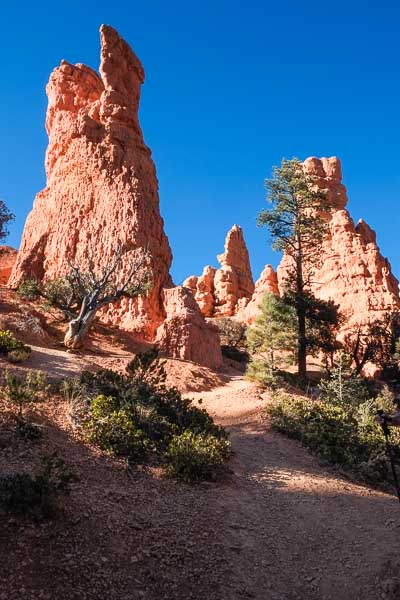 I know it sounds odd – but they remind me of Hawkins Cheezies.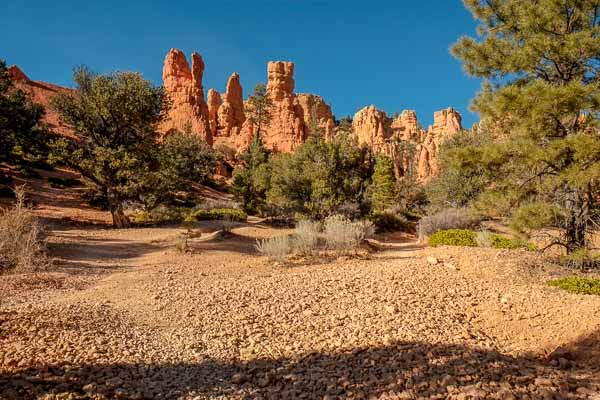 Two rooks, a bishop and four pawns.
As ever, the summit snack is the star attraction.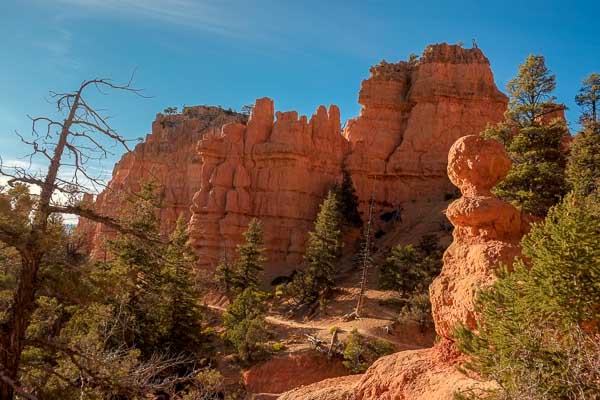 The original prototype for a snowman.  Carrots hadn't been invented yet, so he has no nose.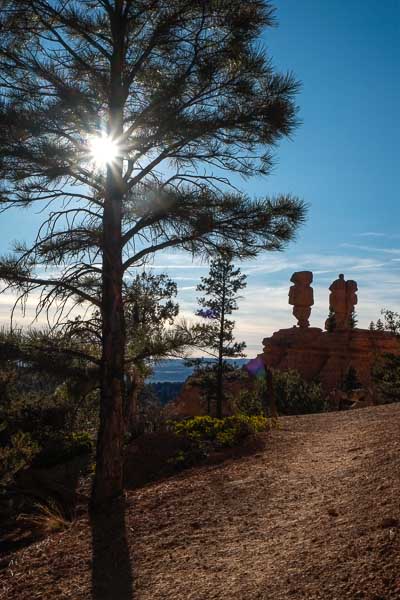 The Red Canyon Sentinels. Visible from almost every vantage point.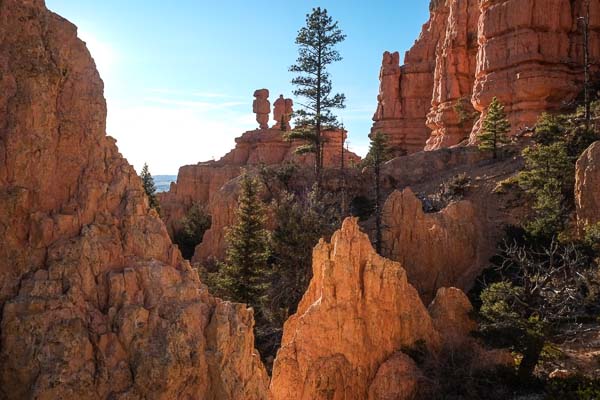 The scary thing is – they look like they could topple at any minute. It doesn't seem possible that they can be hanging on. Especially the lead sentinel.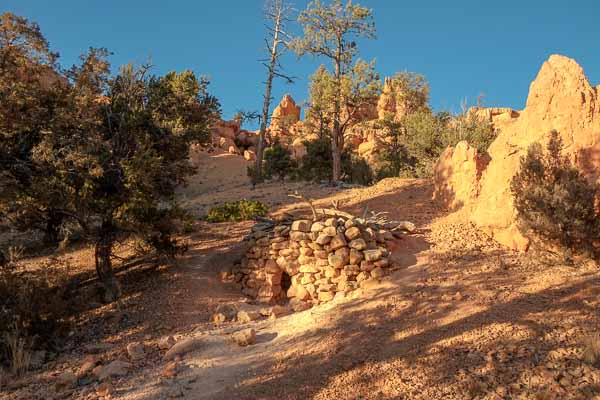 We think this might be some kind of cowboy shelter.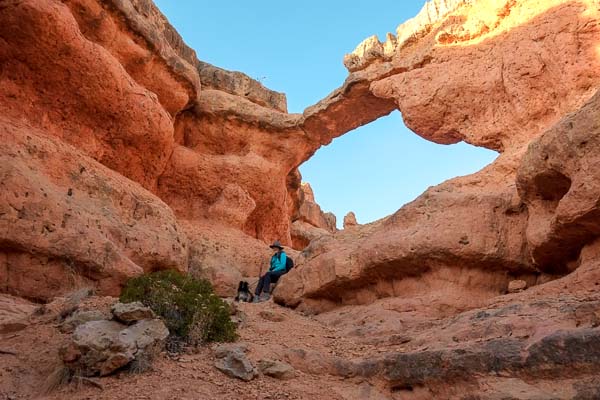 The team takes a break at Losee Arch.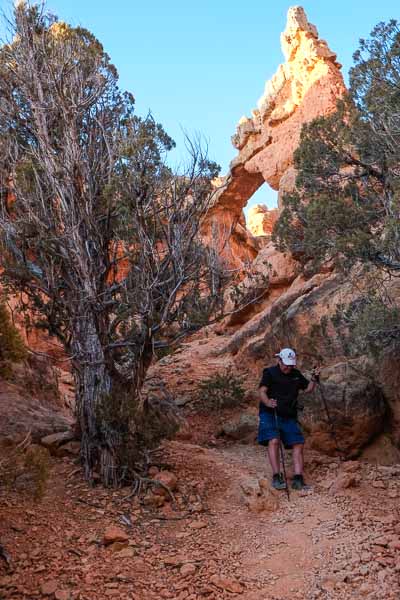 Russ defies gravity upon arch descent.
Or maybe he's skiing again.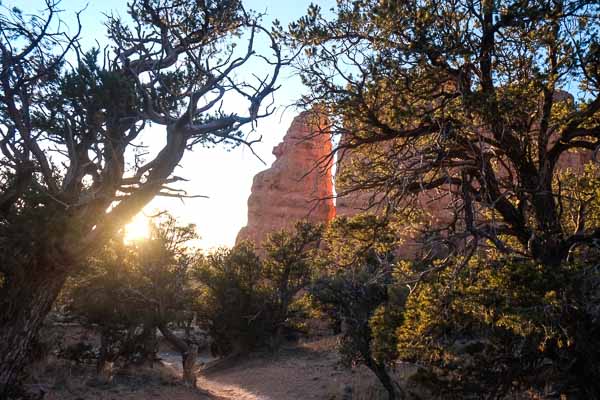 We exit the arch trail – just ahead of sunset.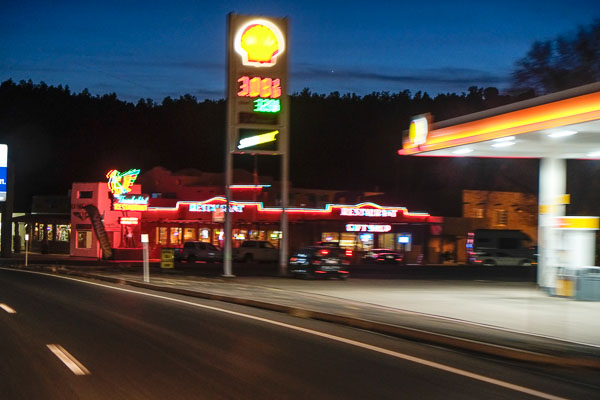 Night action at the Mt Carmel junction. This is the locally famous Thunderbird Diner. After a little research we decided not to go – the food pics were not so good. Prior reviewers rate the pies high – but not much else. It has a wonderful neon night presence though!