Day 34 - Last day in Kanab: Raven Trail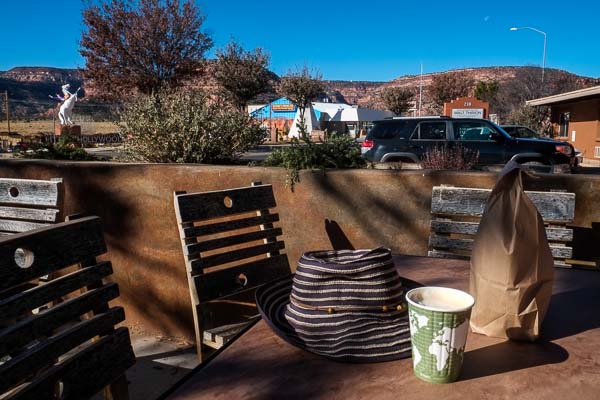 Moonset over Kanab Bakery, Walt Thirion Photography and a dancing horse.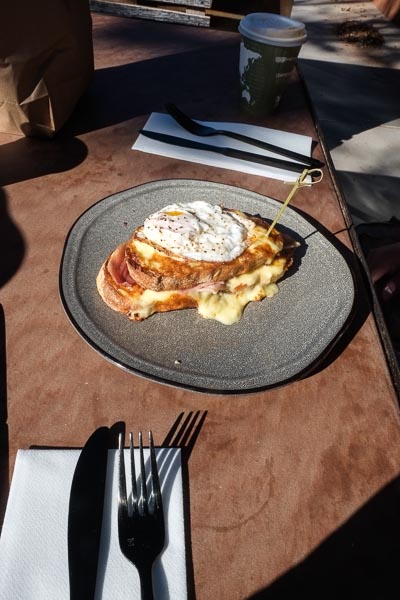 We've been back to the Kanab Bakery for this incredible Croque Madame concoction more times than we should admit. It's the best we've ever had – France included. It's so rich and yummy we share one between two.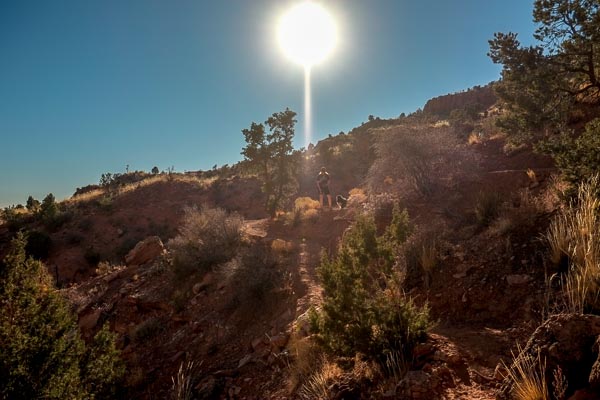 The team, on Raven Trail.
Looking back to the neighbourhood that's been our temp home for the past month.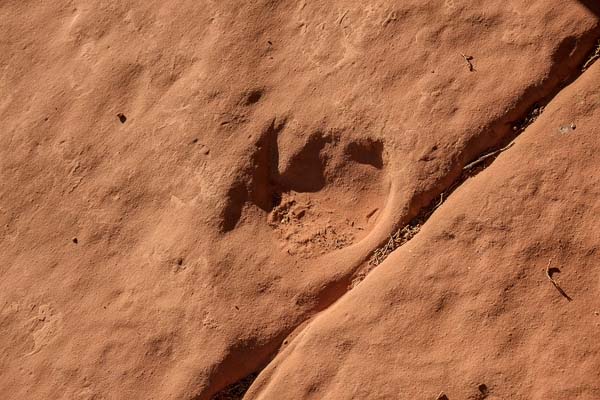 Wendy spotted this.  It's exactly like the dinosaur footprints we were directed to yesterday, a few kilometers away.  They must be all over the place.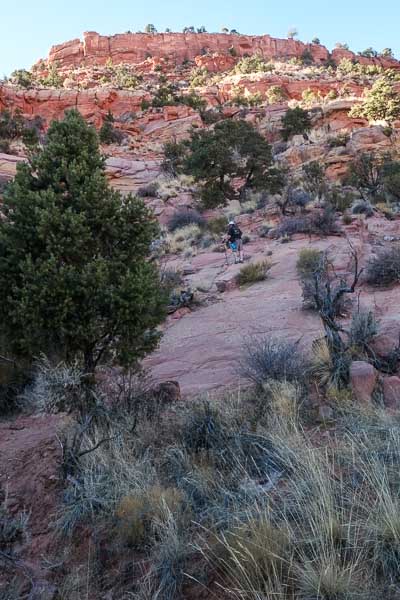 Russ continues the hunt "off track" hoping to spot more dino prints.
Another crazy example of a "manicured" rockery garden.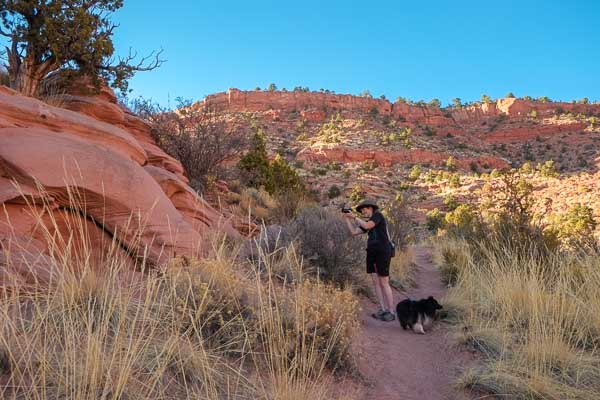 Everybody is doing what they do best.  Wendy photographs.  Ella eats stuff.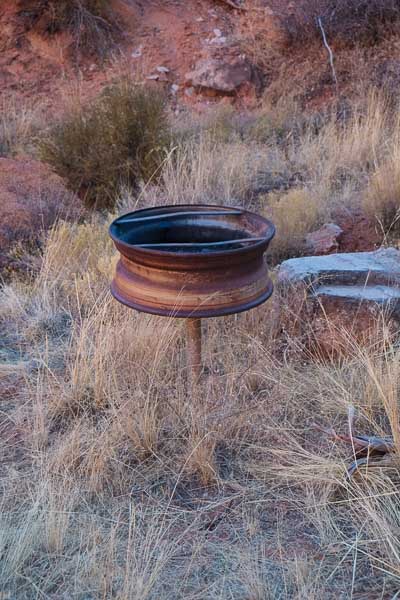 Novel use of wheel as BBQ pit.
Ever since we found that Hi Spy signs of monitoring equipment are popping up all over Kanab. We have warned the residents – and we're making tracks in the morning.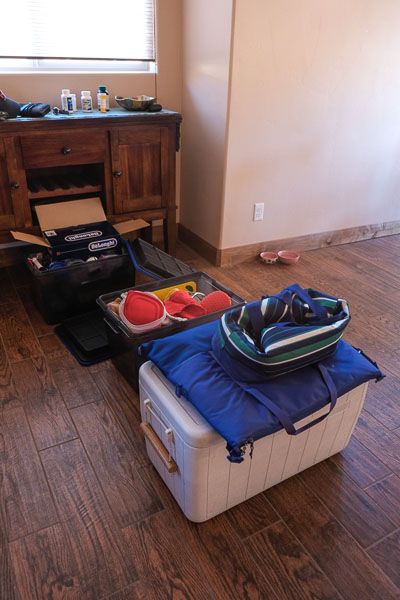 The pack up is in full swing. Now how are we going to transport this new, larger, and more sensor loaded espresso machine?