Day 35 - Kanab to Yucca Valley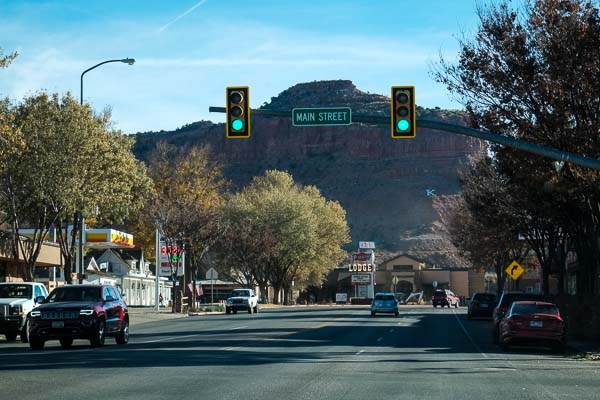 Departing Kanab. That's the made famous by the movie industry Perry Hotel at the end of the street.  Also site of government suspicions over alien communications. It's the bright lights in the Lodge sign that have them all worked up.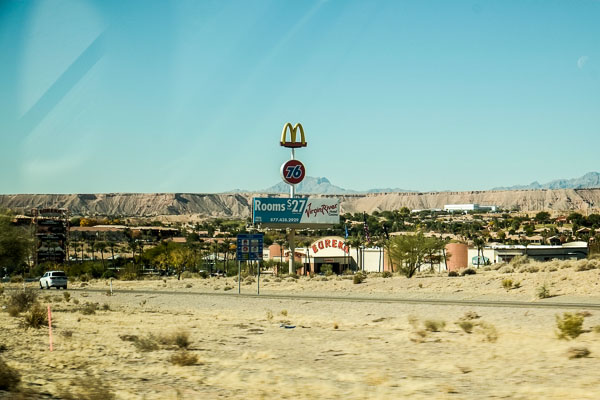 This could be it.  Whenever I spot one of these super-cheap motel rooms, Wendy hits the gas.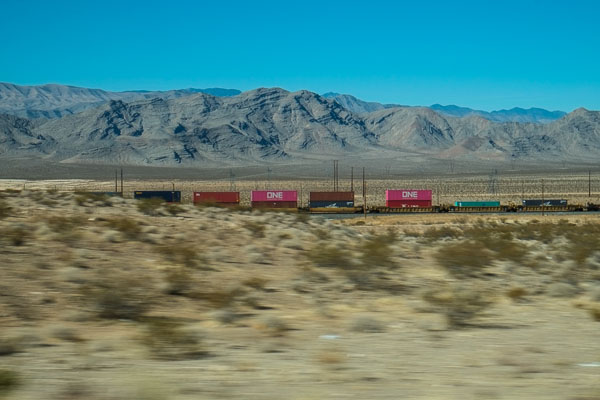 New in rail transport  –  the Pink Express.
This is as much of Vegas we're going to see.
Seriously?? Things that go on in the desert – stay in the desert. I guess.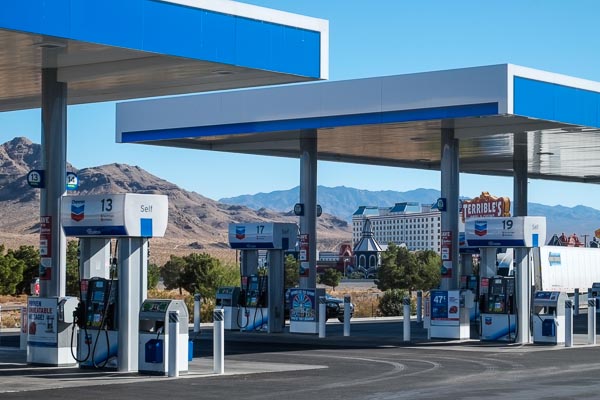 The boast here is "the largest Chevron gas bar in the world". OK –it's pretty darned big and features some of the bestest cleanest restrooms ever. With a casino across the street and all the sugary energy  drinks and trinkets you could ever want to purchase – this place has the full recipe to lure the traveller.
This is going to be seriously hard to beat.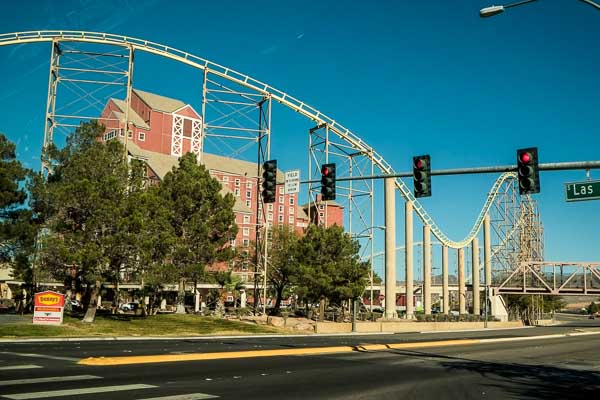 A main street.  A rollercoaster.  A casino.  And a railway.  What else could a town want?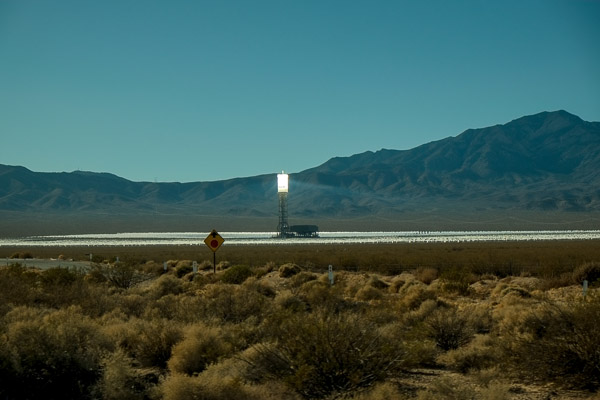 Once again, the Mojave Proving Ground is giving up its secrets.  Here, a photon pulse cannon fires, and the shock wave from its recoil bounces across the desert.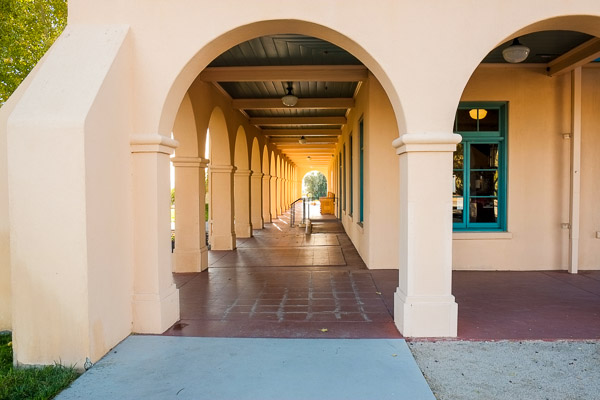 In a grand test of "Build it and they will come", this beautiful railway station was built in the middle of the Mojave Desert.  In 1940.  Nobody came.
Grounds of the rail station at Kelso.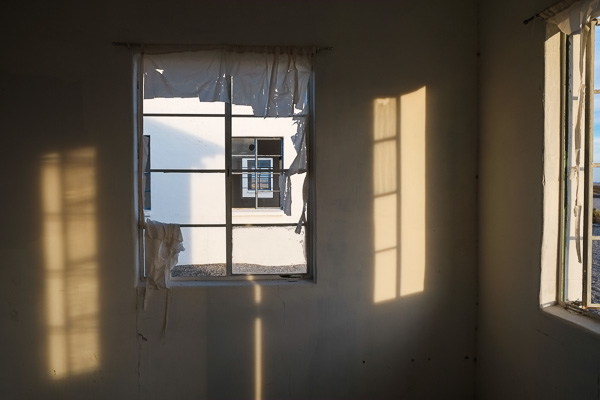 Roy's Room.
What an amazing stumble upon – we had no idea this place was on our track today. The very nice grounds supervisor even turned on the neon for us – cool!
That's Emanuel – and his awesome vehicle – hard at work. Roy's is under renovation – the plan is to open the café for breakie and lunch – and clean up the old units purely as nostalgia and photo ops during the day.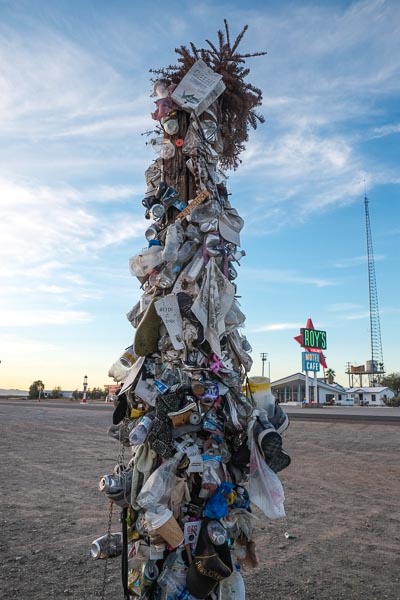 Roy's is the cornerstone of a Ghost Town called Amboy. Emanuel is the Public Works Director. Of course Amboy has a requisite shoe and junk pole – topped with a tree.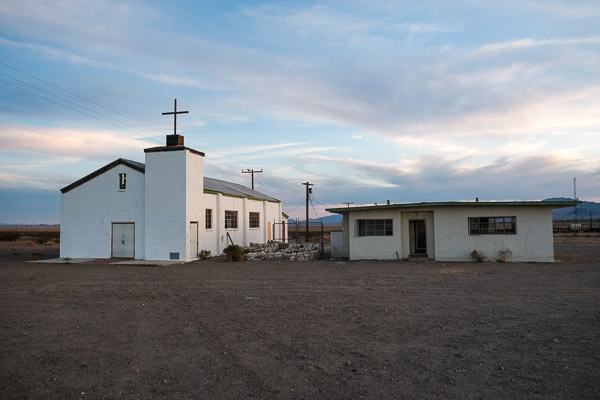 A church and rectory still stand - but are badly damaged inside. Perhaps another restoration project for the current owner? Yes all of this is owned by one guy.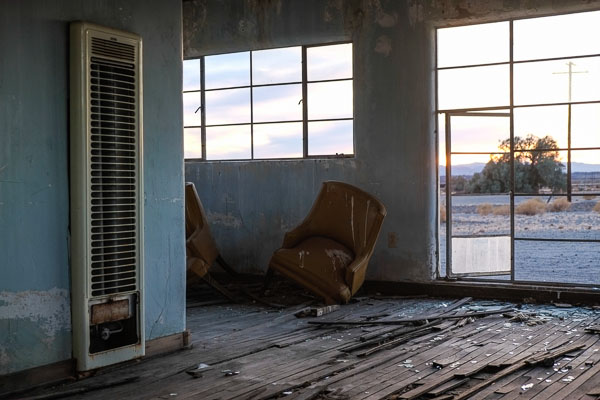 Inside what we believe was the rectory building.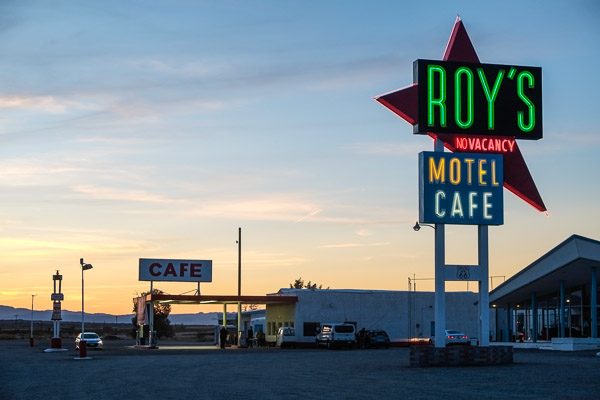 Roy's at last light – at one time the neon would have been a welcome beacon for tired travellers.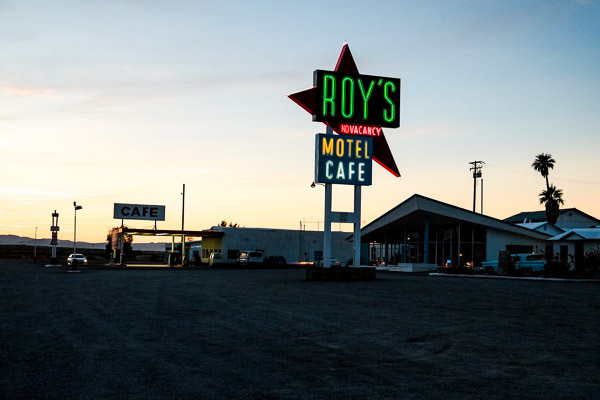 Our thanks to Emanuel, who is diligently restoring the town of Amboy to its former glory, and his boss, Kyle for his vision and funding.  The sign was turned on for the first time in decades last week.  The diner will reopen soon.  We will be back for breakfast.
Old schoolhouse at Amboy.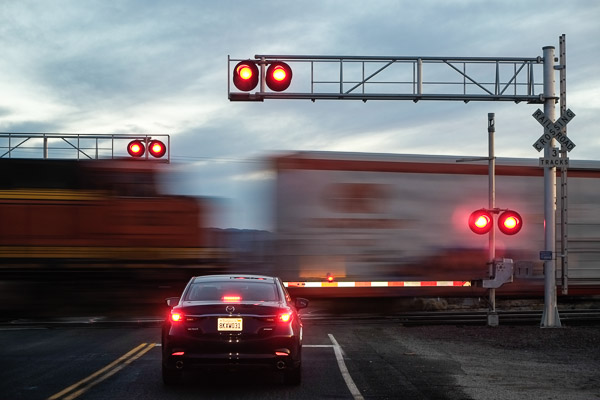 A slight delay upon departure from Amboy.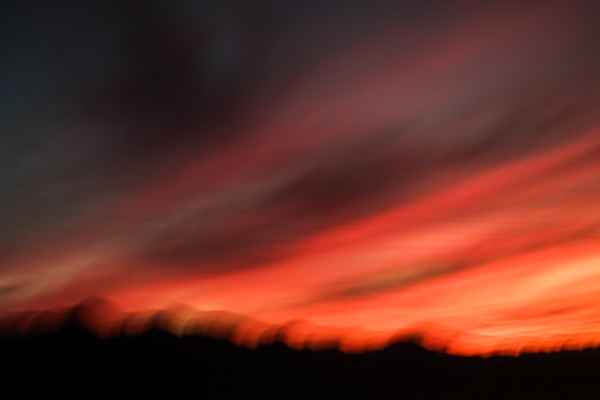 The sunset's all fired up tonight.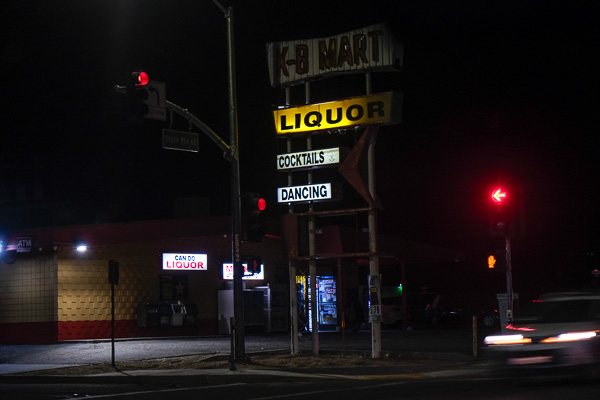 Yes, we can do liquor. It's not Utah anymore!