Day 36 - Foraging Palm Springs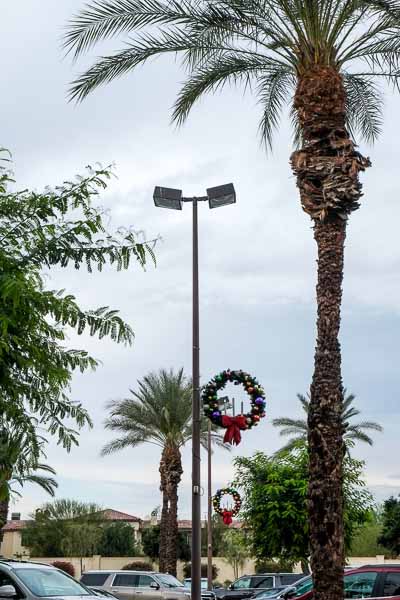 Christmas prep is already underway in the Bristol Farms parking lot.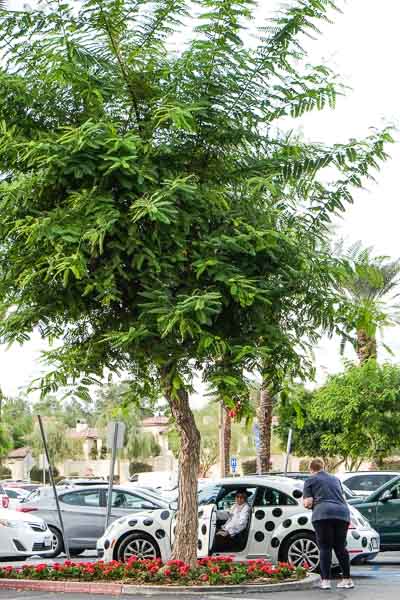 An older gent with a whole whack of character.
The Rancho elephant is still here to greet us.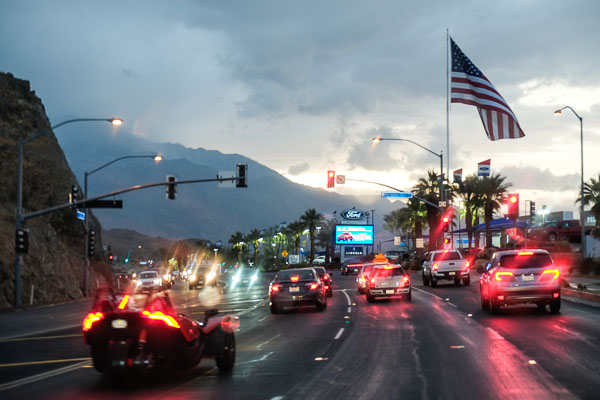 There is a disturbance in the normal hot dry clime of the Coachella Valley.
Storm clouds over Koffi Coffee. But we still scored an outdoor table with brollie.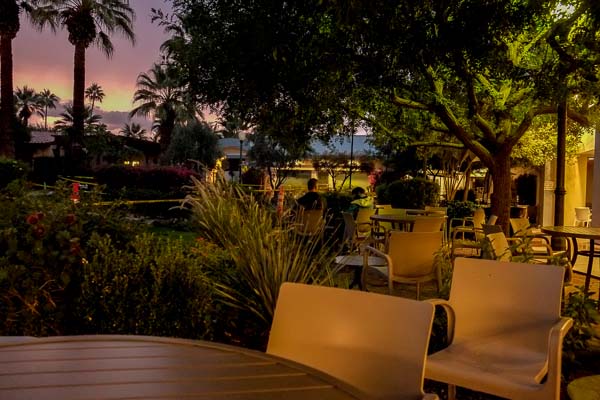 The only other reason to visit Palm Springs is to sit in this courtyard at Koffi Coffee.  Of course, the coffee is excellent.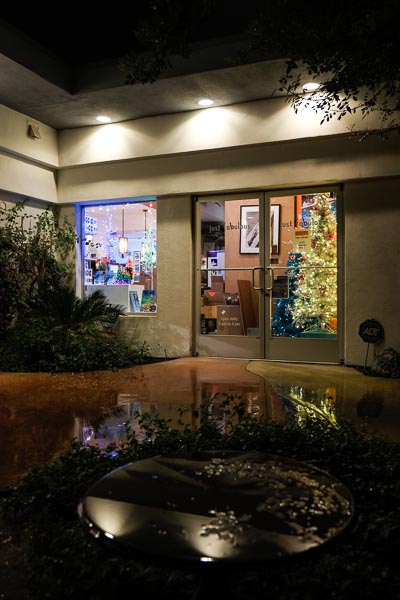 More signs of the approaching seasonal festivities.
We fire up the warpdrive for the run back to Joshua Tree – that's enough Palm Springs for one trip.