Day 37 - High Desert Test Sites: Andy's Gamma Gulch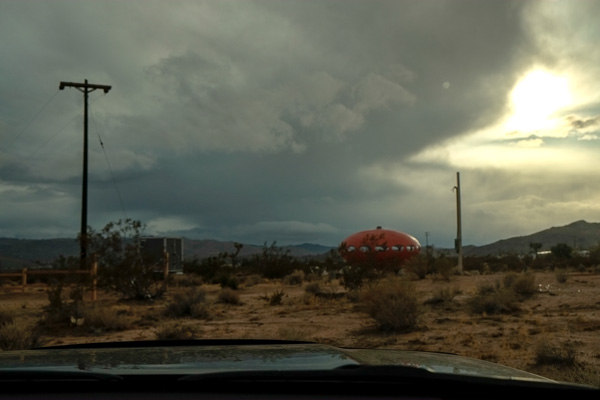 During every weather event, the NOAA routinely issues Red Flag Warnings, Flash Flood Watches and Special Weather Statements.  It's all a cover.  This is the real danger.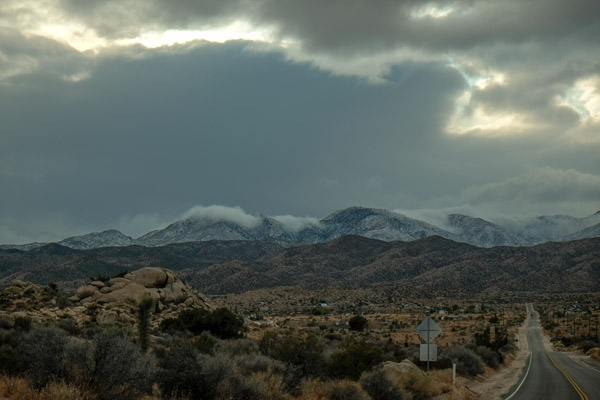 That's snow.  In Palm Springs.  Remember the real danger.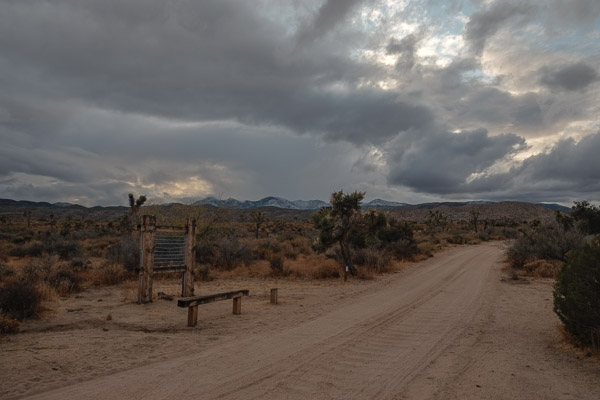 We ignore the danger to revisit the Gamma Gulch division of the High Desert Test Sites.  We have no idea if there is anything new here, but the place is totally cool.
The remnants of Tropical Storm Raymond have made their way over southern Cal and onwards to the San Jacintos and the Yucca Valley. It suddenly got very cold this afternoon – as the low pressure system sucked colder air from the more northerly Pacific en route. That is snow on the San Jacintos!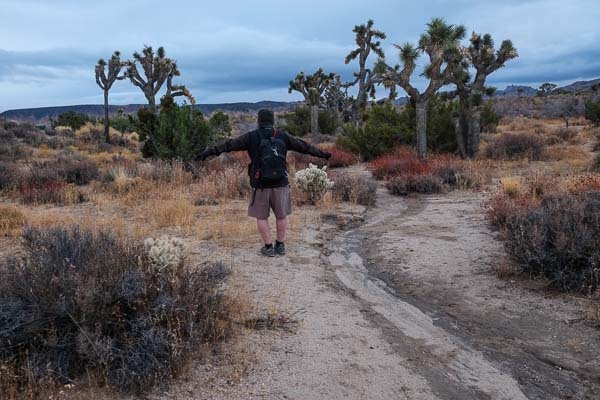 Russ attempts to model a Joshua Tree. No Russ – the arms have to go UP!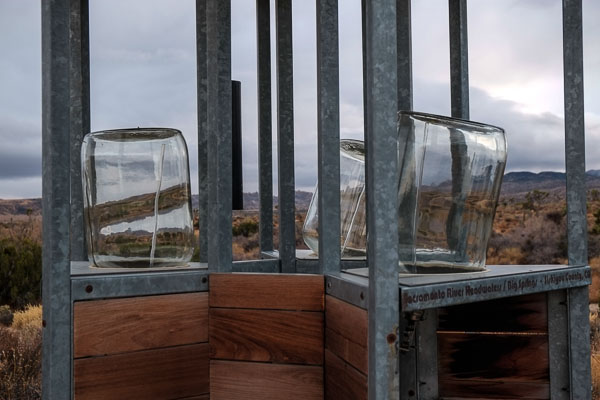 Art in the desert – the rainwater has run dry.
Once again, that low humming noise.  It comes from that building.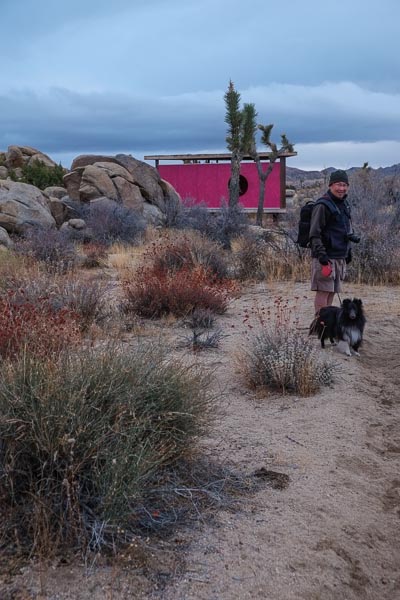 Russ and Ella proceed towards art hut #1 – unless it's a Pink Express box car – about to disappear behind the rock formations.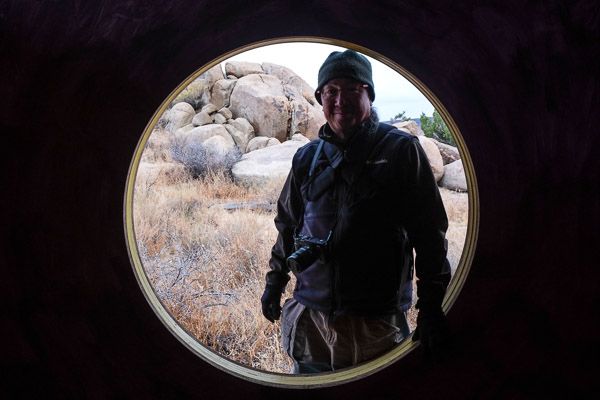 Russ finds a hole.
Ella finds a hole – but she's not sure what to do about it.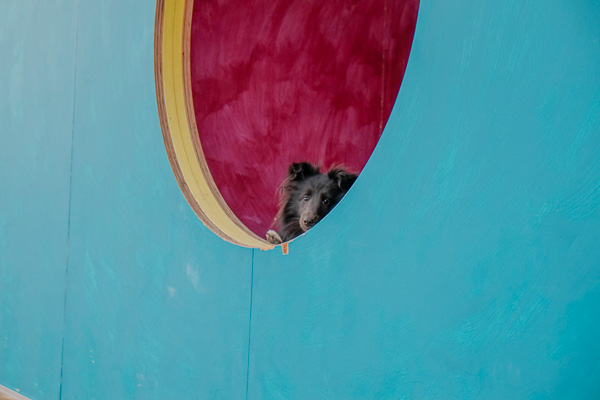 One can always hide in a hole.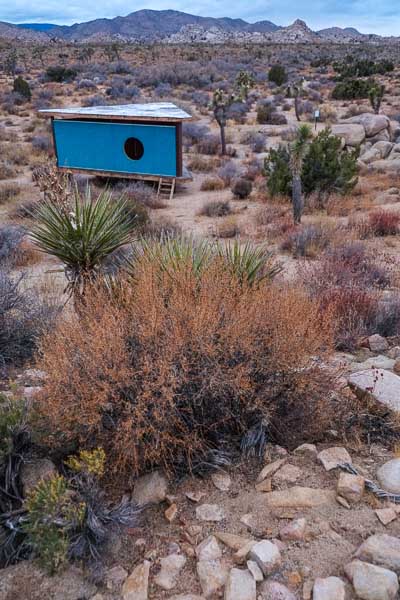 Art hut settles nicely into her desert environs – preparing for a cold night ahead.