Day 43 - Atascadero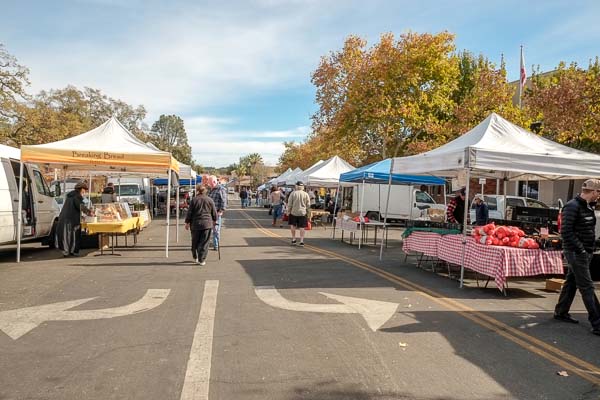 At last!  A farmer's market that has actual farmers.  We bought foraged seaweed, mutant potatoes and morning buns.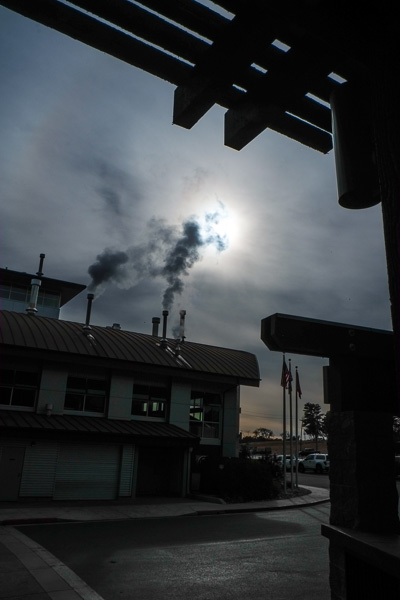 Things look a little ominous at the Firestone Walker Brew plant and gastro pub. Not to fear – the pizza and brew were both outstanding. This is the view from our outdoor patio table.
Atascadero is all set for the upcoming Black Friday foofaraw.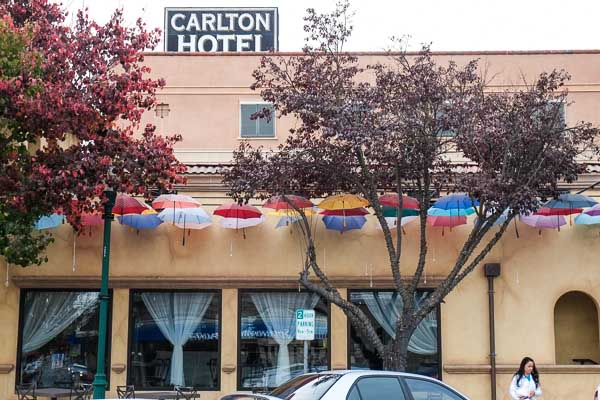 Not sure these brollies will really serve as cover for an outdoor patio.