Day 51 - Brookings to Yachats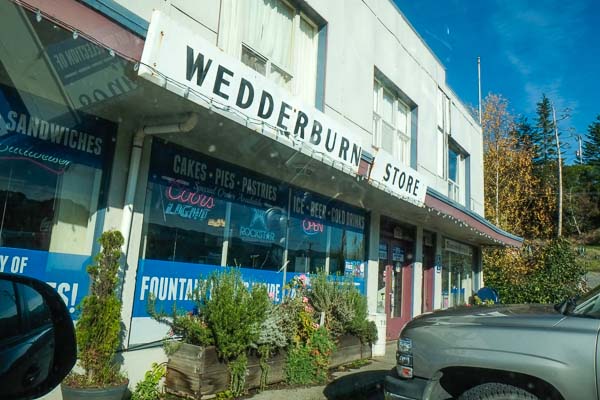 We pull up to the Wedderburn store with great anticipation. The most important word here is PIES. Will there be one for us today? Answer – yes!! Pecan – mmmmmmm.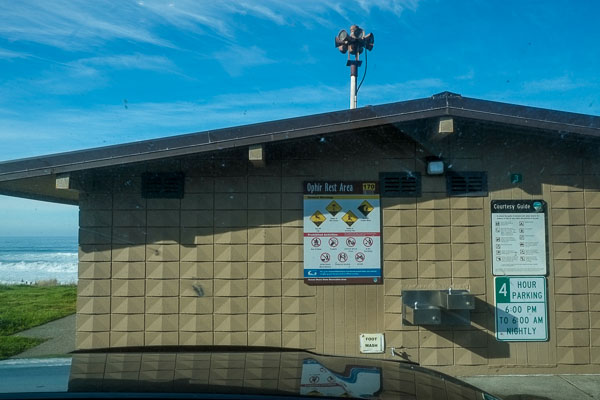 There's an awful lot of rules here at the Ophir Rest Stop. Seems a little over the top for a bathroom break.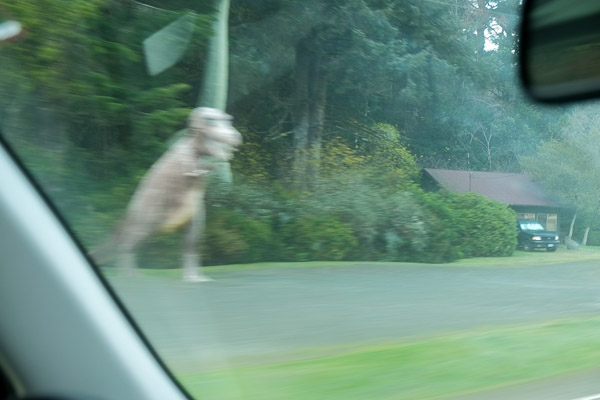 This very small corner of Oregon is notorious for the T.Rex roadkills all over the place.  We barely missed that one.
Gaah!!  Stupid autofocus!!  Yet another reason why there are no un-blurry pictures of Bigfoot.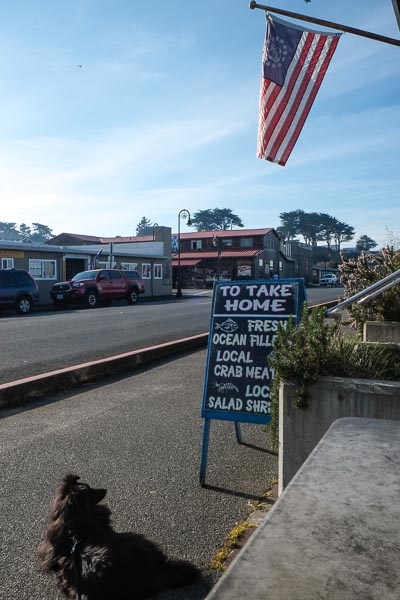 Ella carefully studies the take away menu at Bandon Fish 'n chips.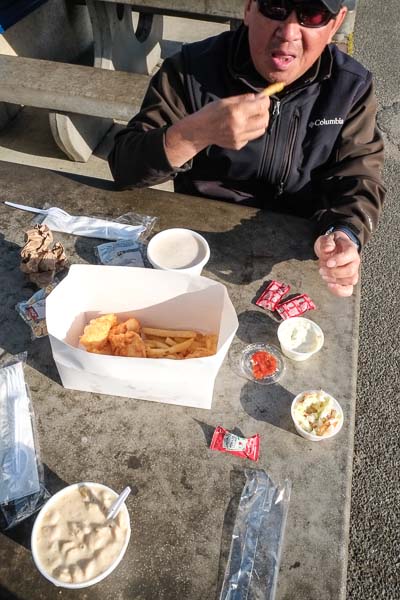 Russ just digs into the best fish, chips and chowder on the coast. Nothing as of yet compares – but definitely order the halibut.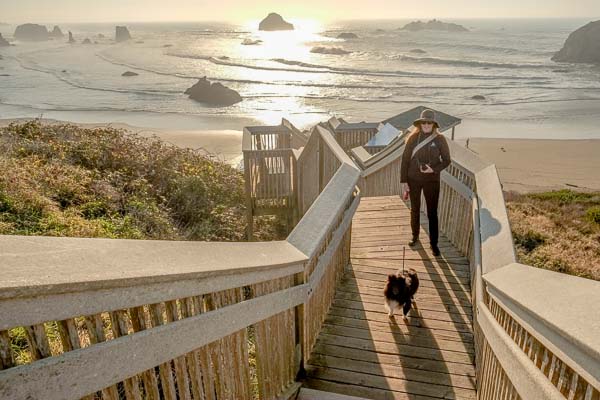 The team sets out on The Most Dangerous Staircase in the World.
Having safely navigated the 729 hairpin turns of The Most Dangerous Staircase in the World, the team reaches the beach.
The long, long preparations for a game of Beach Runner.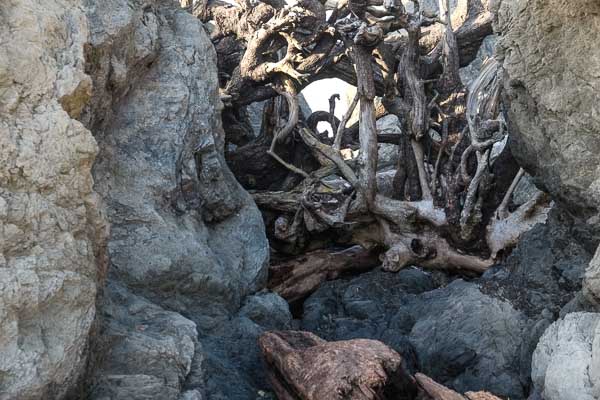 A perpetual jam.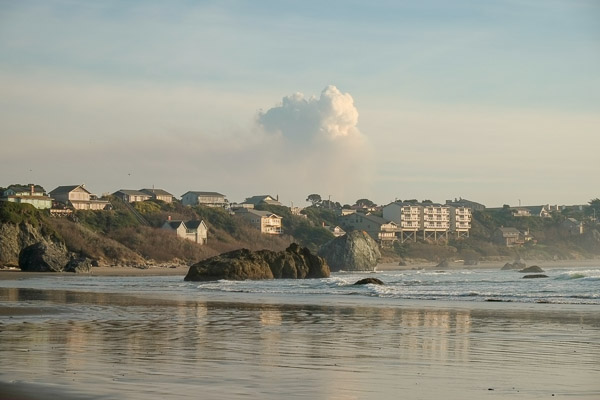 First, the flash.  Then, the earth-shattering ka-boom.  Then, the mushroom cloud.  We didn't ask questions.  The locals pretended nothing unusual was happening.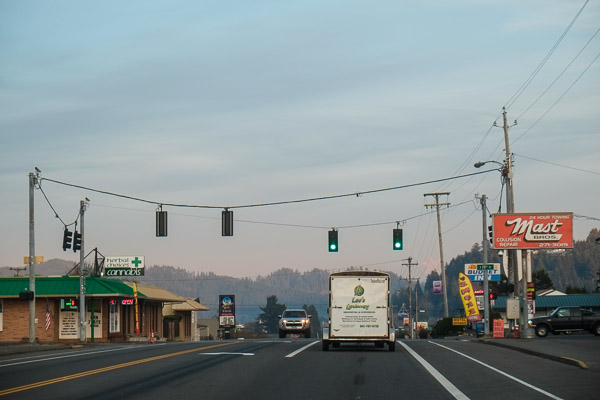 The Oregonians so cleverly arrange their services. Once again, all you could want within steps of each other – cannabis, collision repair, and a budget room. Must be some chicken tenders nearby too.