Day 54 - Cape Perpetua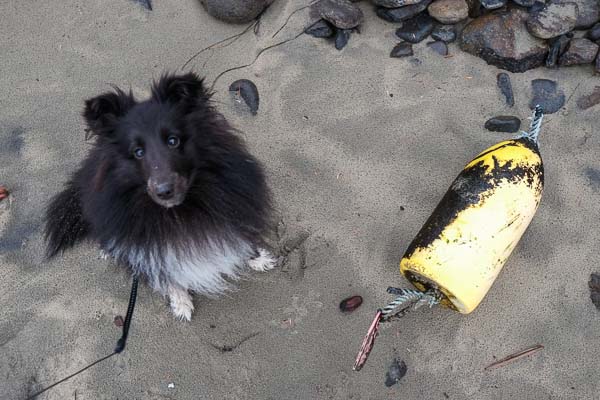 Flotsam of the day.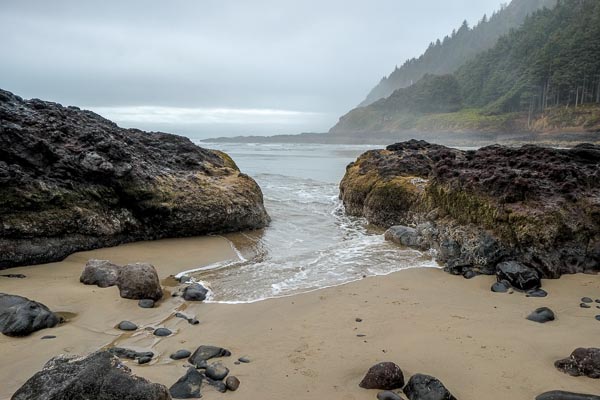 Once again, our escape route is cut off by the sea.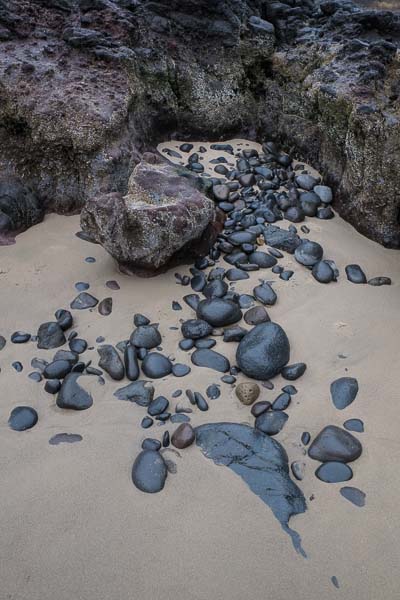 So exquisitely arranged.
Once again, our escape route is cut off by a wood.
Ellie Odd Sock strikes a pose.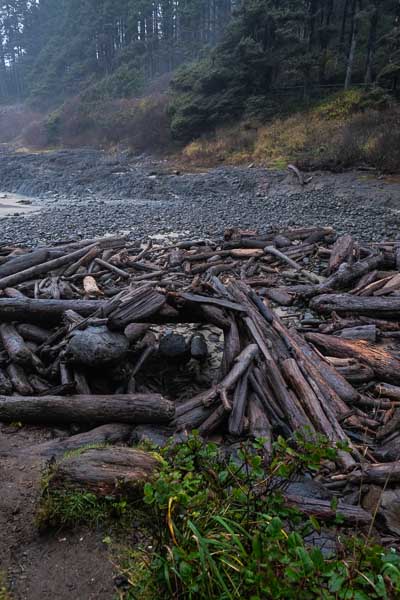 Another example of Oregon beach hut construction. This one looks pretty leaky. We don't even think George can sell this one.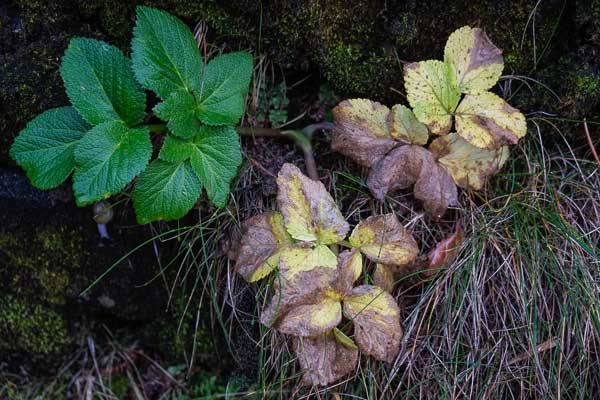 Foliage still hanging in. The Oregon Coast seems to have a pretty steady year round temp of about 50F. As it is today.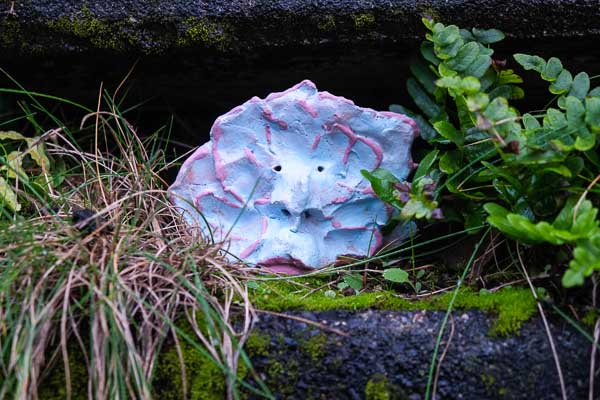 Someone has made some cool little figures and popped them into the retaining wall that also functions as a vertical garden.
The Devil's Churn channel is full and roily, while fog sets in on the sea cliffs.
It's hard to sort the mist from the fog today.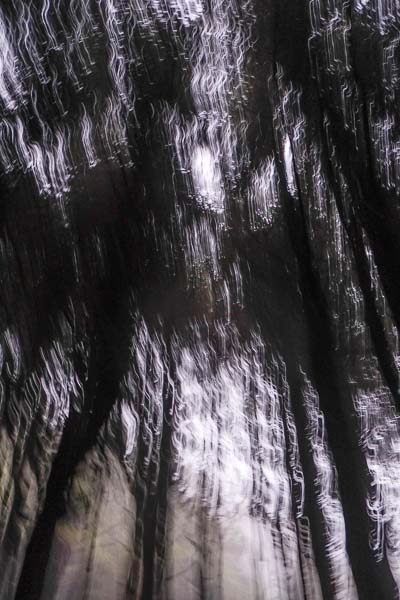 Strange things always happen in this densely wooded section of the trail – right before the parking lot.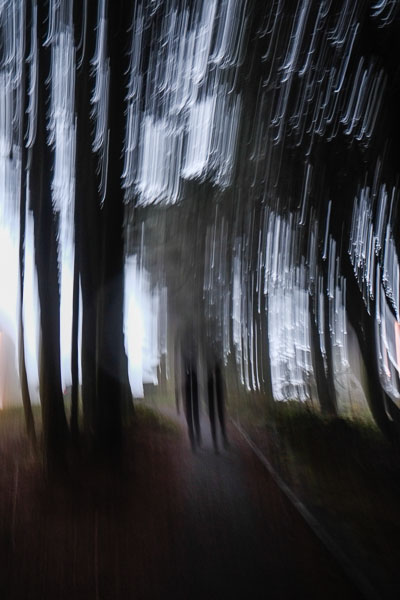 These two are making a very lucky escape.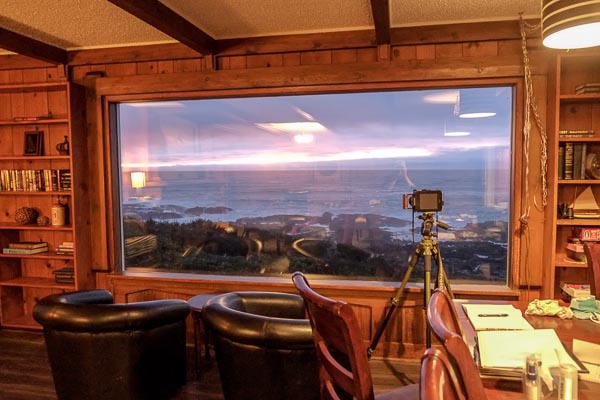 A tiny sliver of sunset pokes through the overcast of a rain day.