Day 58 - Yachats to Cannon Beach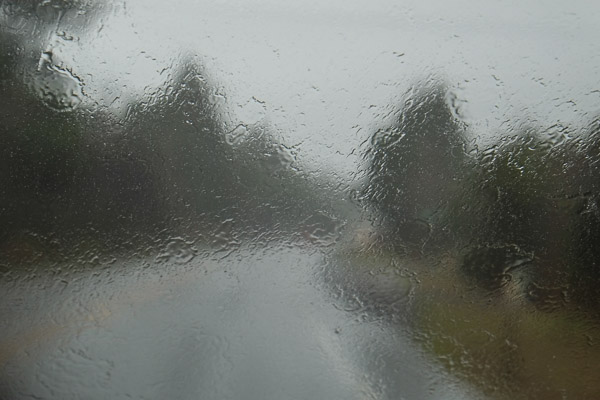 Arrgh – if we thought yesterday was wet – we're getting even wetter today.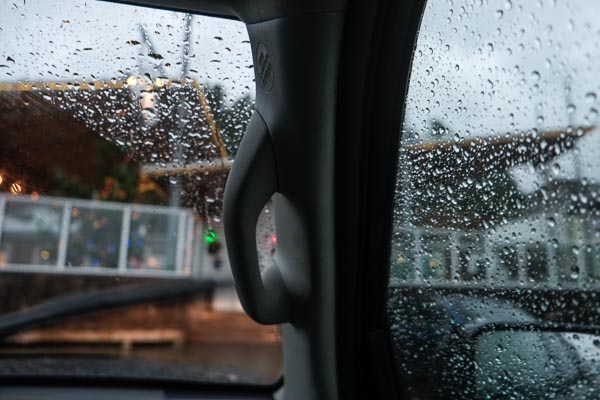 Thank goodness – finally the distinctive roof wings of the Schooner – emerge from the blur.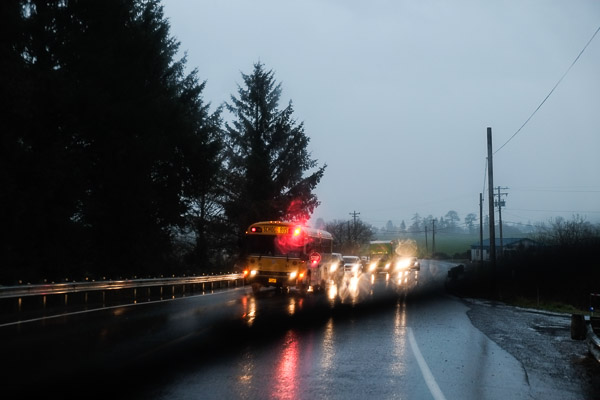 It's a wet run from the bus for the kids today.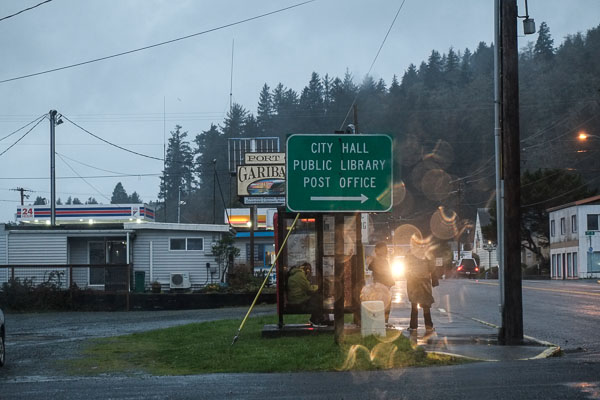 In Garibaldi – folks wait in the storm for local transit to arrive.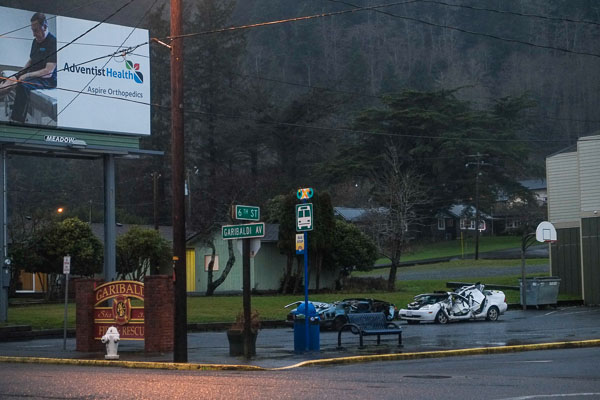 Local Fire Rescue sticks it to us all with a frightening real demo on display – reminding all to take it easy out there. We actually saw the aftermath of a fresh terrible looking roll over just coming out of Yachats today.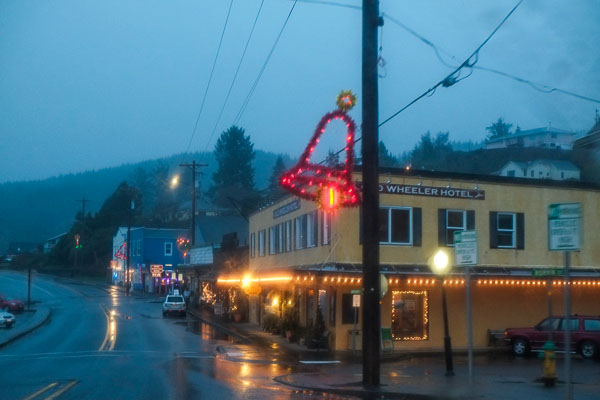 Further up track, Wheeler has much brighter festive décor – even cutting through the darkening, continuing wet day.
Across the river in Nehalem – they choose festive flying fish.