Day 11 - The Schooner, Cape Meares, Oceanside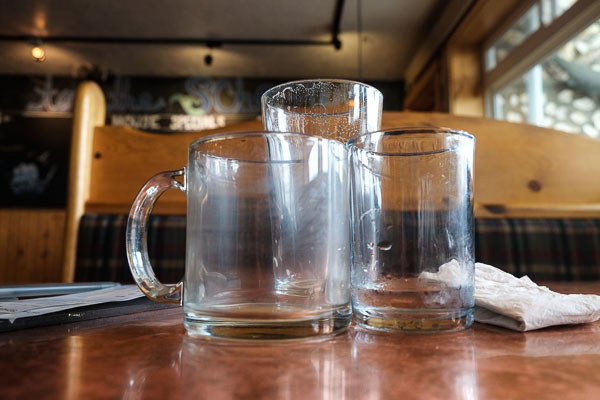 Lunch has reached its' conclusion at the Schooner.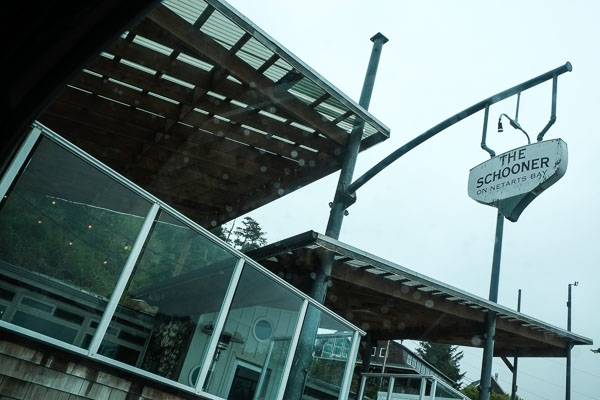 This place is highly recommended – don't pass it by if you're in the Tillamook area.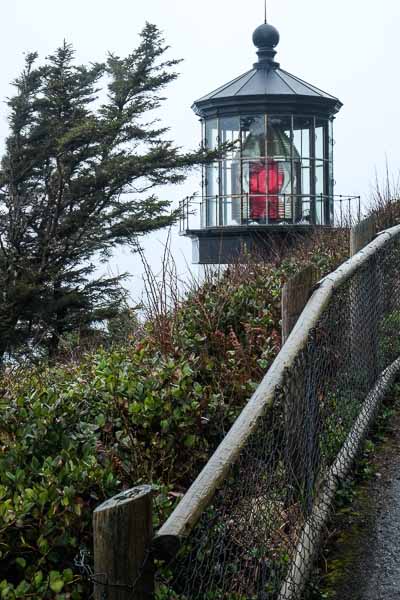 The enduring light at Cape Meares.
Spot the dear little deer.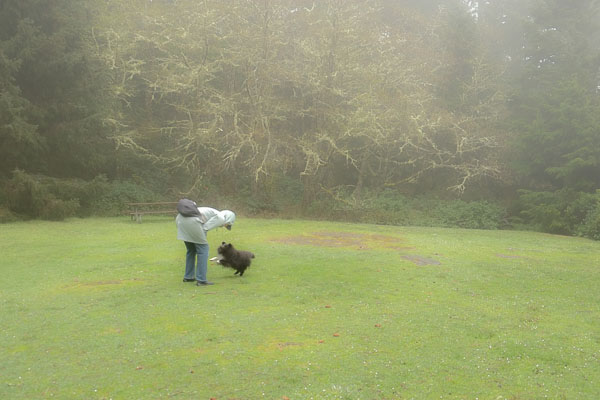 It's pouring rain, and puppies just wanna have fun!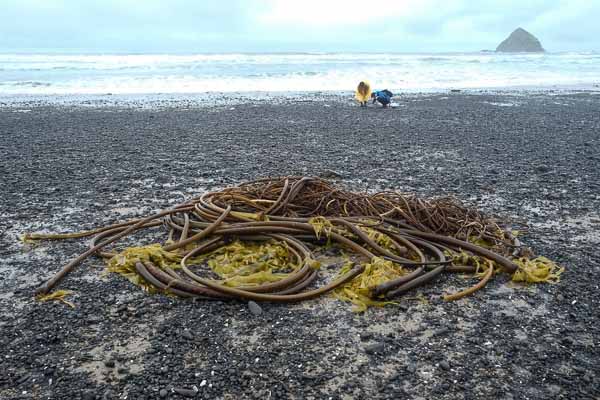 Curious activities at the beach at Oceanside.
Russ practising for a feature role in an REI commercial.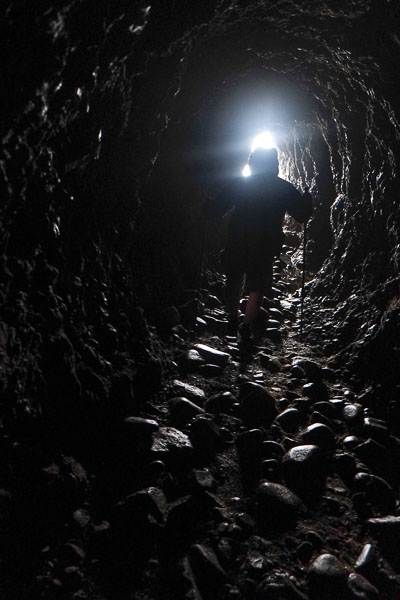 The long dark tunnel of the soul.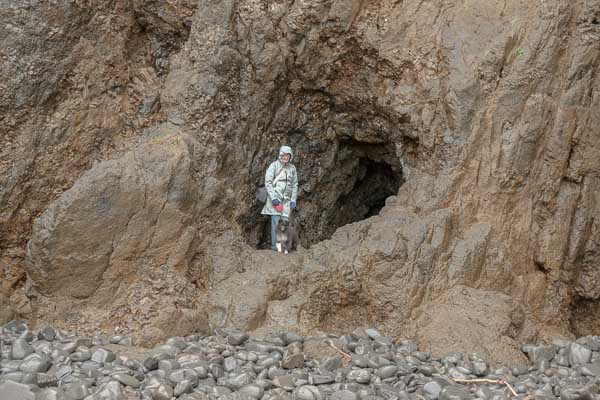 Ella contemplates the X-Files-like exit from the secret passage to our secret beach.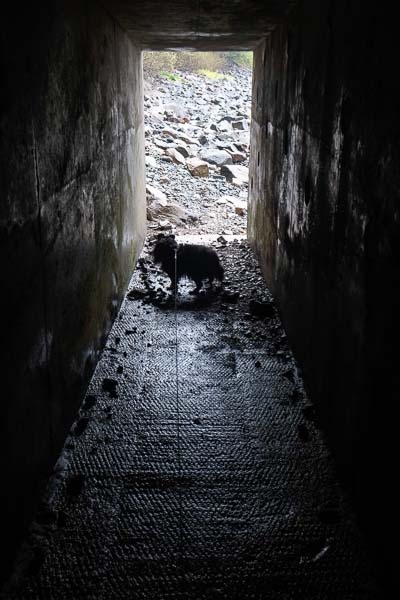 I'm not soul searching in here – I just want to get back to the beach.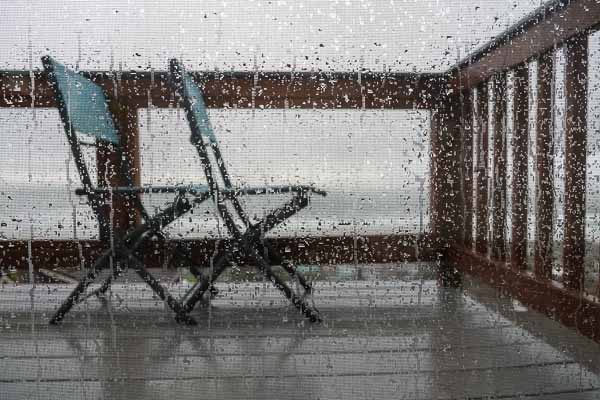 Today's rain has been mostly lighter than yesterday – but we still haven't yet used our exterior decks.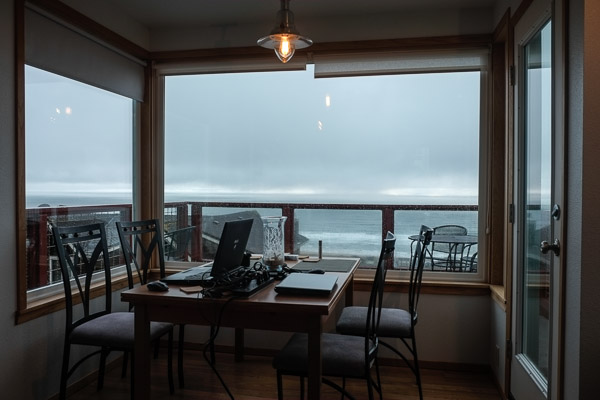 Luckily the interior views out aren't bad at all.