Day 13 - Rain day with a dry end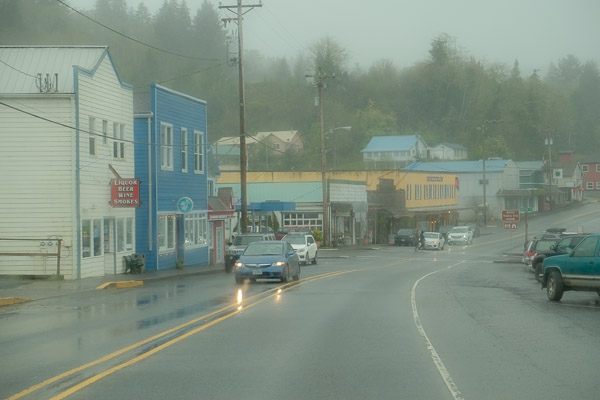 Wheeler, Oregon in the driving rain.
Finally the rains have stopped and we get out for a late afternoon ramble on our own Rockaway Beach.
And then the rain lifts.  We haven't seen a shadow for days.
The little church at the beach.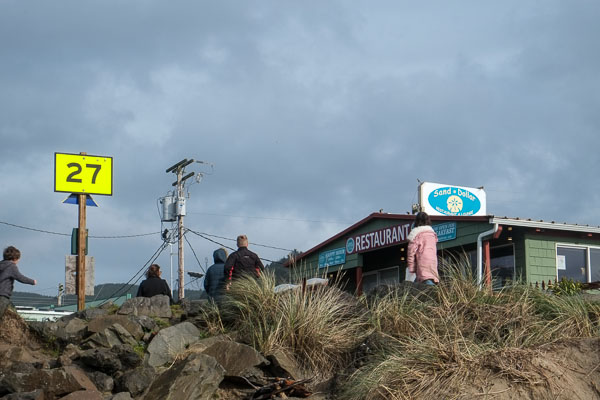 A late afternoon beach stroll is OK – but this group can't get to the Sand Dollar fast enough for their beachside dinner.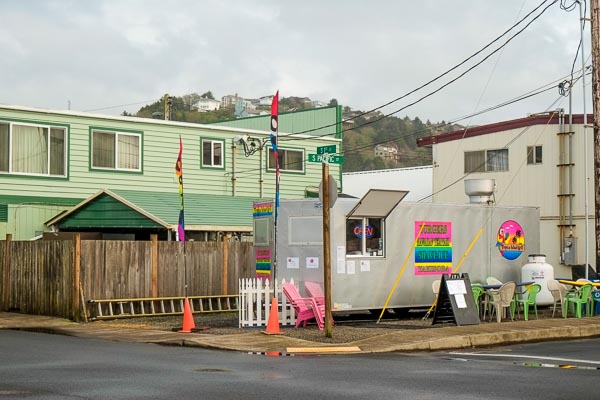 Past the Shave Ice trailer, over the funny green building, and up the hill is our little turquoise hut.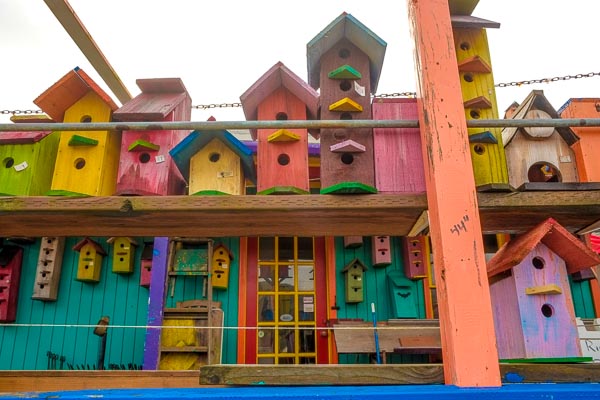 Condos for birdos.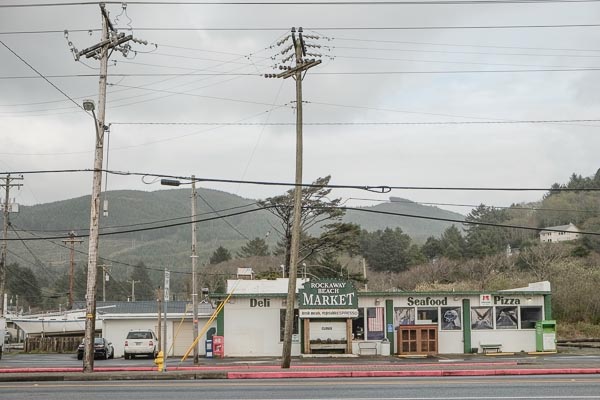 The famous Rockaway ambience.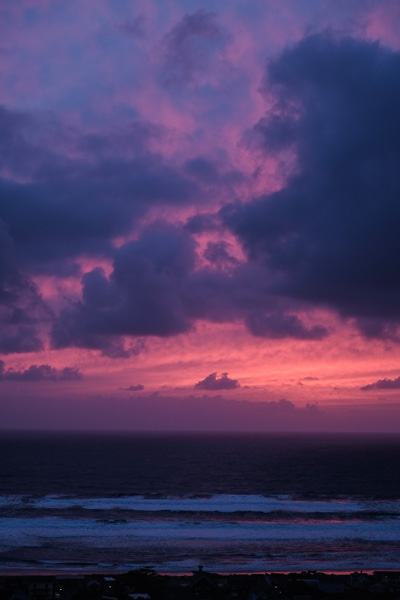 Finally! A sunset at Rockaway.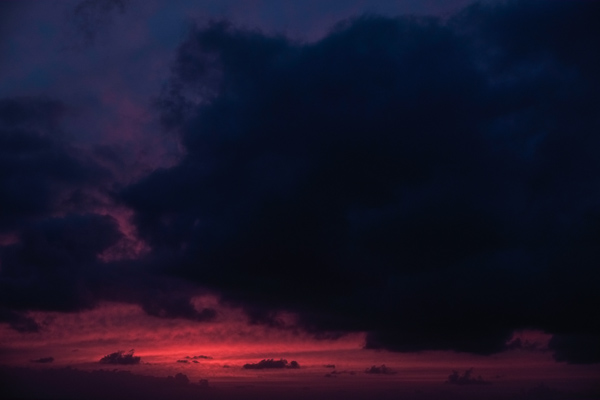 Bonus - it's even an angry sunset.