Day 17 - Cannon Beach, Seaside, Hug Point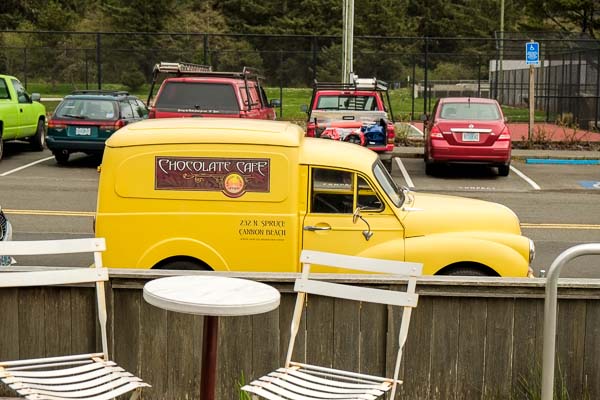 Our usual stop at the chocolate truck in Cannon Beach.
Pet friendly at Seaside.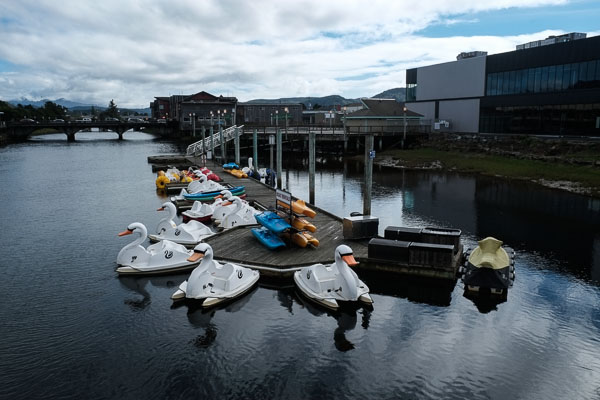 Swan Fleet One – all ready for another season of merriment.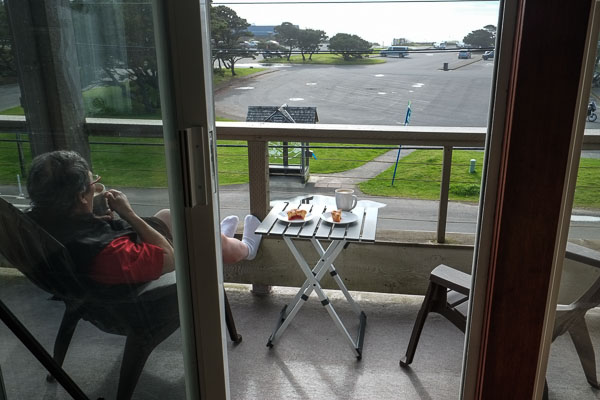 Unbelievably – this is the first afternoon café fresco this entire trip. The kouign amann pastries from Sea Level Bakery (conveniently just up the street from our hotel) are fantastic.
There are many things one can do at the beach.  We're not quite sure what's up here – but we're not going to ask!
Another surprise activity – wow a beach wedding on a Wednesday evening. Nope – on closer inspection – it really is a photo shoot – the bride and groom are models posing for a hoard of up and coming photographers.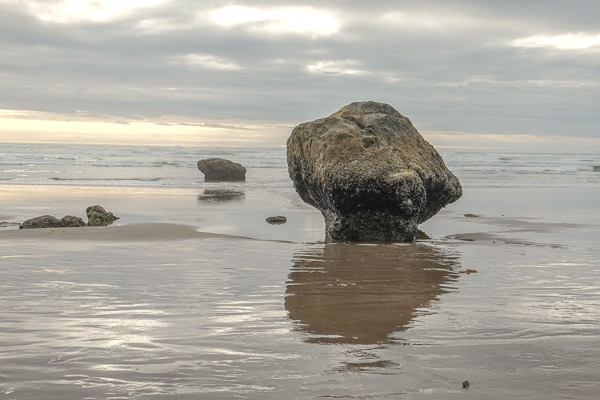 The World-Famous Mushroom Rock at Hug Point.  This rock was once just a little beach pebble, which grew over the past 42 years into this enormous rock.  Its genetics are still being studied.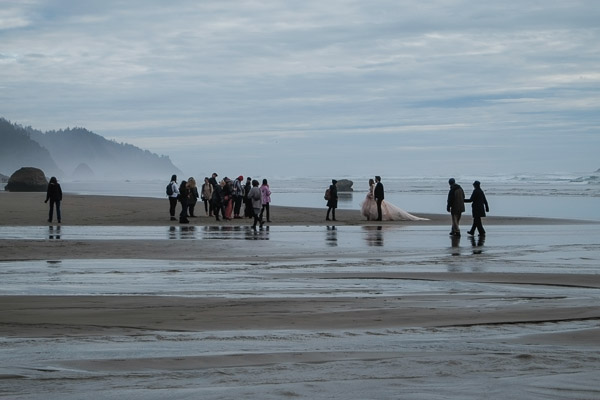 It's actually more fun to shoot the shoot.
Children enjoy the exciting, if somewhat dangerous sport of waterfall surfing on the totally unregulated beach at Hug Point.
Meanwhile, back at the photo shoot, intensity reaches a fever pitch.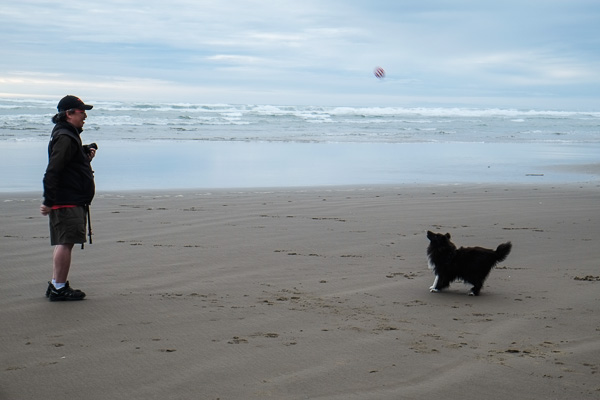 Ella enthusiastically resumes her levi ball training.
The Levi is strong in this one. 
However, our young padawan is impatient, and prone to bouts of frustration.  There is still much to learn.
The Padawan tries a bit too hard and causes a momentary shift in space time.
Leviball training continues.  The ball hangs between the Master and the padawan.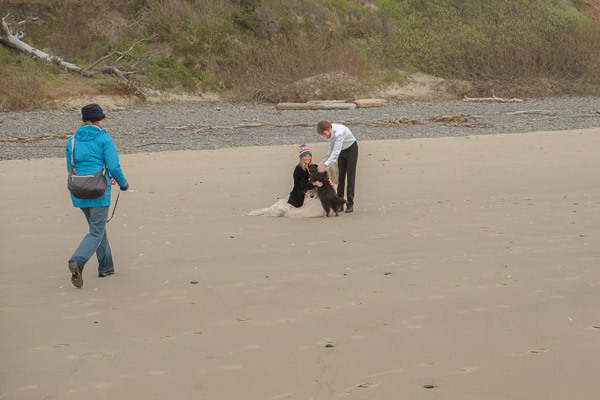 Levi training ends when the padawan heads over to greet the bride and groom.  She is wet.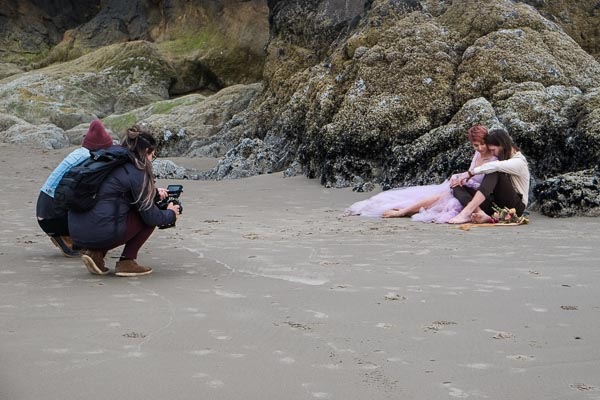 At the other end of the beach, yet another gaggle of photo workshop participants, and yet another  wet and cold pair of models. They are very good sports.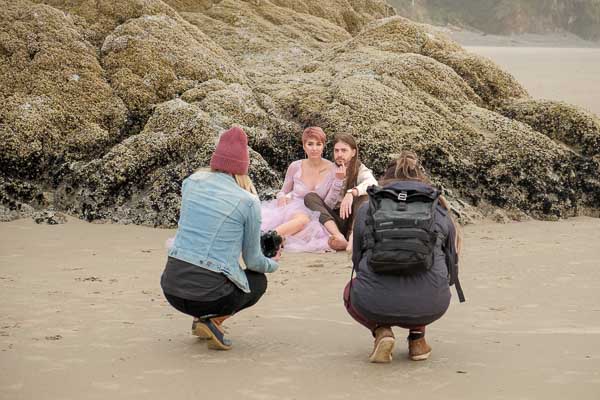 The other faux wedding is just about winding up.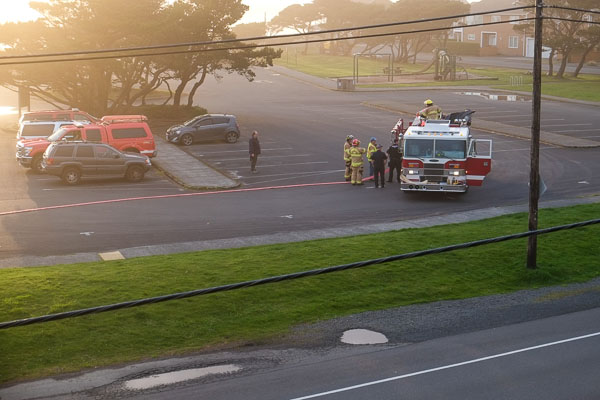 There doesn't seem to be a huge sense of urgency here – so we're not panicking yet. A guy in black with a camera stands at the ready.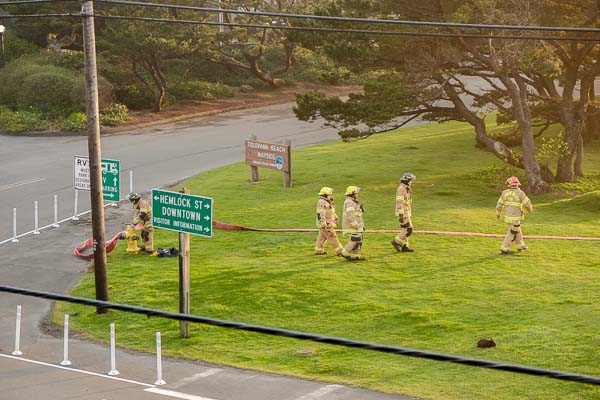 After many tries, we have an answer to the burning question: "How many firemen does it take to open a hydrant?"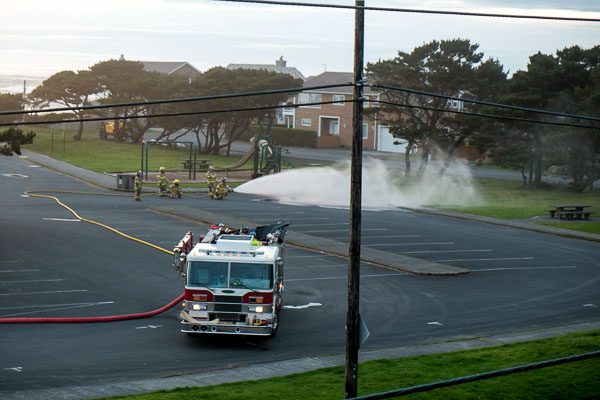 Our intrepid crew battles the stubborn picnic table and eventually gets the upper hand.