Road Trip 2009 - Point Cabrillo Light Station, Mendocino Chocolate Company
---
Day 12
A late afternoon stroll down to the lighthouse at the tip of Point Cabrillo is a favourite Mendocino activity. The sheer cliffs protect deep coves that are the habitat of the local sea lions, and the bluff tops are home to peregrine falcons and many other birds.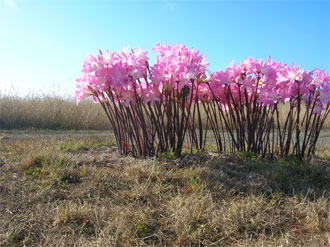 These dazzling pink beauties appear in clumps along cliffs and roadways. I have no idea what they are, they sport flowers and stems, but no apparent leaves.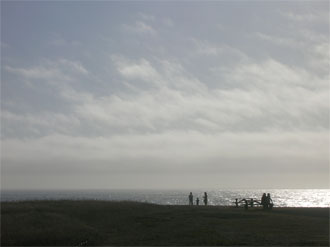 a few folks enjoy the late afternoon view from Point Cabrillo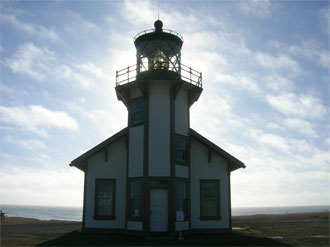 Cabrillo Light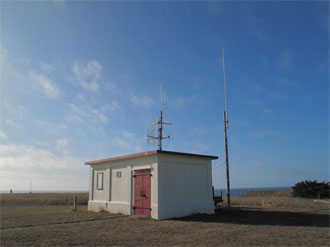 This top secret radio shack was recently used to monitor transmissions from Vladimir Putin's airplane as he circled Sarah Palin's house in Alaska.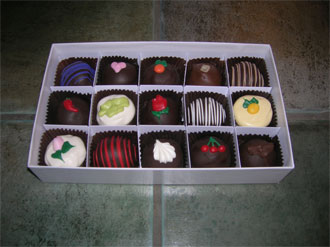 The most gorgeous box of chocolate truffles I think I've ever seen, created by the Mendocino Chocolate Company. Yes, we bought them and they are amazing.
---